Why Smaller Turkeys Will Be In Demand This Thanksgiving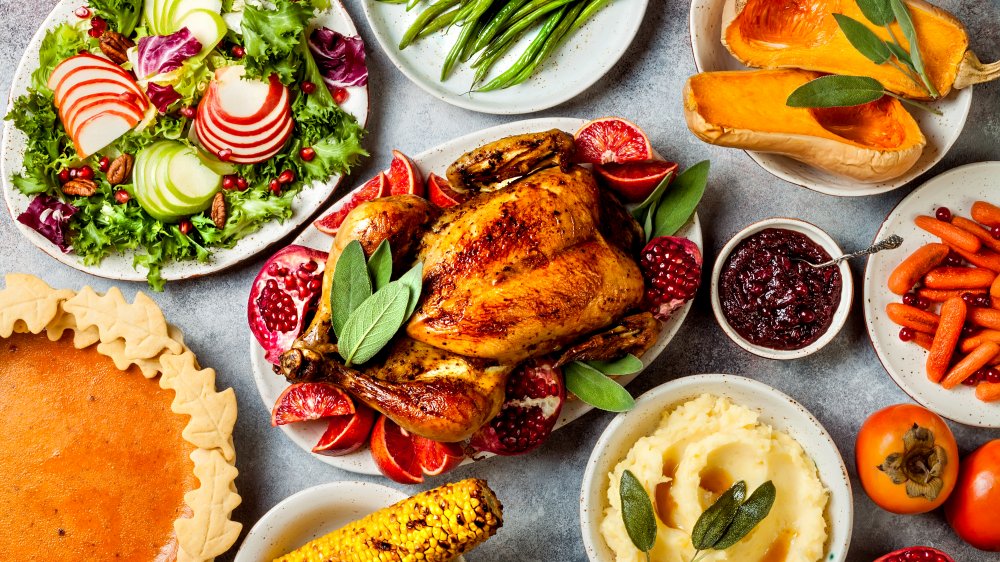 Shutterstock
With Thanksgiving right around the corner, many of us are already imagining platters upon platters of side dishes, epic pumpkin pies, and of course a plump, juicy turkey sitting front and center on our holiday table. This is how we picture it anyway, until we stop to consider all the ways in which Covid-19 is going to change the way we do holidays. As the Centers for Disease Control encourages us to limit holiday gatherings to small groups, Thanksgiving is starting to look a lot more like a small family affair rather than a large get-together. In research conducted by Kroger, 43 percent of the grocery chain's shoppers reported their Thanksgiving will be limited strictly to members of their own household (via The New York Times).
With that in mind and with fewer mouths to feed on the big day, most families will be on the hunt for smaller turkeys this Thanksgiving. Turkey farmers have taken note of this trend and are doing their best to prepare. Unfortunately, large, traditionally-sized birds have already been in production for months, meaning sought-after small birds will be hard to come by. This, coupled with poultry packaging plants that had to slow or cease production due to COVID-19, means the demand for small birds might very well exceed the supply this year.
Shop early if you want a small turkey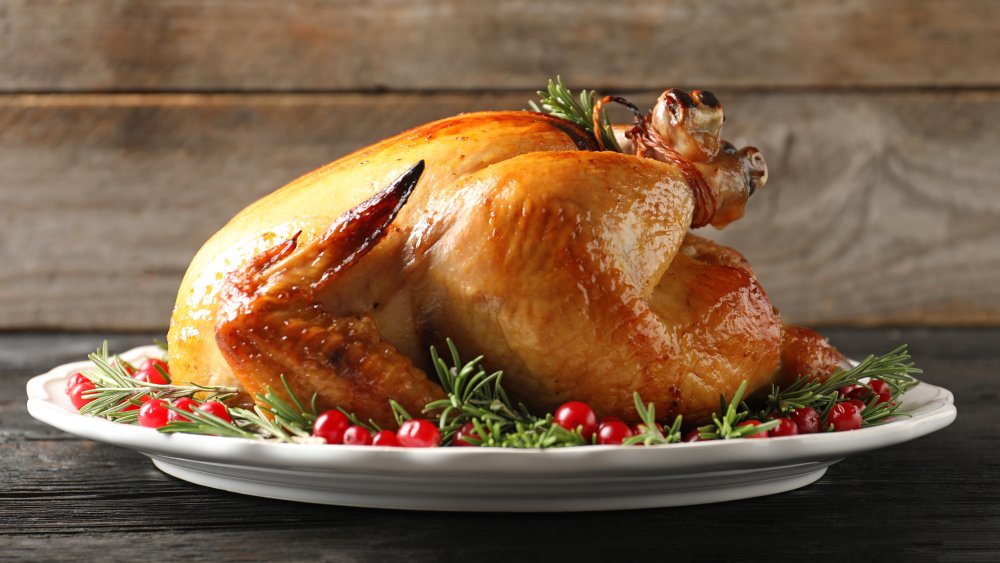 Shutterstock
Even though farmers and big-brand turkey sellers like Butterball and Hormel Foods have identified the need for smaller turkeys this Thanksgiving, it's a little too late to change course. John Peterson, who is the president of the Turkey Research and Promotion Council for Minnesota, told The New York Times, "For us to have any meaningful impact on changing anything for Thanksgiving, those decisions had to be made in March or April." Instead, some farmers are making efforts to harvest turkeys earlier than usual, before the birds grow to their intended weight.
Fox News reports that even brands who saw the demand coming for smaller turkeys won't have the supply they were hoping for, due to poultry production and supply chains being interrupted by the pandemic. Still, grocery stores are placing orders for smaller birds and increasing their orders for turkey breasts, as opposed to whole birds, per CNN. So, shop early this year and you might just score the right-sized turkey for your Thanksgiving table. If you still end up with a hefty bird, well, there are worse things than having leftover turkey in the fridge.