The Truth About The Krispy Kreme Challenge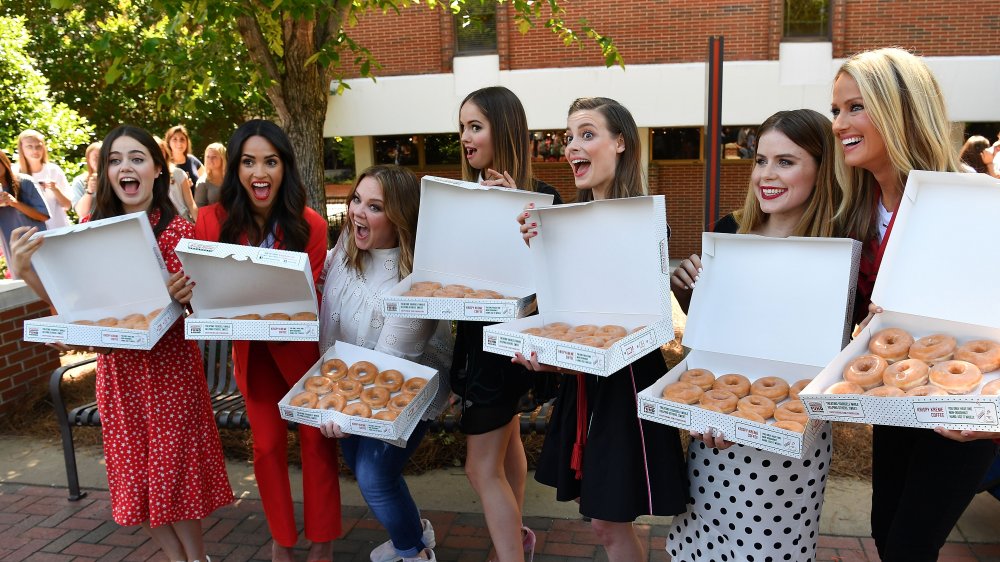 Paras Griffin/Getty Images
The Krispy Kreme Challenge is a charity event in North Carolina. The event describes itself as a "Student-run charity race benefiting UNC Children's Hospital. Challenge of athletic & gastrointestinal skill: 5 miles, 12 doughnuts, 1 hour. GO!" (via Instagram). The challenge itself works to support the UNC Children's Hospital, which provides specialized care to children all around North Carolina, regardless of the ability of the families to pay (via Krispy Kreme Challenge). Proceeds from this race help buy equipment and support services, as well as allow children fun time and activities during illness.
The race began in 2004 as a dare among friends, and sophomore Ben Gaddy took home the title, running the race in 34 minutes and 27 seconds. The idea continued to grow and gather attention ever since, now ranking as the "#1 Thing to Do Before You Graduate" by N.C. State Student Government, and ranks as one of the Top 200 Races to Run Before You Die in Denise Malan's book The Runner's Bucket List.
Unfortunately, the truth about the Krispy Kreme Challenge is that last line — about Bucket Lists — was once all too real.
Donuts aren't generally part of a healthy diet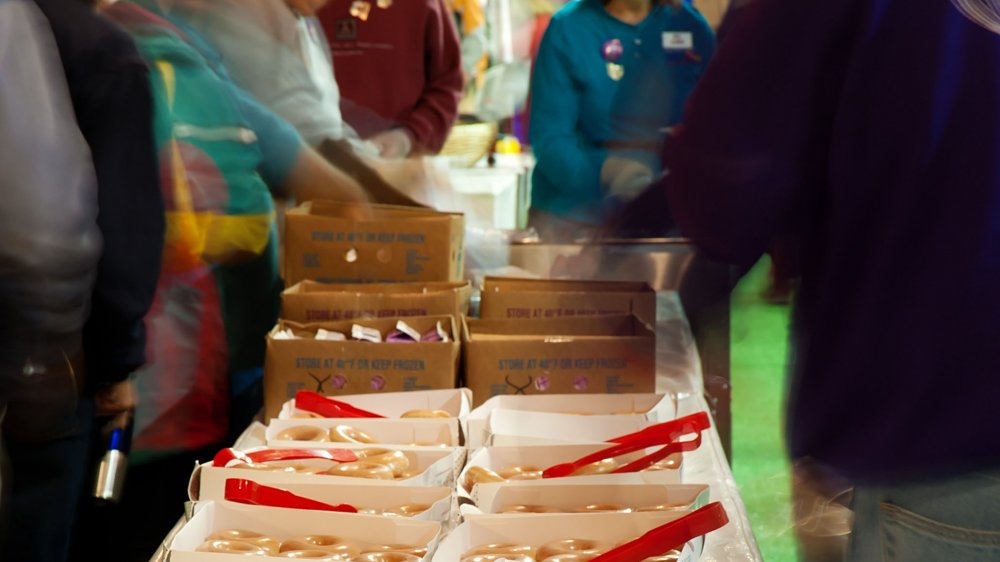 Steve Snowden/Getty Images
In 2016, a runner "stepped out of the race within the first mile and reported having chest pains," (via People). Shortly after this pause in running, the participant was transported by EMS to the local hospital, but died. As reported by People, event managers shared on Twitter, "We are deeply saddened and wish to convey our heartfelt condolences to his loved ones." And while the event motto is "2,400 calories, 12 doughnuts, 5 miles, 1 hour," we can't necessarily blame the donuts for this untimely passing. Not all participants even chow down on these sugary baked goods, and those who do consume don't begin eating until the 2.5-mile mark.
In addition, consuming a dozen donuts at once isn't even recommended by Krispy Kreme itself. In a statement to The Washington Post, "It's very unfortunate what took place and our thoughts and prayers go out to the family. This was not a Krispy Kreme Doughnut Corporation event, however... Krispy Kreme does not promote, sponsor or donate products to the event or organization."
Despite this sad moment, the event has brought support to many sick children in need. For 2021, the event will be virtual, and organizers encourage you to check back on the website soon.