These Are The Foods Giada De Laurentiis Can't Stand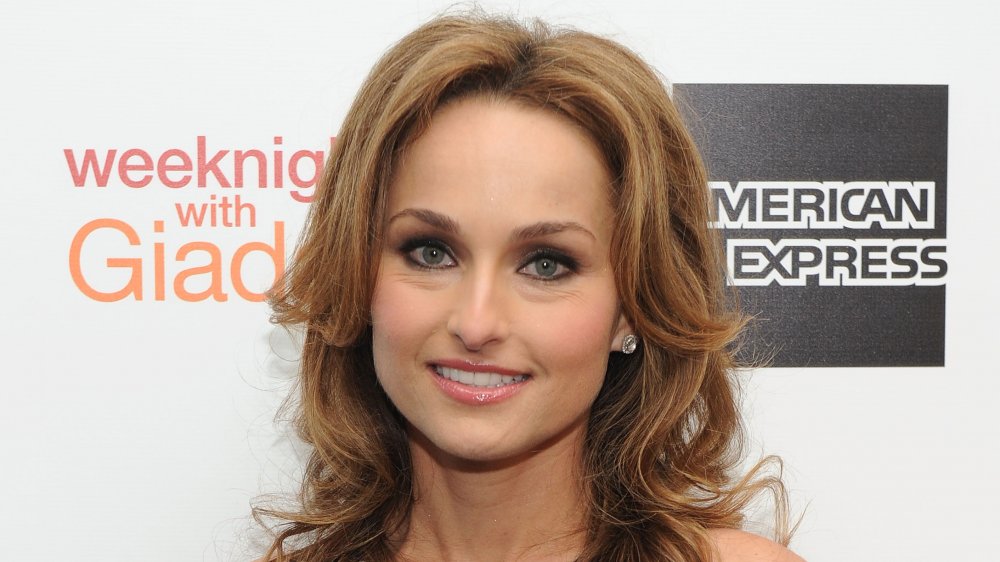 Jason Kempin/Getty Images
Italian chef Giada De Laurentiis is a familiar face to those who watch the Food Network. Known for her hit television shows like Giada at Home, Giada's Weekend Getaways, Giada Entertains, and more (via Food Network), De Laurentiis has many achievements under her belt. She's won an Emmy Award for her work on television and is has her own restaurant, Giada, on the Las Vegas Strip. She has written nine cookbooks according to her website, and is passionate about sharing her knowledge with others.
De Laurentiis received training at the prestigious Le Cordon Bleu in Paris. According to the Food Network, the chef also benefitted greatly from her stints at the Ritz-Carlton Fine Dining Room and also at Wolfgang Puck's Spago in Beverly Hills. Her association with the Food Network began when she was discovered by a network executive who read about her in Food & Wine. The chef is known for introducing her viewers and readers of her cookbooks to healthy and easy-to-make Italian meals. As a chef, De Laurentiis has a preference for certain ingredients over others, and is known to really hate two things in particular.
Coconuts and green peppers are De Laurentiis' least favorite foods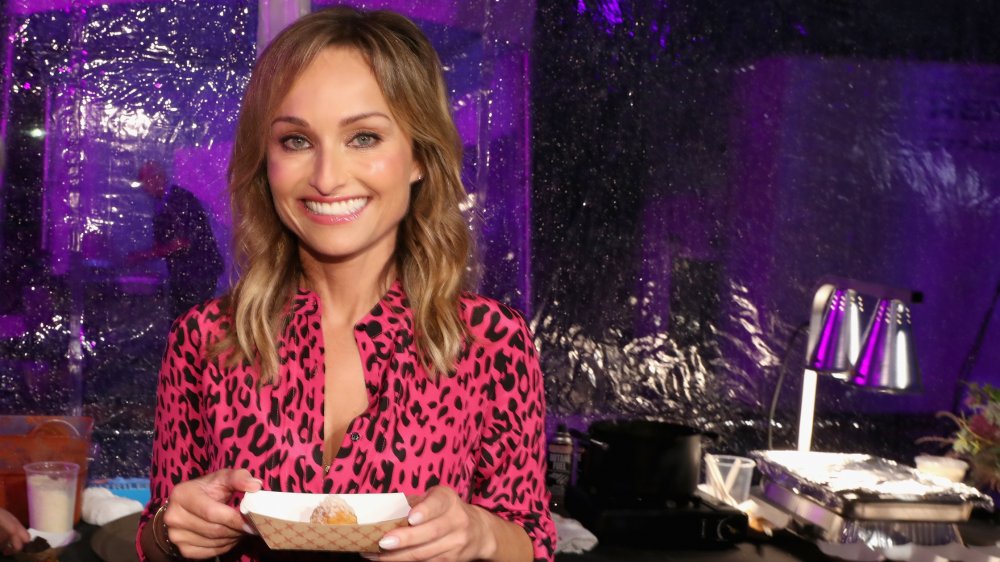 Cindy Ord/Getty Images
Somewhat surprisingly, De Laurentiis is absolutely repulsed by coconuts and green peppers. According to Cheatsheet, she's comfortable with other types of peppers, but green ones are a big no-no. In an interview with People, the chef revealed that she simply doesn't like coconuts. "I may have one coconut recipe in all the recipes I've ever written," she confessed, before adding that she isn't fond of the way green peppers taste or look –declaring that she'll never use green peppers in a single one of her recipes.
Well, what about her favorite food? It's an interesting and unusual one, that's for sure. As per Delish, De Laurentiis really loves to treat herself by dipping Milano cookies and Nilla wafers in... wait for it... lemonade! Yes, for real. The Recipe states that the star also finds the scent of bread baking irresistible and says that chocolate is one of her top guilty pleasures in life. That's at least one food choice many of us can relate to, right?