Costco's Fan Favorite Frozen Pizza Has Some Surprising Ingredients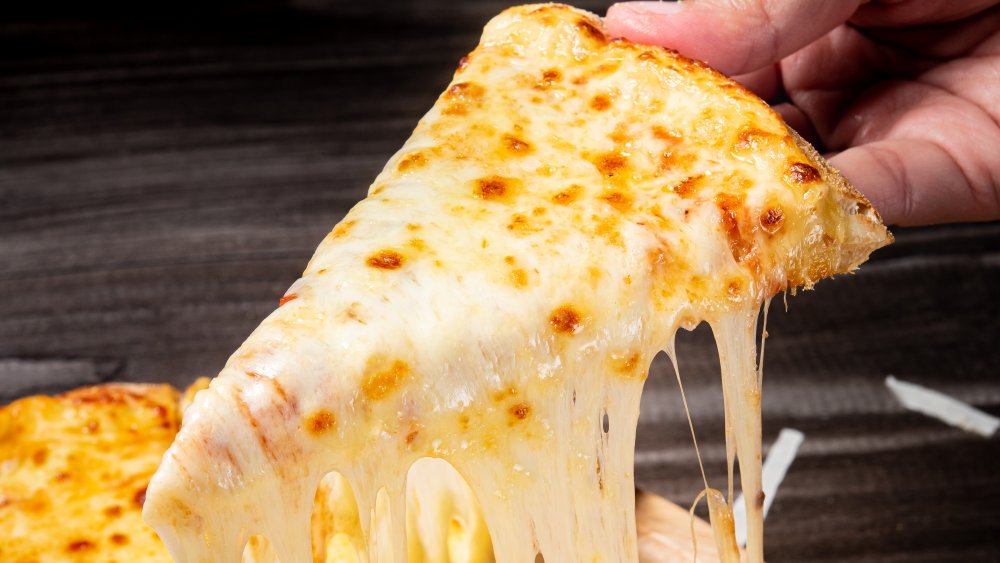 Shutterstock
Costco is a members-only retail chain known for offering customers great prices on a wide range of items (via Costco). Need an engagement ring? Costco has got you covered. Prepping for a big party and need lots of wine? Costco has your back. Need to feed the family during the busy work week and no time to cook? The warehouse giant can help you there, too. How many times have you cruised down those spacious aisles in the frozen food section and popped a few of their Kirkland Signature frozen cheese pizzas in your cart? Hands in the air? We're with you.
Costco's Kirkland Signature frozen cheese pizzas can be an absolute life saver some days, allowing you to customize your own toppings to satisfy all the picky eaters in your life, and you can even sneak a few veggies into the meal as well. It's a win-win, Costco's frozen pizza makes everyone happy. Unfortunately, we are about to rain on that easy meal parade. Yep, sorry in advance. It gives us no joy to be a Debbie Downer, but you may want to take a good look at the back of that frozen pizza box and study the ingredients before you buy and serve it up to your family.  
Costco's frozen cheese pizza has a lot of sodium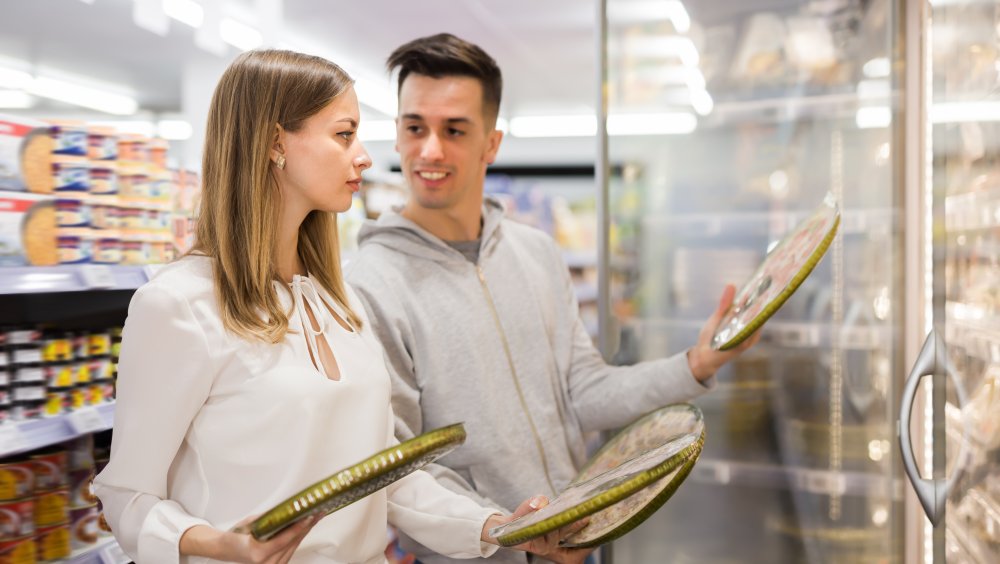 Shutterstock
Costco's Kirkland Signature frozen cheese pizza is filled with sodium — 660 milligrams per serving to be exact (via Eat This, Not That!). That's a little more than a quarter of the 2,300 milligrams the CDC recommends limiting your daily intake to, and (as the organization notes) the amount of sodium we consume each day can easily begin add up quickly.
When you buy these frozen pizzas from Costco, you are not just paying for convenience. Per Eat This, Not That!, you may be buying yourself an increase in blood pressure as well — and that doesn't even take into account the sodium content of any savory toppings you may add to the plain pizza yourself. A serving of this pizza contains 290 calories and 12 grams of fat, and Open Food Facts states that Costco's Kirkland Signature frozen pizza contains gluten, soybean oil, and milk, making it less than friendly for families or individuals who may have allergies or intolerances. So, the next time you find yourself at the Costco frozen food crossroads and your hand reaches for those boxes of frozen cheese pizza, you may want to step back and find a healthier alternative.