The Real Reason Your Gingerbread Is Cracking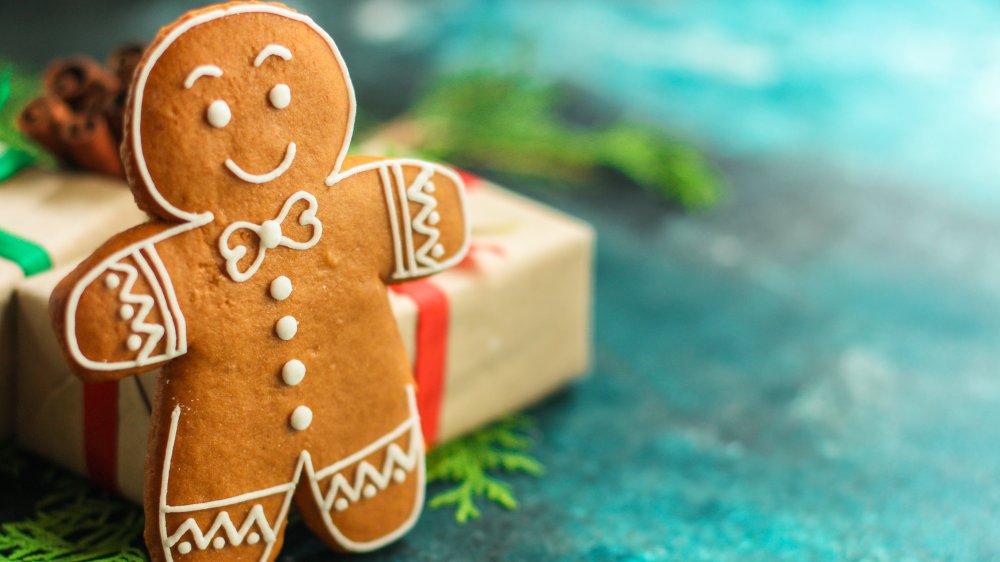 Shutterstock
What's a holiday baking session without the warm, spicy aroma of gingerbread wafting from the oven? Whether cut into jaunty, fat-limbed people or constructed into a house, there's a reason gingerbread cookies are a hands-down favorite at Christmastime (or anytime!). 
Whipping up a chewy-crisp gingerbread that tastes great and that also looks picture-perfect isn't always a snap, however. Even for cookie-making veterans, that sticky-sweet gingerbread dough can be tricky to work with, and achieving delicious and adorable results isn't guaranteed. There are lots of mistakes people make when baking gingerbread. You might use the wrong cookie cutters (plastic cookie cutters will likely struggle with the gingerbread dough) or you might use the wrong kind of icing — go royal or go home. But one big problem is having cracked gingerbread. No need to toss out your recipe or break out the hot glue gun, though. Here's everything you need to know to steer clear of cracked gingerbread for close-up-worthy cookies every time.
Gingerbread dough needs to rest in the fridge to avoid cracking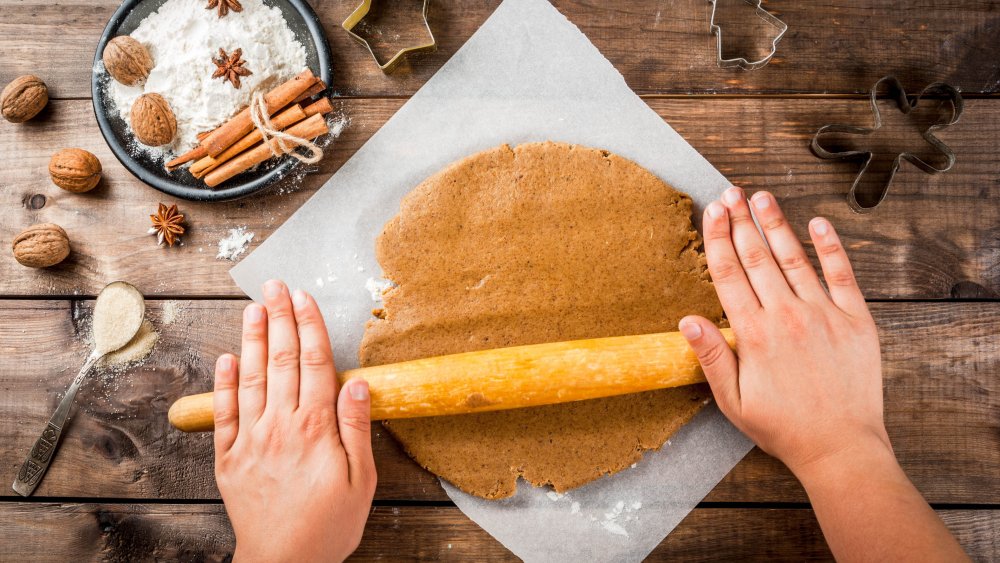 Shutterstock
There are lots of reasons you should chill gingerbread dough before rolling and baking. One of the most important is that resting the dough allows wet and dry ingredients to thoroughly incorporate. The result is a more uniform, flexible dough that rolls easily without buckling for evenly baked cookies without any cracks. The experts at King Arthur Baking also advise not using very much additional flour for rolling, as this can dry out the dough and lead to cracking. 
Another tip for perfect texture (think crisp at the edges, slightly chewy in the middle) is to use a combination of traditional molasses and brown sugar, like in this foolproof recipe from Ina Garten. Even though brown sugar contains molasses (dark brown sugar contains more molasses than light brown), granulated sugar makes cookies sturdier and less prone to cracking. Bottom line: When it comes to gingerbread cookies, a little patience and the right combination of ingredients are all you need to cut down on the crack.