The Most Popular Cuisine In The World Might Surprise You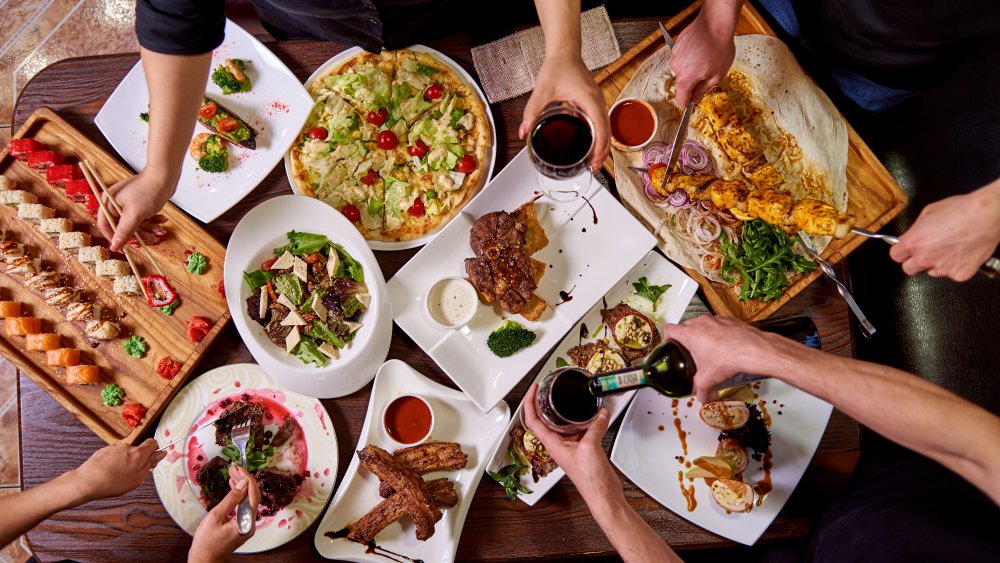 Shutterstock
There are so many delicious meals to consider when you think about the best food in the world. Like a mouthwatering hamburger, flavorful tacos, pad thai noodles, gyros or even succulent steak. Since there are thousands of choices to choose from, you might be shocked — or maybe not surprised at all — to know what people voted as their top choice for cuisine from around the world. According to Food Network, a survey conducted by YouGov polled more than 25,000 people from across the globe about which food was their favorite and 84 percent chose Italian foods. The percentage was even higher among Americans, with 88 percent saying they enjoy Italian cuisines. 
Let's be honest, what is there to not like about pizza and pasta? According to The Washington Post, 350 slices of pizza are eaten every second in the United States. Apparently, there's a reason this beloved dish is so popular. Culinary scientists say humans are already drawn to foods that are fatty, sweet, and rich. Lucky for us, these flavors are often all combined in many Italian dishes.
What type of pizza and pasta do most people like?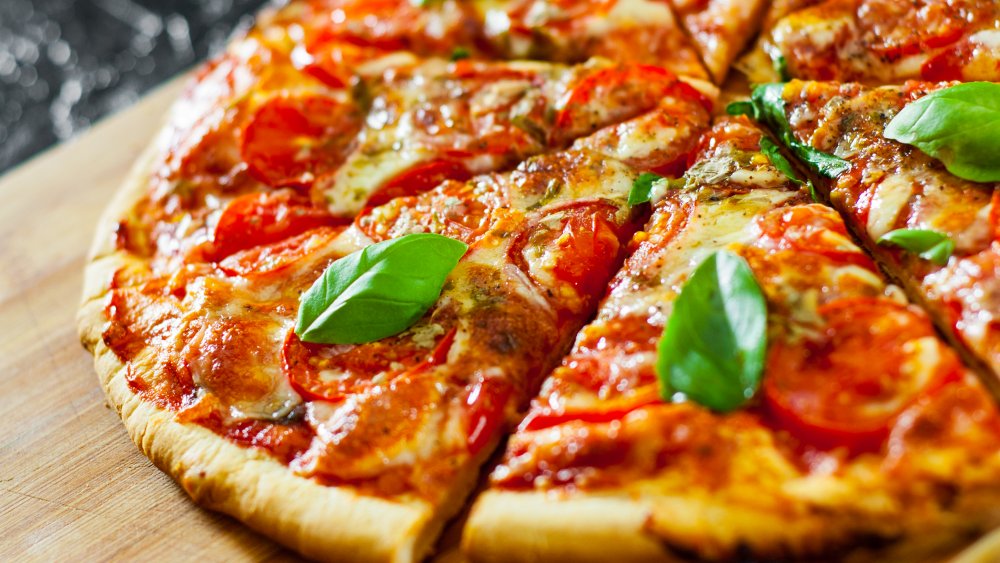 Shutterstock
Because Italian food offers so much variety, it makes sense that it's among people's top cuisine choices across the world. Although some like their pizza plain, there are so many different options to choose from and it seems most Americans like to take advantage of that over a simple pie. Business Insider reports that research looking at data from 604 pizza locations across the U.S. found that pepperoni was by far the favorite. Owner of Dogtown Pizza in St. Louis, Mo., Rick Schaper, has a theory about why people love this topping so much. "It has huge flavor and spice, but is not too spicy for the non-spicy fans out there," he told Eat This Not That. Makes sense to us. 
When it comes to pasta the options seem to expand even further, featuring variations like fettuccine, tortellini, and ravioli. So what do Americans most enjoy? Business Wire found that 68 percent of Americans who eat pasta dishes prefer spaghetti. Quora user, Olivier Rychner, wrote that he likes the popular dish because of its versatility. "A plate of spaghetti with a sprinkle of good olive oil, chopped parsley, and freshly-grated Parmigiano cheese is easy and not über-expensive...and it's just good," he explained. We couldn't agree more.