Dunkin' Has New Owners In Massive Food-Industry Deal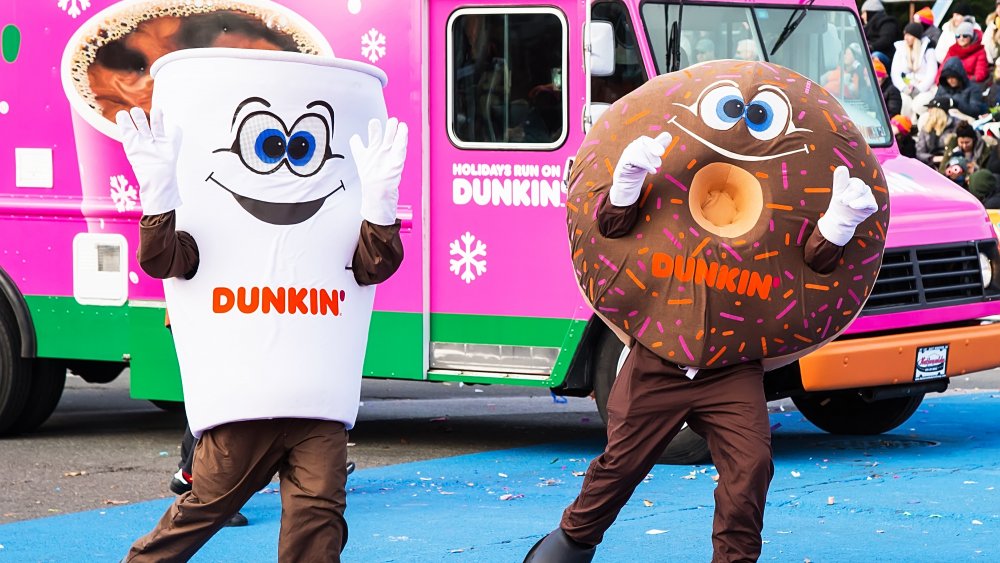 Gilbert Carrasquillo/Getty Images
The company that owns Arby's fast-food restaurants and Buffalo Wild Wings now has a place you can go for a dessert and coffee. Arby's parent company, Inspire Brands, which also owns Sonic Drive-In and Jimmy John's restaurants, is paying $8.8 billion for Dunkin' in addition to taking on the doughnut and coffee seller's debt. The total value of the acquisition is $11.3 billion, according to The Wall Street Journal, making it the biggest food-industry deal since Restaurant Brands International bought Tim Hortons for $13.3 billion in 2014.
Dunkin' is more than just doughnuts and coffee. The company has 7,900 Baskin Robbins stores, in addition to 12,700 Dunkin' locations, making this a particularly sweet deal for Inspire (via The New York Times). Once the deal closes by the end of this year, Inspire will be the second-biggest restaurant chain in the U.S., behind only McDonald's.
But the deal is only sweet when taken as a pun on Dunkin's menus. In business terms, Inspire actually paid top dollar for Dunkin' – about 20 percent more than the company's value in the stock market before the negotiations between Inspire and Dunkin leaked to The New York Times on October 25. Inspire is clearly optimistic about Dunkin's future. Dunkin' was initially hurt by the steep drop in the breakfast business as a result of work and school closures during the COVID-19 pandemic. But the chain rebounded after changing up its menu to attract a younger crowd and more afternoon business.
Dunkin' has done well during the COVID-19 pandemic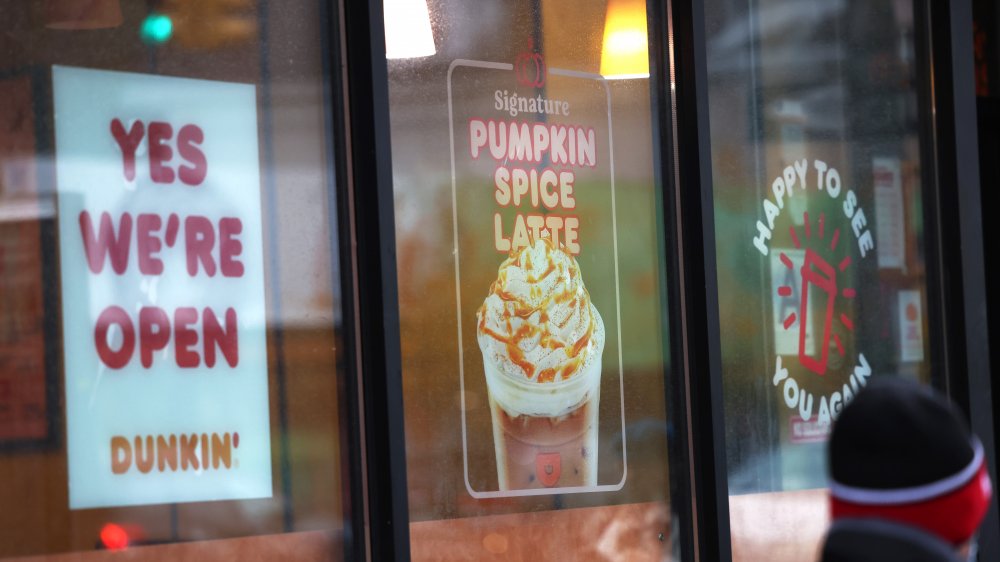 Michael M. Santiago/Getty Images
MarketWatch reports that sales at Dunkin' restaurants over the third quarter of 2020 were actually up slightly compared to 2019. Dunkin' is part of a trend: Fast-food restaurants with drive-thrus are doing OK despite the recession created by the pandemic, while casual-dining restaurants are hurting (via The Wall Street Journal). In a year in which 100,000 restaurants are expected to close, mainly due to pandemic shutdowns, the other business deals in the restaurant industry have been acquisitions of distressed properties. Other chains sold this year include Krystal, Logan's Roadhouse, Bar Louis, and Le Pain Quotidien had all filed for bankruptcy.
Dunkin's prospects are much sweeter and richer than that. Dunkin' was investing in a better app for remote ordering and a more beverage-centered menu even before the pandemic, which helped it weather the COVID-19 storm. Dunkin' now does more than half of its business in drinks rather than the signature doughnuts, and that's better for the company's bottom line. The more expensive coffee drinks have been especially popular. "They're not getting people on their way to work, but they are getting people that are sick of making coffee at home," Adam Werner, a restaurant consultant, told The New York Times.