McDonald's Might Finally Be Entering The Fried Chicken Sandwich War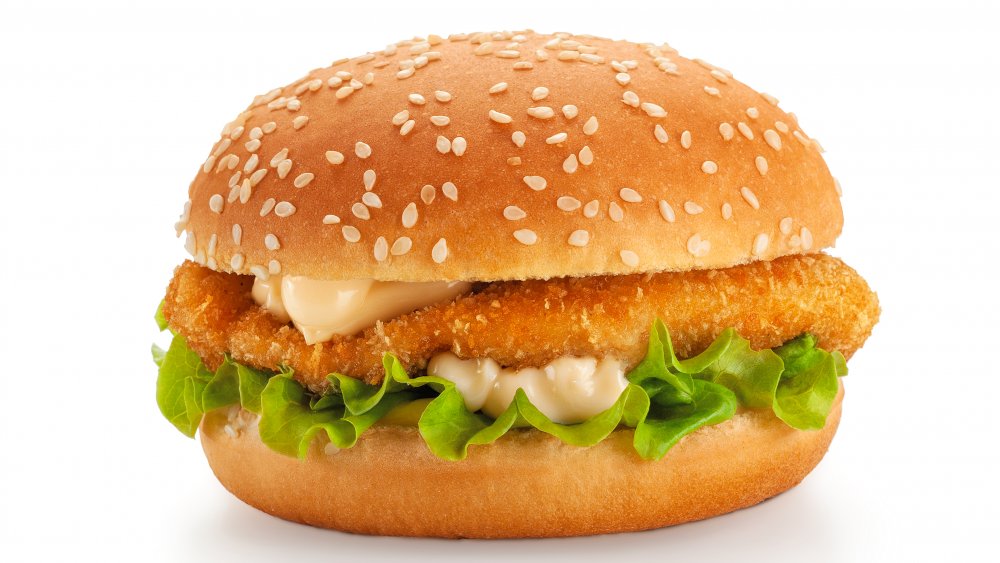 Shutterstock
McDonald's has been amping up its game for many years now, as explained by Investopedia. The fast food brand has worked on many ways to make service faster and menu items more appealing for its customers. For example, in 2004, a McDonald's franchise in Missouri began outsourcing their drive-through orders to a call center, allowing the location to take on 30 extra cars each hour — an impressive feat. This experiment was repeated with other McDonald's locations in Oregon, Washington, and North Dakota.
The brand's menu is vast, allowing you to choose from a plethora of options such as burgers, fries, sandwiches, hash browns, chicken nuggets, hotcakes, coffee, shakes, and more (via McDonald's). McDonald's isn't afraid to innovate and add more options to its menu, allowing customers to benefit from more choices. A description on the official McDonald's website sums things up well, reading, "We're passionate about our food. That's why we're committed to always evolving what matters to you." As McDonald's prepares for its next investment meeting, Eat This, Not That! states that experts are predicting some major changes may take place and McDonald's fans may even be treated to an all new fried chicken sandwich soon.
A new chicken sandwich from McDonald's may be on its way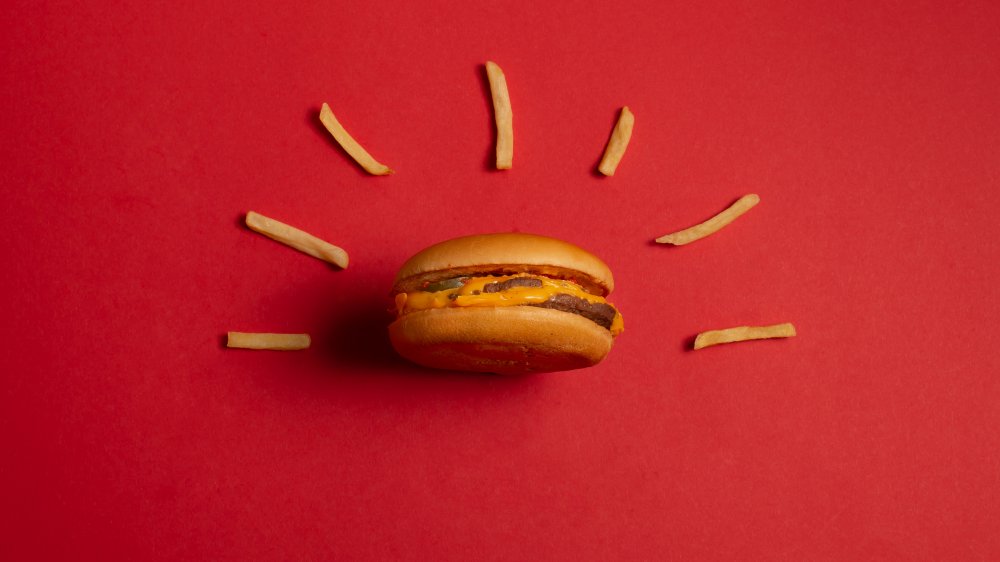 Shutterstock
As reported by Eat This, Not That!, experts reckon that McDonald's may start offering its new premium chicken sandwich across the country soon. Fried chicken sandwiches are already currently offered by several key players in the fast food industry, like KFC, Popeyes, and Chick-fil-A. The new chicken sandwich could be a major opportunity for the brand to grow. Think about this: When Popeye introduced chicken sandwiches, it grew by leaps and bounds in terms of profits. As per QSR magazine, Popeye's chicken sandwiches were sold out just two weeks post launch. While McDonald's does have chicken sandwiches on its menu, the premium fried chicken sandwich is expected to generate plenty of excitement.
The fast food giant tested two fried chicken sandwiches last December in Knoxville, Tennessee and Houston, Texas (via CNN Business). Unfortunately, the item may be overhyped, as one Reddit user wrote that they weren't thrilled with the offering. "In Houston and had this today. It was $3.49 and I would rank it behind Chick-fil-A and Popeyes," user paul2834 wrote, adding that they did like the sandwich, but just felt wasn't as good as what competitors make. McDonald's CEO Chris Kempczinski spoke vaguely about menu changes over the summer, saying "I do know that there is innovation that is planned for later this year that's going to bring some menu items on." Things are expected to get clearer after the investment meeting today, so stay tuned for more details!