Aldi Fans Are Obsessing Over This Mini Charcuterie Board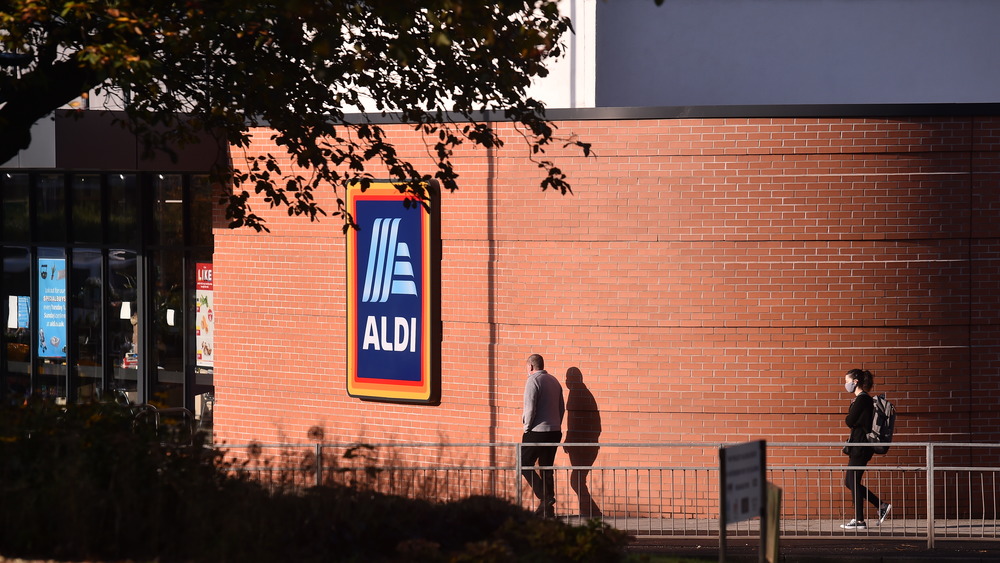 Nathan Stirk/Getty Images
Charcuterie boards really are perfect for almost any occasion. Whether you're having it with a drink, as a prelude to dinner, or just as a quick and easy meal when you don't want to be bothered with cooking, charcuterie boards are great. While Aldi has tons of great items to add to any charcuterie board you might make yourself, the budget-friendly retailer has just made things so much easier than they already were. 
On Tuesday, November 10, the Instagram user Your Aldi BFF posted a new must-have item from the grocery store chain. Apparently, Aldi is now selling pre-made mini charcuterie boards, and everyone is scrambling to get them. These mini charcuterie boards have already been curated and packaged carefully to ensure everything stays crisp and fresh. All you have to do is open the package up and dig in. It's absolutely a no-brainer. Like most Aldi items, this new board is slowly popping up in various locations, though it hasn't made it everywhere yet. So, keep your eyes peeled.
Here's what we know about the mini charcuterie board from Aldi
When Your Aldi BFF posted the photo of the mini board, it was captioned, "How cool is this from Columbus Craft Meats! I love how easy it is to have a cute little charcuterie board or adult lunchable." It's the "adult lunchable" part that has so many commenters swooning over the new board. It's clearly a concept that tons of adults can and are getting behind.
Another common question on the post was with regard to the board itself. Though it isn't exactly clear, the package appears to include a row of crackers, two kinds of salami or cured meat, Castelvetrano olives, a row of cheese slices, and dark chocolate-covered cranberries. All of these items are lined up on what appears to be a real mini wooden board, but it's actually plastic. So sadly, it doesn't come with a reusable board. But for $9.99, it's a total steal for everything you get.