Aldi's $30 Thanksgiving Dinner Is A Total Steal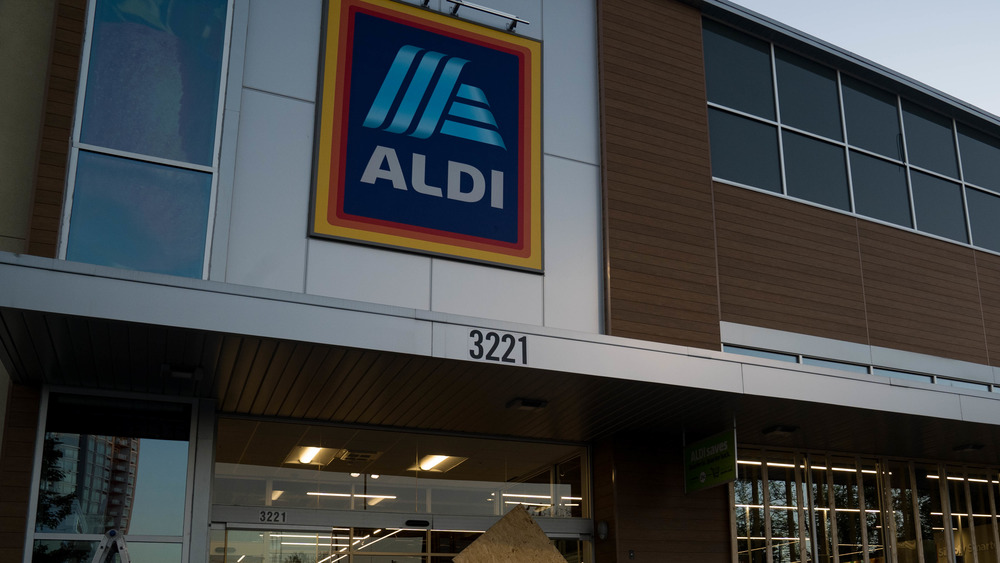 Megan Varner/Getty Images
We don't know about you, but when Thanksgiving rolls around, we can usually expect to see an increase in our grocery bills, particularly since it's the holiday season. Even if we are expecting to feed smaller crowds this year, food shopping costs can really add up, especially if you're used to preparing turkey dinners with all the works from stuffing and sides to dessert. 
According to a press release, Aldi is hoping to make holiday meal costs more manageable this year by presenting a Thanksgiving shopping list that is guaranteed to come in at under $30. The list includes a Butterball turkey, bagged stuffing, sweet potatoes, Hawaiian sweet rolls, frozen peas, frozen cranberries, carrots, celery, canned pumpkin pie mix, a pie crust, whipping cream, and a gallon of whole milk. However, it must be noted that these items need to be cooked and won't come prepared.
Aldi is paying it forward this Thanksgiving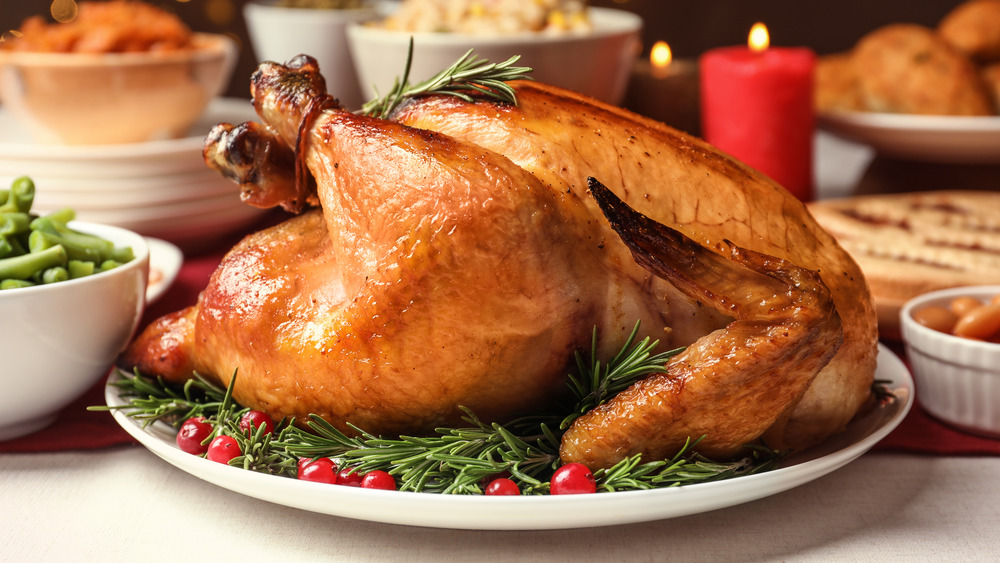 Shutterstock
Aldi appears to have done their homework to get this list together, because the company is also giving each Aldi employee two $30 gift cards to express their gratitude, with the expectation that each card will cover the cost of a Thanksgiving meal. In the press release, the company says the second card can be either used personally or given away to a family in need.
The president and CEO of Aldi U.S., Jason Hart, said of the gesture, "It's our honor to offer each of our employees a Thanksgiving meal on us. And with so many people in our communities facing difficult times, we felt it was important to give our employees a way to pay it forward to someone in their life who could use it."
A price check of Aldi's ingredients against other grocers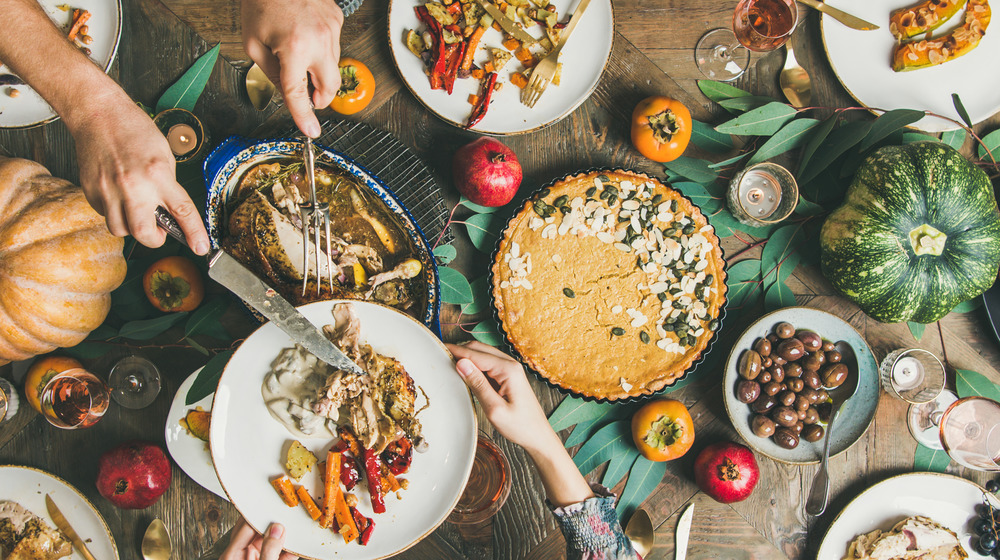 Shutterstock
The cost of Aldi's traditional Thanksgiving meal is certainly a steal, particularly when we consider the cost of the ingredients when purchased elsewhere. CNBC priced the cost of a four-person Thanksgiving dinner, sourced from four of the country's biggest online grocery delivery services: Amazon Fresh, Fresh Direct, Peapod, and Walmart. Identical items were placed into the basket: an eight-pound turkey, boxed stuffing, ingredients for mashed potatoes made from scratch, frozen sweet corn, cranberry sauce, refrigerated crescent rolls, and apple pie, and coffee for dessert.
Granted, the CNBC list was slightly different and included more premium items than Aldi's — but the cost difference might be enough to make you think twice. Walmart's total for the meal was the closest to Aldi, and came in at $30.21 with a $9.95 delivery charge (but free if you have a Walmart+ membership). The cost when ordered from Amazon Fresh came to $40.59 with no delivery fees if you have a Prime membership. Peapod's list cost $53.15 before delivery, since their store brand is more expensive than both Walmart's or Amazon's. The company charges $9.95 for delivery (unless you have a PodPass membership, in which case it's $3). The total for the ingredients from Fresh Direct came to an eye-watering $86.24, with an additional food delivery charge of $6.99.