How Wendy's Is Celebrating National Adoption Month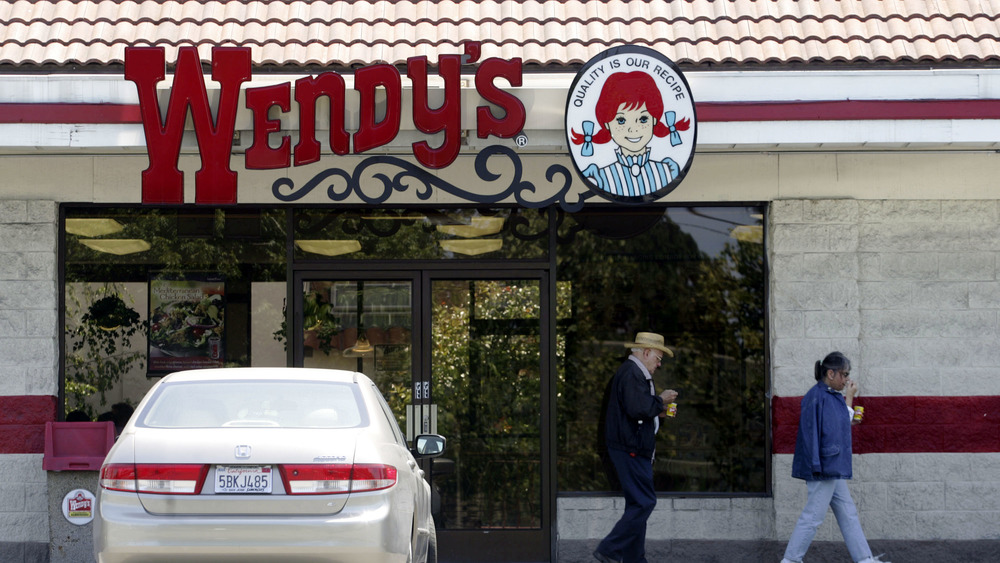 Don Feria/Getty Images
November is National Adoption Month and as many dedicated Wendy's fans may know, adoption is an issue that was supremely important to the fast food chain's late founder, Dave Thomas. Thomas was adopted as a baby, and his experience led him to launch the Dave Thomas Foundation for Adoption in 1992. The organization has been going strong for 28 years, helping children in foster care find their forever homes. 
Through the foundation's signature program, Wendy's Wonderful Kids, young people who are at increased risk for aging out of foster care before finding a family (like teenagers, siblings, and children with special needs) receive much-needed assistance (per The News-Herald). To date, the foundation has helped nearly 10,000 children find permanent homes. Now, you can do your part to help this worthy cause and score a little something for yourself, too! For a limited time, customers can receive free drinks and Frostys from Wendy's, all while helping to raise awareness about adoption.
Wendy's is offering free drinks with in-app purchases
To celebrate National Adoption Month, Wendy's has announced in a press release that it is partnering with Coca-Cola and Dr Pepper to launch an offer that rewards customers with a free drink any time they make a purchase through the Wendy's mobile app. The offer is good for any sized beverage and applies to Wendy's entire drink menu at participating U.S. locations. 
The best part is that each time a customer redeems the free drink offer, Coca-Cola and Dr Pepper will donate $5 to the Dave Thomas Foundation for Adoption. A free drink for you and a hefty chunk of change donated to a good cause? That's a win-win! This deal runs from now through November 29th; just visit Wendy's mobile app to access it. After scoring your free drink, mark your calendar for part two of Wendy's adoption awareness promotion — the return of their Frosty Key Tag program.
Wendy's popular Frosty Key Tag program is coming back
As if a free tasty beverage with any in-app purchase weren't enough, Wendy's is also bringing back their famous Frosty Key Tags. From November 23rd through January 31st, 2020, you can purchase a Frosty Key Tag for $2 at your local participating U.S. Wendy's restaurant, in the mobile app, or on the Dave Thomas Foundation for Adoption website, and earn yourself free Frosty's for a year.
Yes, you read that right. The key tag costs just $2 and it entitles you to one free junior-sized Frosty per visit with any purchase at participating Wendy's from January 1st through December 31st, 2021. Better yet, 85 percent of the proceeds from each key tag sold goes to the Dave Thomas Foundation for Adoption. We don't want to tell you how to spend your money, but these Frosty Key Tags sure sound like an ideal stocking stuffer for just about everyone on your Christmas list!