Cloud Bread Breakfast Sandwich Recipe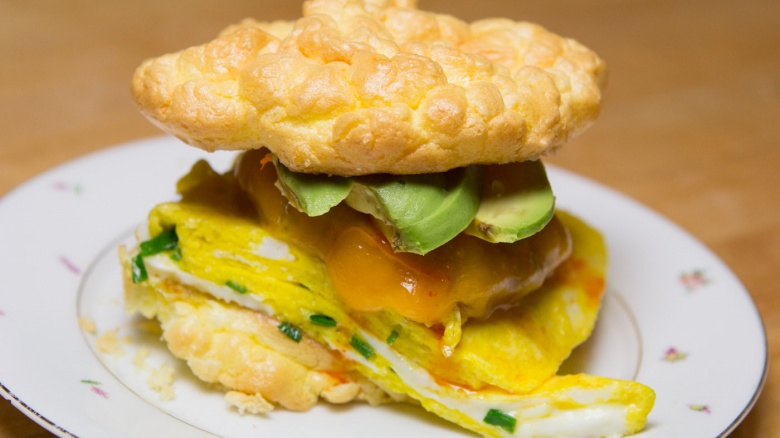 Prep time: 20 minutes. Cook time: 45 minutes. Servings: 2.
Cloud bread is simultaneously mysterious and simple. This soft, pillowy miracle is not technically bread at all, yet it possesses the qualities you and I love about our favorite carb-laden food. This lighter substitute tastes like a delicate version of bread, possessing all the deliciousness minus the carbs.
Ridiculously simple to make, cloud bread requires only a handful of pantry ingredients and not even 45 minutes of your time. Made with eggs, cream cheese, a dash of cream of tartar, and a pinch of kosher salt, this magic food gets its leavened texture and rich flavor from its few ingredients. Airy egg whites and luxurious cream cheese are key.
While cloud bread is ideal for enjoying with a smear of butter and a dollop of jam, it really shines in the form of breakfast sandwiches. You know, those ubiquitous egg and sausage delights you'd normally buy at a nearby deli on your way to work? Skip the trip and make your own instead. You won't be sorry.
Ingredients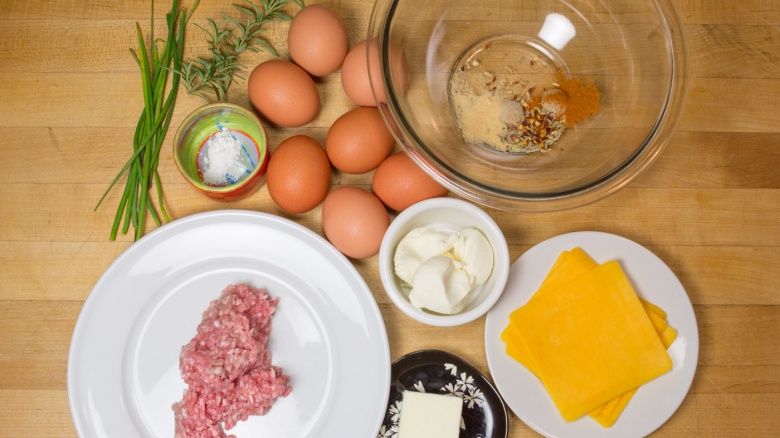 Shopping list
For cloud bread
3 large eggs
3 tablespoons cream cheese, at room temperature
¼ teaspoon cream of tartar
kosher salt
For sandwiches
1 rosemary sprig
a handful of chives
½ teaspoon light brown sugar
¼ teaspoon fennel seeds
⅛ teaspoon crushed red pepper
⅛ teaspoon garlic powder
⅛ teaspoon cayenne pepper
¼ pound ground pork
4 slices sharp cheddar cheese
1 tablespoon unsalted butter
4 large eggs
kosher salt, freshly ground black pepper
hot sauce, honey, and avocado slices for serving (optional)
flaky Maldon sea salt
Equipment
baking sheet
1 medium pan
1 medium nonstick pan
Prepare ingredients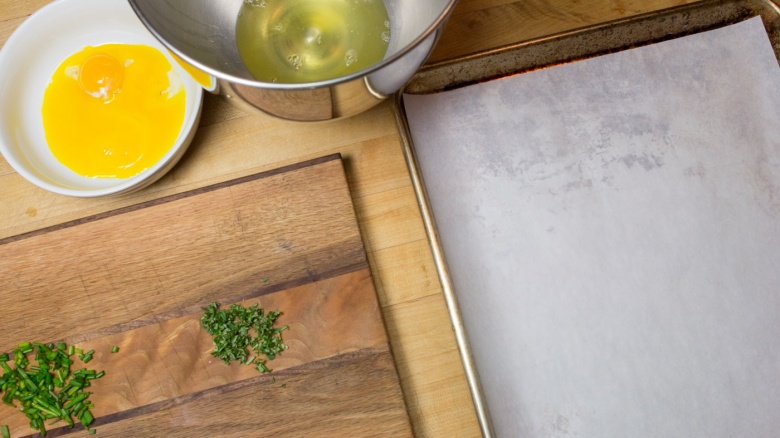 Preheat the oven to 300°. Line a baking sheet with parchment paper. Separate 3 eggs. Finely chop the rosemary leaves, discarding the stems. Thinly slice the chives.
Start batter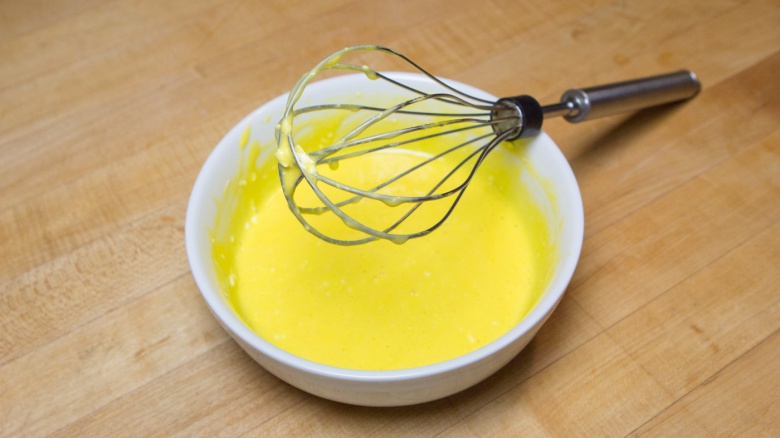 In a small bowl, whisk together the cream cheese, egg yolks, and a pinch of salt. Set aside.
Whisk egg whites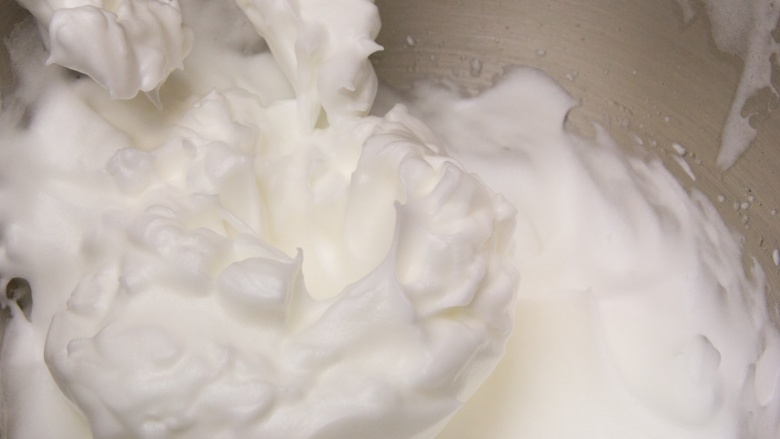 Using an electric mixer, whisk together the cream of tartar and egg whites on medium-high speed until stiff peaks form, 5-6 minutes.
Finish batter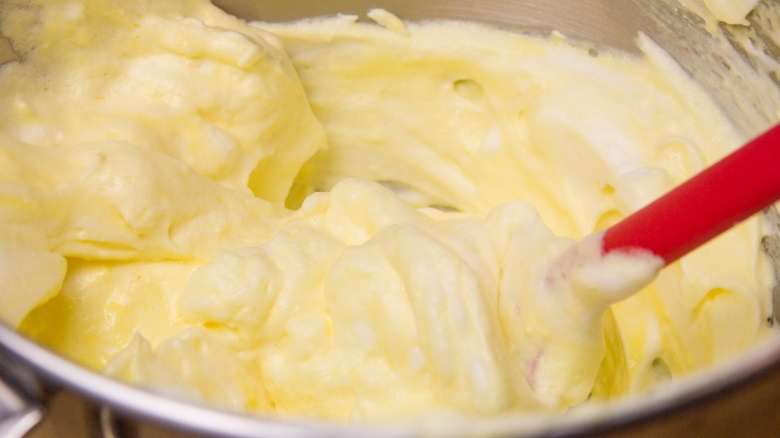 Add the cream cheese mixture to the egg whites and gently fold the ingredients together until everything is fully incorporated.
Using a large spoon, scoop the batter onto the prepared baking sheet into even rounds, about 3 inches in diameter.
Bake bread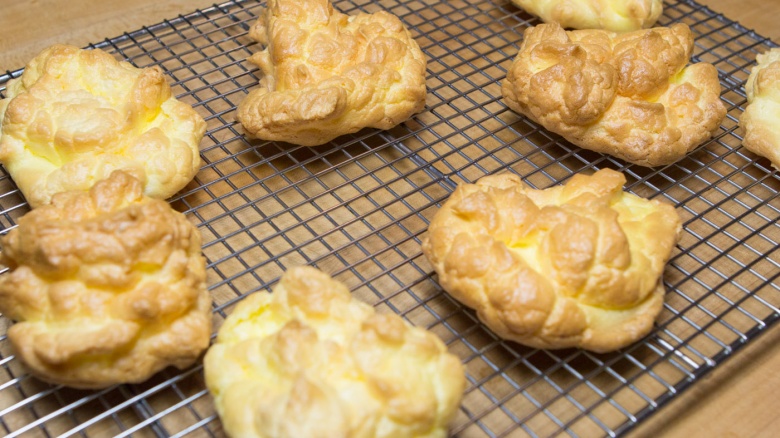 Transfer the cloud breads to the oven and bake until golden, about 30 minutes. Remove them from the oven and set aside on a wire rack to cool for at least 10 minutes.
Form pork patties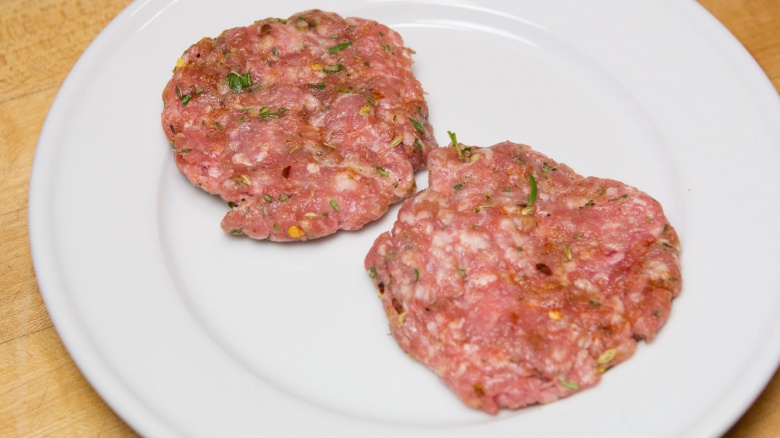 While the cloud breads bake, in a large bowl, combine the ground pork, rosemary, brown sugar, fennel seeds, crushed red pepper, garlic powder, cayenne pepper, and ½ teaspoon kosher salt. Season with black pepper as desired. Using your hands, mix well and form into two patties, about ¼ inch thick. Set aside.
Sear pork patties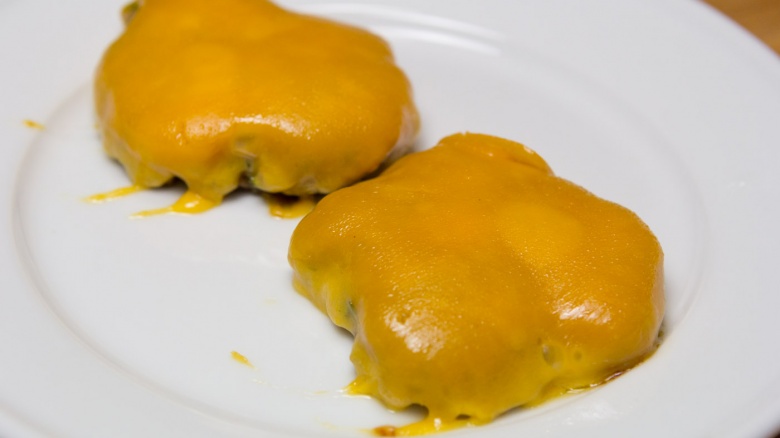 In a medium pan over medium-high heat, sear the patties until browned on the bottom, about 2 minutes. Flip the patties and top each with two slices of cheddar cheese. Cook until the patties are cooked through and the cheese is beginning to melt, about 2 minutes more. Transfer the patties to a plate.
Cook eggs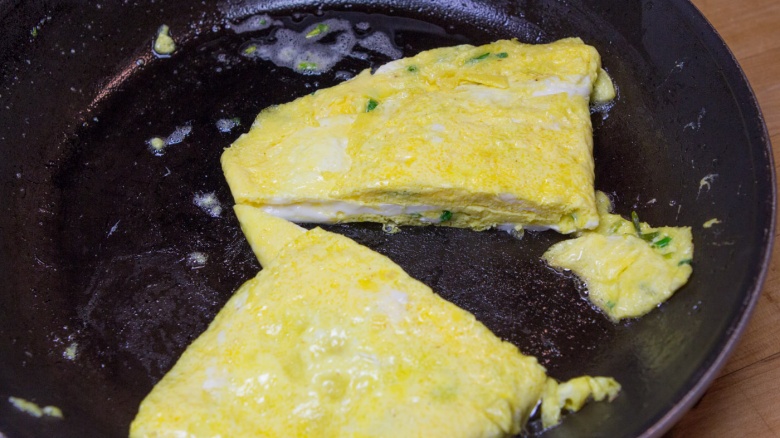 While the patties sear, in a small bowl, beat the eggs until fully combined. Heat 1 tablespoon of butter in a separate medium nonstick pan. When the butter is foamy, add the eggs and cook, lifting the edges and tilting the pan to allow the uncooked egg to run underneath, until mostly set, about 2 minutes. Add the chives and season with as much salt as desired. Fold the eggs in half and cook them for about 30 seconds. Fold them in half again and cook for about 30 seconds more. Remove the pan from the heat and halve the egg pocket.
Assemble sandwiches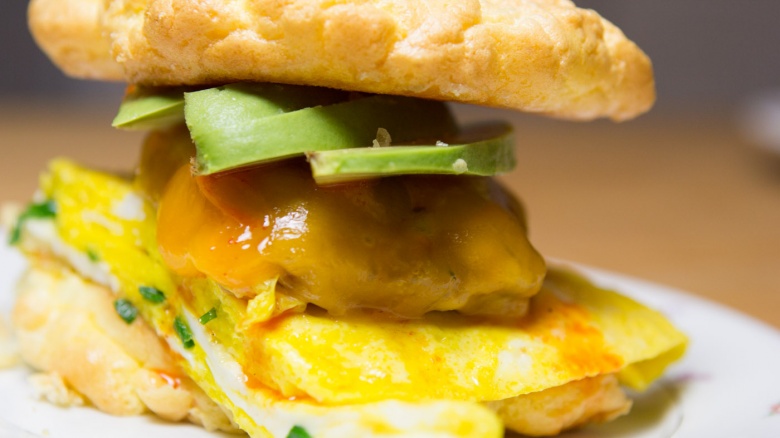 Top the cloud bread bottoms with the eggs, then the pork patties. Top with hot sauce, honey, and avocado slices and sprinkle Maldon sea salt on top as desired. Finish with the cloud bread tops and break the fast! Leftover cloud breads can be stored in an airtight container at room temperature for up to three days.