These Grocery Stores Will Be Open On Thanksgiving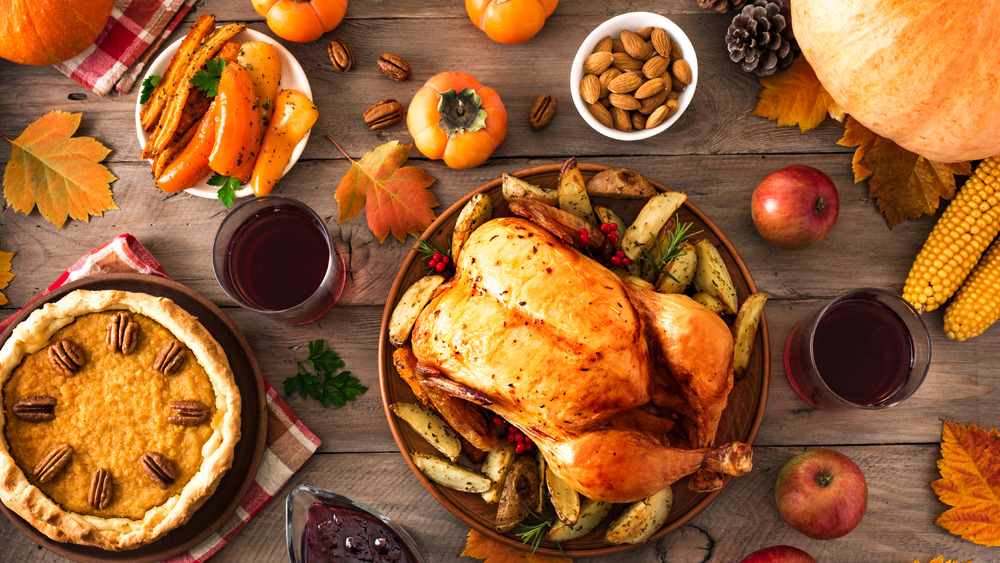 Shutterstock
Disaster lurks around every corner in the kitchen, especially on days when your cooking needs to impress friends, family, and in-laws. Thanksgiving can serve as the ultimate proving ground for any home cook — according to Allrecipes, you can fix soggy stuffing with extra bread crumbs or flip a turkey if it starts to burn, but what happens if your turkey catches fire in the oven or you drop your stuffing on the way to the table? Grocery stores always have our backs in case we need to grab some extra food, but trying to figure out which chains remain open this Thanksgiving only adds to the stress of the moment.
While a good handful of stores have their doors open in case you face a cooking emergency on Thanksgiving day, don't count on visiting every one. According to Delish, Aldi, BJ's, Costco, Publix, Sam's Club, and Trader Joe's plan to shutter for the day. If everything fails and you need to pick up some sandwiches or extra refreshments for a large crowd, make sure to plan ahead if you rely on any of these chains to complete your shopping. While these stores can't help you in a pinch, don't assume every store has closed for the day.
Which stores are open?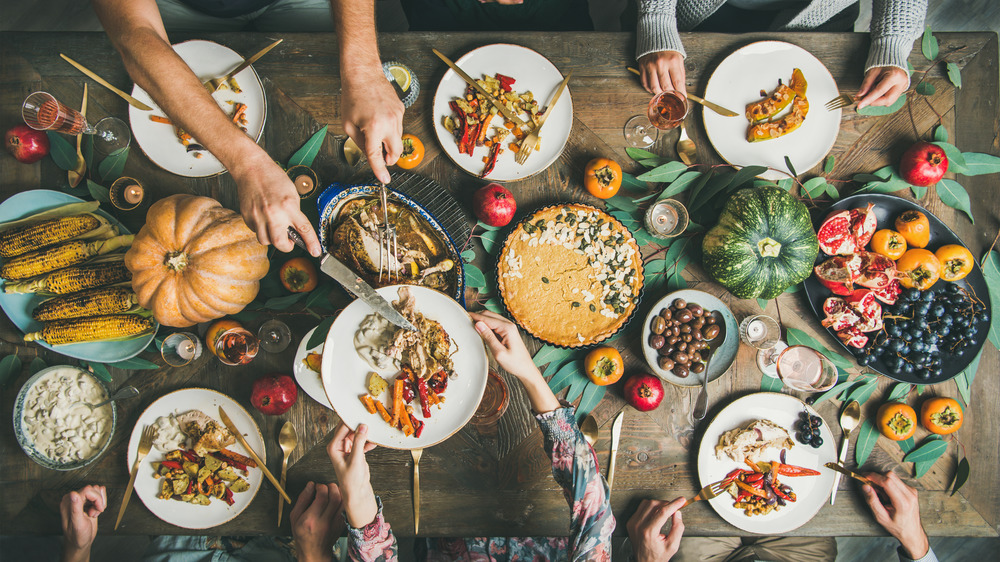 Shutterstock
If you live in an area with a wide selection of grocery chains to choose from, have no fear of venturing out to pick up that extra pie or case of drinks on Thanksgiving day. According to Delish, Whole Foods, Albertsons, Safeway, Kroger, Sprouts Farmers Market, Wegmans, Ralphs, Hannaford, H-E-B, Shaw's, Acme, Stop & Shop, Winn-Dixie, and Shoprite plan to remain open and can help tackle any last-minute grocery trips you have in mind.
While you can count on the above chains to help if disaster strikes, don't assume you've escaped every problem. Many of the stores plan to operate at reduced business hours (via Delish), so plan your emergencies during a reasonable portion of the day. With coronavirus restrictions ramping up around the country, your last-minute grocery runs might get thrown off by product shortages. According to CNBC, grocery chains have begun bracing for another wave of panic buying, and if you don't get all of your ingredients in time, someone might swipe the last piece of fruit or bag of flour you desperately need for your pie. Make sure to stick to a clear cooking strategy to avoid any culinary meltdowns and ensure a smooth and fun holiday.