Pizza Hut's New Weighted Blanket Looks Just Like A Pepperoni Pizza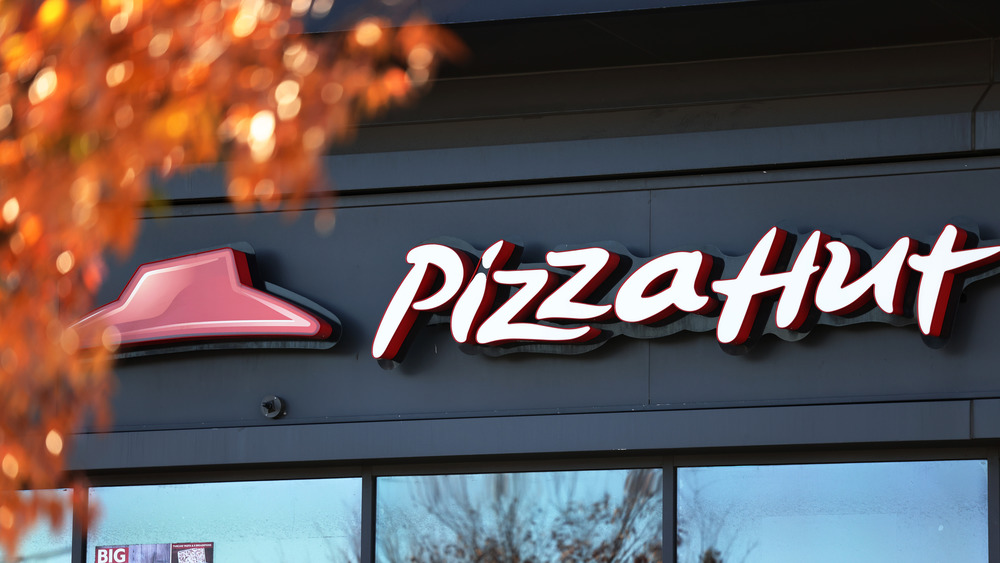 Michael M. Santiago/Getty Images
There's a good chance you've probably rolled and wrapped yourself up into a cozy blanket in true burrito fashion just like a meme. While being at the center of a burrito blanket roll is probably warm and soothing, there's a new food to curl up under now. Though weighted blankets are hardly new, this one from Pizza Hut definitely is. Pizza fans will undoubtedly be scrambling to get one too (via USA Today).
Pizza Hut's newly released weighted blanket is designed to look just like a massive pepperoni pizza, and it's really the only way you'll want to snuggle up on the couch to eat your Friday night order this winter. From the crust to the warm cheesy topping dotted with crisp pepperonis, you can now get toasty warm under the weighted blanket while you enjoy a Pizza Hut pepperoni pizza too. Like most weighted blankets, however, this weighted blanket is not an inexpensive buy and it is far from any other throw blanket you've had.
Here's what you need to know about Pizza Hut's weighted blanket
Pizza Hut didn't accomplish this new merchandise alone. They partnered with Gravity Blanket to build a better pizza in blanket form. According to Gravity Blanket's website, their merchandise helps your nervous system to relax by harnessing the weight of the blanket and putting it to good use. In doing so, it can help you sleep deeper, and that affects a whole host of health issues. Sleeping better can improve physical health, cognitive performance, and emotional health too, per Delish. 
The pepperoni pizza weighs in at 15 pounds and measures 72 inches in diameter, so it should have the same therapeutic abilities that are caused by stimulation from weight just like other Gravity Blanket products. The blanket costs $150, which is about 25 percent less than other Gravity Blankets. Before they sold out, you could order your own calming pepperoni pizza weighted blanket from originalpanblanket.com. Now you'll have to wait and hope they restock. But in the meantime, you can visit Pizza Hut's website to order a pizza to eat too.