Trader Joe's Fans Are Obsessed With These Festive Sandwich Cookies
You may think you know all that there is to know about Trader Joe's sandwich cookies just because you've tried a few different flavors of Joe-Joes. You don't need to settle for off-brand Oreos anymore, though — these sandwich cookies with a seasonal twist are a serious step up from your typical box of grocery store cookies.
Gingerbread Sandwich Cookies, recently spotted by Instagrammer @traderjoeslist, a page dedicated to spotting exciting TJ's finds, recently hit the shelves.
"It's like jacked up Oreos," according to food reviews YouTuber Family Food Dude. "...They are soft. I'm happy. Wow, these are great. Fantastic." His kids were also very happy with the cookies, and they were super disappointed that they could only have one, so you know these cookies are fully family-approved. Wonder what they taste like?
"They remind me a lot of Little Debbie Oatmeal Creme Pies," Family Food Dude went on. "They're obviously thicker and smaller, but the texture is very reminiscent of the oatmeal creme pie. Cookie soft, cream's delicious, these are just all-around fantastic." 
Trader Joe's Gingerbread Sandwich Cookies get a rave across the board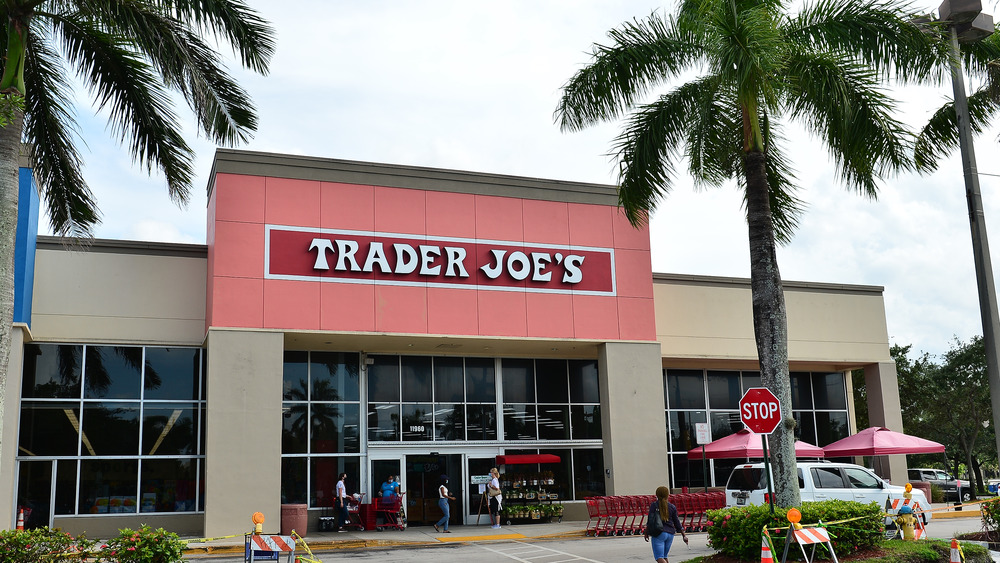 Johnny Louis/Getty Images
Ultimately, Family Food Dude gave them a nine out of ten, docking them one point just because gingerbread isn't his favorite flavor. Instagrammer Trader Joe's Food Reviews agreed with Family Food Dude's assessment, saying, "Another gingerbread baked good for the holidays? Count me in. These are good, really good — it was hard to not polish off a few at a time. Each one is two gingerbread cookies with a generous amount of vanilla cream filling stuffed inside. Then, the cookie is dusted with sugar crystals adding an amazing little crunch of texture! The gingerbread cookies taste like soft molasses cookies and are not too gingery...I am a big fan, and will have to pick up another box before they're gone for the season!" 
This reviewer also gave the cookies a 9/10, saying that, at just $5 a box, the Gingerbread Sandwich Cookies were well worth the price. Each box comes with 18 cookies, so it comes out to just 28 cents per cookie — not bad.