The Famous Chicken Sandwich That 1 In 6 People Think Is Overrated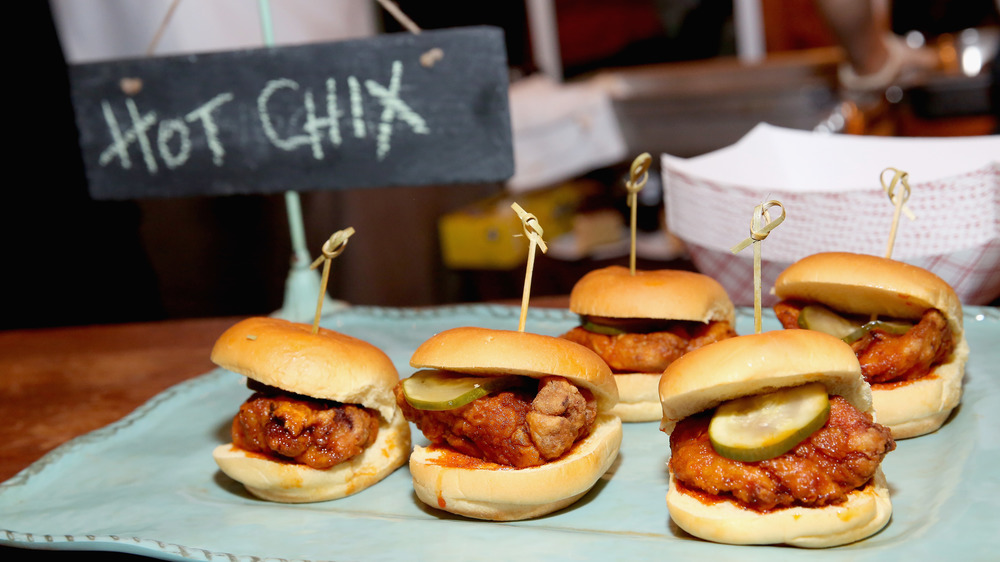 Monica Schipper/Getty Images
Chick-fil-A has a lot of things going for it. Its sales numbers are growing fast, and it recently rose to become the third-biggest fast-food chain in America (via The Business Journals). Their famously friendly approach has helped them earn the number-one ranking as favorite fast-food restaurant four years in a row (via The Customer). They even scored a big win when teenagers were asked to name their favorite restaurant chain (via Restaurant Business).
The main reason for all these accolades, as Readers Digest recently pointed out, might be Chick-fil-A's amazing chicken sandwich. But with great success comes the inevitable backlash. (Just ask Tom Brady. The greatest quarterback of all time has more than his share of haters, too, according to THV11). In a survey Mashed conducted of 555 people across the U.S., we learned that Americans believe Chick-fil-A's chicken sandwich is one of the most overrated signature items on fast-food menus.
With 16.4 percent of our respondents voting for the Chick-fil-A chicken sandwich, it ranked as the second most overrated menu item in our survey. In first was McDonald's — our survey says 27.75 percent of people think the Big Mac is the most overrated fast-food item.
McDonald's, Burger King, and White Castle also make our "overrated" list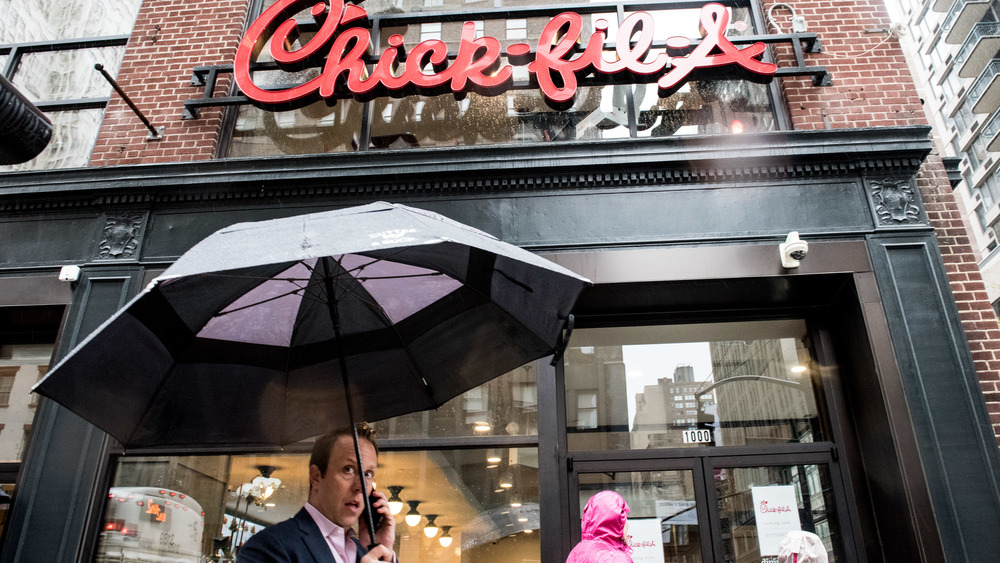 Andrew Renneisen/Getty Images
What other fast-food menu items are overrated, according to people who took the Mashed survey? The Chick-fil-A chicken sandwich had close competition from White Castle's sliders (16.22 percent) and Burger King's Whopper (15.86 percent). The Jumbo Jack from Jack in the Box rated as fifth-most overrated, at 11.35 percent. Meanwhile, Wendy's Baconator is safe where it is. The Baconator scored so low, it was almost underrated, at 9.01 percent.
We didn't want to leave anyone out, so we offered "other" as a category, which drew 3.42 percent of responses. A lot of the people who said "other" probably meant "I don't know," because that's what they said. One person said, "Everything. Nothing in fast food restaurants is worth anything when it's so unhealthy and a heart killer." Fair enough. McDonald's Quarter Pounder, Arby's beef sandwich, and "anything from In-N-Out" also got a mention for being particularly overrated sandwiches.
Chick-fil-A's high ranking in our survey of overrated fast-food items might disappoint its many fans. A hand-breaded boneless breast of chicken served between two toasted, buttered buns just doesn't do it for everyone. But the chicken king's status in our survey brings to mind a lyric from a hip-hop king, Jay-Z. He had this to say in a Kanye West song from 2010: "I went from the favorite to the most hated / But would you rather be underpaid or overrated?" (via Genius). It's a rhetorical question, but we're guessing Chick-fil-A will take "overrated" all the way to the bank.