Survey Reveals The Foods That 1 In 4 People Never Get Tired Of Eating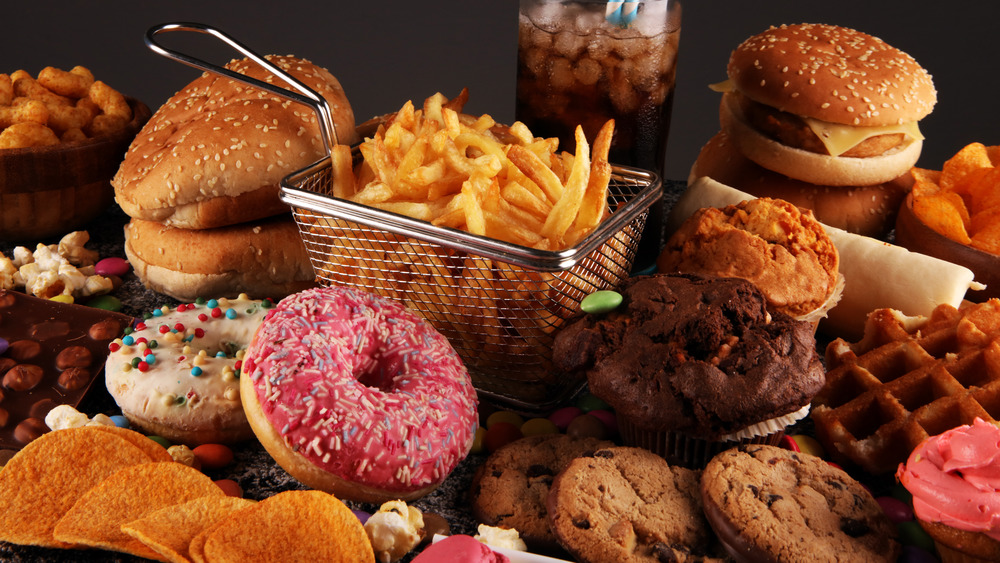 Shutterstock
Julia Child is something of an office hero around here. Because she loved butter as much as we do, because she was a tireless advocate of cake, and because she consistently feeds our egos. "People who love to eat are always the best people," Child once said, and published a book by the same name. This is something we keep reminding ourselves of after our countless and endless conversations about foods we could eat over and over, and over and over, and over and over again. Or, to quote Buzz Lightyear, "to infinity and beyond."
Recently, Mashed asked the rest of you to join our conversation. "What foods do you never get tired of eating?" we asked 555 U.S.-based respondents, who hungrily and eagerly answered. Props to cookies, mac n' cheese, cheese, popcorn, and chocolate, for each racking in between 5 and 10 percent of the vote. Steak, tacos, and salmon all get honorable mentions in our survey for being repeated more than once in the our "others" section. Three foods, however, shown brighter than all the rest.
The three foods we never getting tired of eating, per a Mashed survey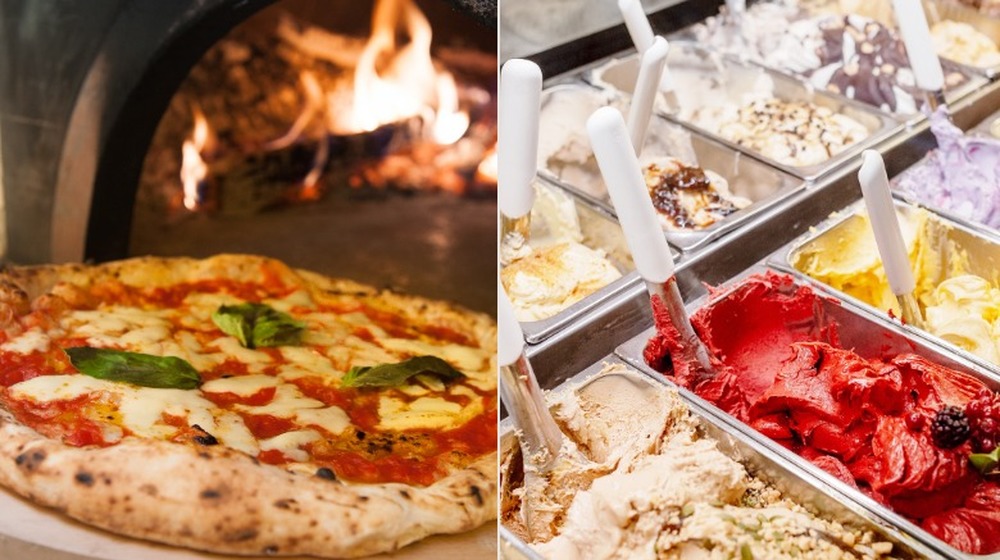 Third place in Mashed's "which food do you never get tired of eating" survey goes to bacon, with 10.73 percent of all votes. No arguments there. We, like Katy Perry, firmly believe that bacon is the "meat candy of this world" (via Hello!). Taking second place in the survey, with 19.46 percent of all votes, is ice cream. What kind of ice cream? Glad you asked. Not butter pecan, according to another, recent Mashed survey. Probably cookies n' cream. 
Finally, a little over one in four of our survey respondents, or 27.21 percent of all votes, swore to Mashed that they would never get tired of eating ... (drum roll, please) ... pizza. Because, you know, "when the moon hits your eyes like a big pizza pie, that's amore," or, if you prefer Jay-Z and Rihanna, "We heading to the top, if you coming, come on, I'm flying out to Pisa, just to get some pizza." Case closed.