Cyber Monday 2020: Where To Get Kitchen Freebies And Deals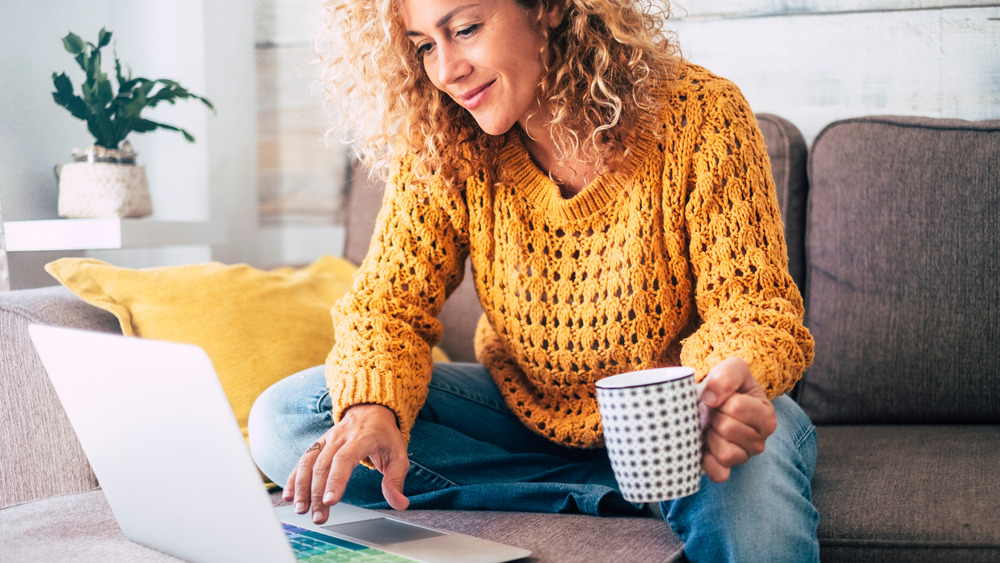 Shutterstock
It never fails that just after Thanksgiving we start to really get serious about shopping for gifts due to all the amazing Black Friday and Cyber Monday deals. This year, there are a ton of options to choose from when it comes to kitchen gadgets and tools thanks to a handful of websites. Whether there's an item of name brand cookware you've wanted for ages or your kitchen just needs a new set of knives, chances are you can find them on sale today.
The first website that you'll undoubtedly want to check is Amazon. The mega digital retailer has great deals on all kinds of items; however, those looking for good coffee makers will find brands like Nespresso and Keurig on sale (via TechRadar). 
Amazon is also offering kitchen deals on brands like Le Creuset (ranging from the signature Dutch ovens to the cast-iron griddle pans), so now is the perfect time to spring for any pricey Le Creuset products you've been dreaming of. You'll also find awesome deals on Hefty Boos Block wood cutting boards, Instant Pot Duo Evo Plus pressure cookers, SodaStream machines, and even GREYON Vacuum sealers. Whatever you're looking for on Amazon, look quickly and check back often. Sale items are bound to change thanks to the Lightning Deals appearing throughout the day (via Bon Appétit).
These kitchen stores are offering good deals this Cyber Monday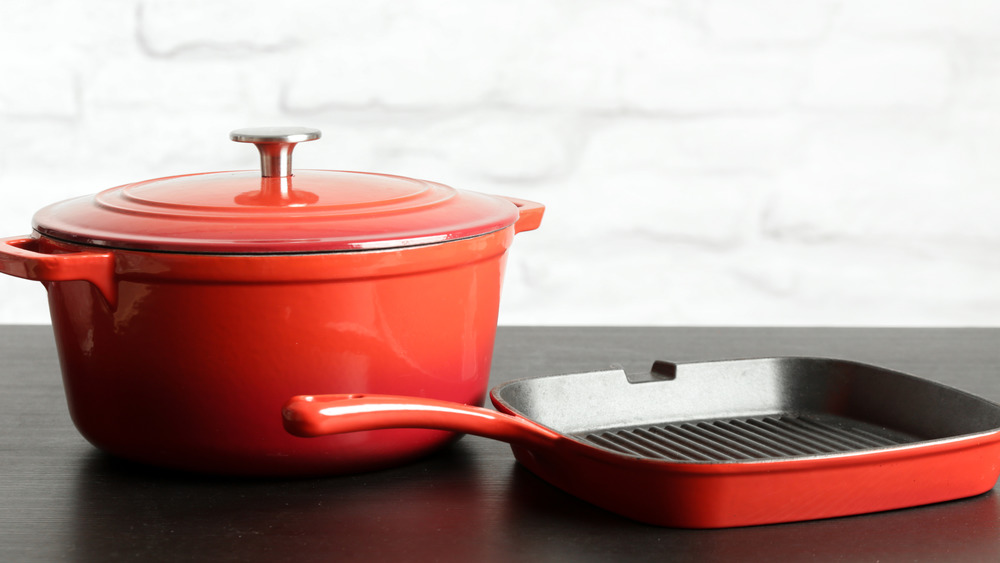 Shutterstock
If you prefer to shop elsewhere online, then you'll definitely want to turn to Food52 and Sur La Table for kitchen deals this Cyber Monday. Sur La Table is offering two sizes of Le Creuset's oval Dutch ovens on sale today. The store has also marked down other great kitchen items online like the Joule by Breville sous vide machine, Global knives, and the eight-quart Instant Pot Duo Evo Plus pressure cooker (via Bon Appétit).
While Le Creuset is a coveted, must-have kitchen item for many home cooks, Food52 is offering a sale on another popular brand, Staub. You can get a four-quart cast-iron cocotte for just $99. The website also has great deals on their Five Two brand cutting boards and washed cotton napkins. Whatever you decide you need from Food52's shop, just use the code GOFORIT to get 20 percent off of everything. You can also use the code BIGDAY to get another 10 percent off if you spend $400 or more. It's hard to go wrong with Food52, since their products are usually expertly crafted with functionality in mind. It's not often you find a cutting board that has a place for your phone built right in so you can easily refer to a recipe as you chop and dice away.
Top brands to keep an eye out for at a variety of retailers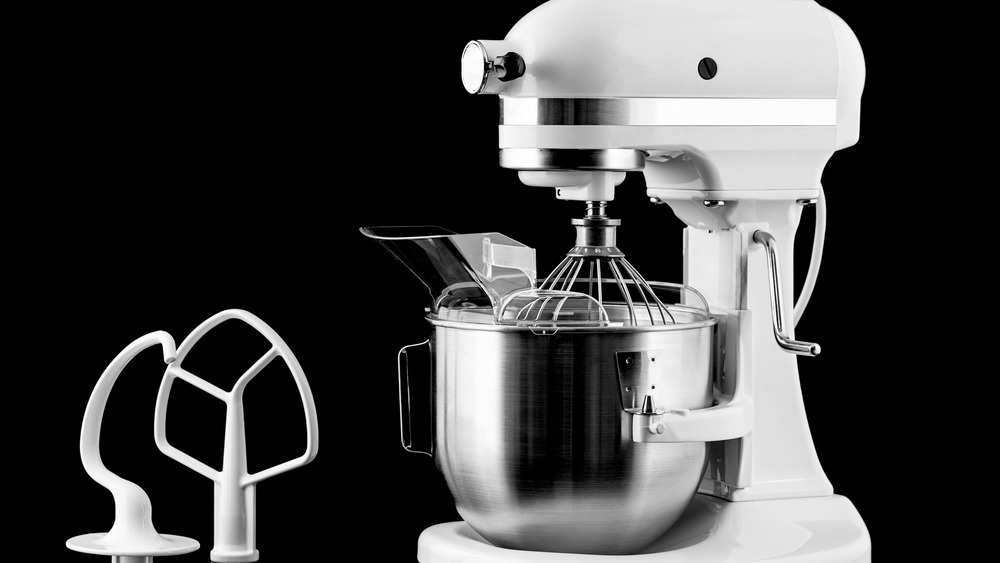 Shutterstock
KitchenAid is offering $100 off 5-quart stand mixers on their website and at Bed Bath & Beyond, according to Bon Appétit. The mini 3.5-quart tilt-head stand mixer is on sale also. Another brand offering big savings is Vitamix — you can get $100 off of the FoodCycler FC-50 on their website, as well as $100 off the Vitamix E310 Explorian Blender at Amazon, Sur La Table, and Best Buy.
Williams-Sonoma is selling the Cuisinart four-cup elemental food processor for about a third of its original price ($32 down from $90), making it a complete steal. You can also get a Chef'sChoice Pronto Pro Manual Knife Sharpener for about half off making it $37 instead of $70 (via Food and Wine).
Walmart, Target, Macy's, and other retailers are similarly offering a ton of great Cyber Monday deals on small appliances and kitchen tools, according to Good Morning America. Le Creuset products and Instant Pots are featured across a number of websites, so you might want to shop around a little before you buy to make sure you get the best price out there. So don't waste a second, and get shopping!