The Surprising Creamer Substitute You Should Use Around The Holidays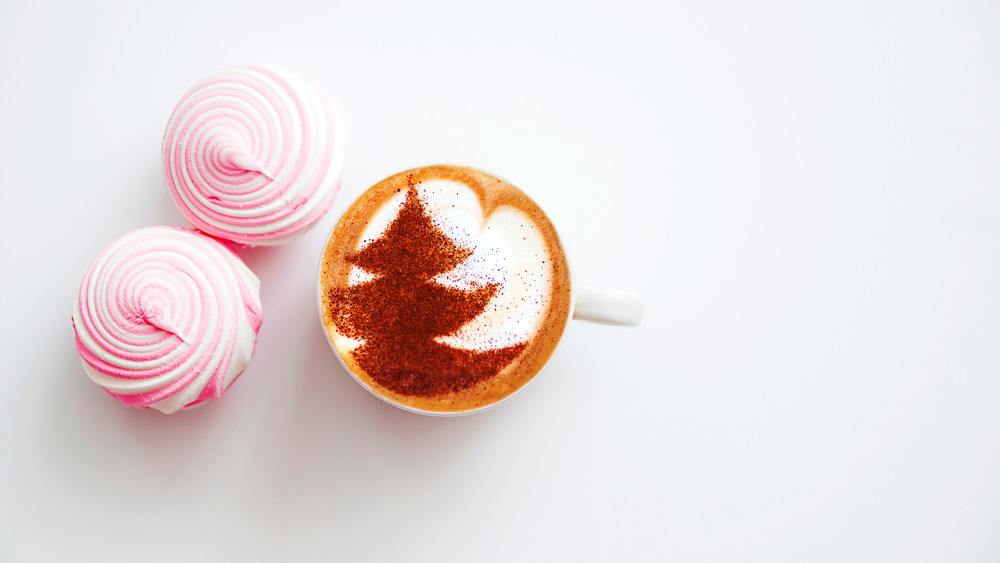 Shutterstock
Nothing says morning in the winter like a hot cup of freshly brewed coffee. According to e-importz, on average, coffee drinkers in the United States drink three cups of coffee a day. And our preference for how we take our coffee? While 35 percent of Americans like their coffee black, the other 65 percent need to add a little cream or sugar before they drink it down. We are with those 65 percenters. Sometimes your coffee does need a little something extra to increase the enjoyment of drinking it, especially during the holidays, when the flavors and the scents of the season are calling to us. 
That's why we love the seasonal eggnog creamer Delish is showing us how to whip up. This DIY creamer will really up your coffee game, and it doesn't even require any eggs to make it. It not only sounds yummy to add to your morning Joe, it will put you into the holiday spirit while you get that needed jolt to finish up online gift shopping, running last minute errands, or decorating your home for your loved ones. Not to mention, it might be the perfect, festive, and dare we say, impressive creamer to add to your at-home coffee and holiday dessert bar.
How to make your DIY eggnog creamer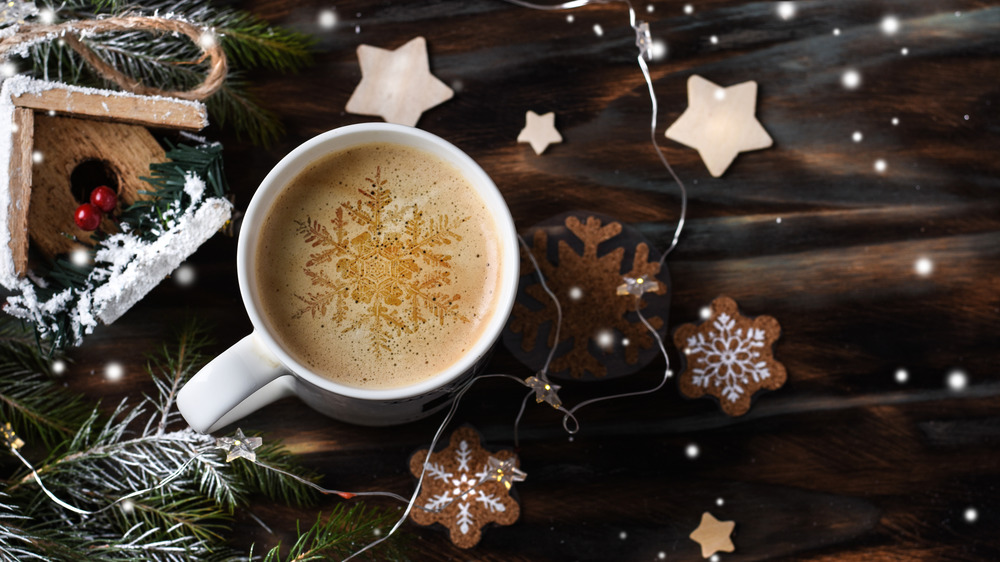 Shutterstock
You will need to break out the blender to make this eggnog creamer, but before you do, check your pantry to ensure you have the following on hand: SPLENDA Naturals Stevia Sweetener, powdered milk, buttermilk powder, nutmeg, butter, vanilla, half and half, and some hot water. Once you have all of your ingredients ready to go, Delish says you need to place the first four in your blender and blend it into a fine powder. Then pour your hot water, melted butter, and vanilla extract into the blender containing your powdery mixture and mix it all together until the powder is no longer visible.
At this point, you will need to find your strainer and an airtight container. Pour the mixture from the blender through your strainer into your airtight container and mix in the half-and-half. Voilà! You are ready to add to your coffee or even your favorite tea, and anything you don't use can be stored in the refrigerator. (You can find the full recipe on the Delish website.)
Gal on a Mission also offers up a recipe for DIY eggnog creamer that has us excited, and it only requires four ingredients to make: sweetened condensed milk, half-and-half, ground nutmeg, and dark rum or rum extract. Simply shake up all the ingredients in a mason jar and you are coffee ready. Easy peasy. This version will last up to seven days in the refrigerator.