National Cookie Day 2020: Where To Get The Best Freebies And Deals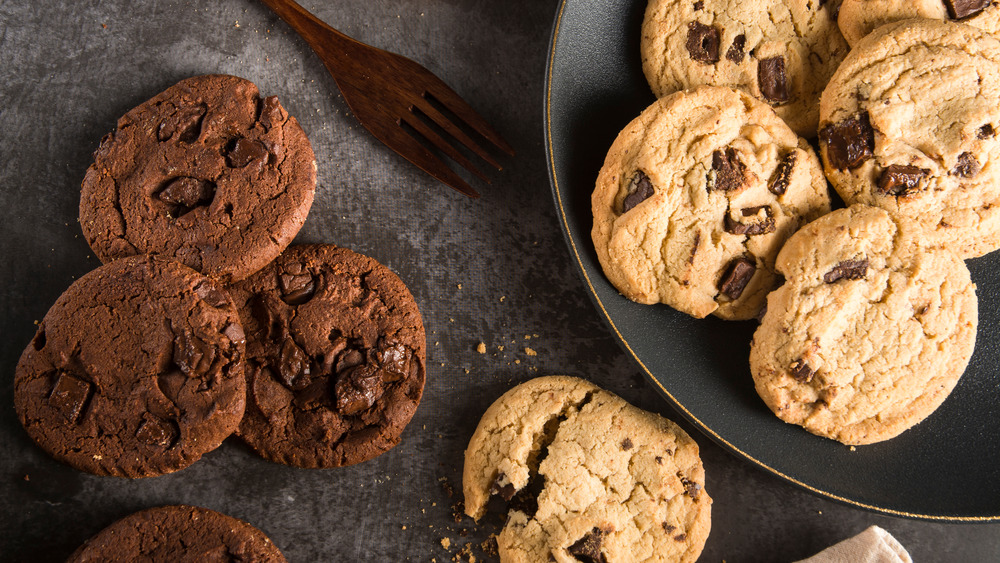 Shutterstock
If there was ever a year when everyone could use a cookie, it's got to be 2020. Fortunately, National Cookie Day is right around the corner on Friday, December 4th. And better yet, there are tons of ways you can celebrate. Whether you want to make your own cookies or simply enjoy one, there are a bunch of good deals and kits out there to mark the occasion with.
While you can always gather your ingredients and bake tons of delicious cookies like White Chocolate Peanut Butter 'Cookies and Cream' gluten-free cookies with Justin's, sometimes it's easier to have everything in one box ready to go. One such boxed kit comes from Pillsbury Baking.
The beloved brand of home cooks has just released new Funfetti Cookie Kits that come with everything you need to create your own unique cookies at home. The first kit is a Christmas tree cookie kit that includes three festive cookie cutters in addition to all of the cookie mix, sprinkles, frosting bags, and even two Pillsbury Doughboy baker hats you'll need. Plus, it's around $8 for the whole thing, so it's a great deal. The other Holiday Funfetti sandwich cookie kit is also around $8 and also includes the cookie mix, a frosting bag, sprinkles, and baker hats (via Best Products).
Look for these brand deals on cookies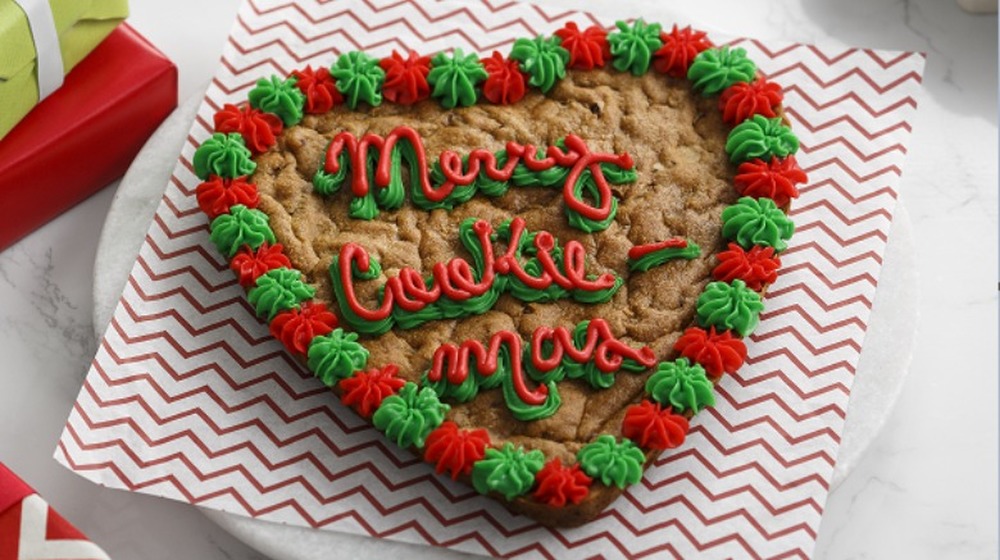 Mrs. Fields
There are a few brands to keep in mind, and Pepperidge Farm, which is delivering a holiday cookie kit right to your door for free, is one of them. The cookie kits are kind of like charcuterie boards, but cookies. Each one includes five classic Pepperidge Farm cookies: Mint Brussels, Double Milk Chocolate Milano, Chessmen, Snowball, and Candy Cane Milano cookies. It's definitely a cookie platter you don't want to miss. Sign-ups for the free cookie platter for the free cookie platter begin at 8 a.m. December 4 and are first-come, first-served (via Travel + Leisure).
Mrs. Fields is celebrating with discounts on orders. The cookie company is offering Holiday Gram Cookie Cakes, which are nine inches in diameter and slathered in icing. Treat yourself or send one to a friend through December 6th to get 40 percent off. Mrs. Fields is also offering 25 percent off of orders through the end of December (via The Smart Wallet).
Nestle Toll House also has your back this year should your cookies run into some trouble during the baking process. The brand is giving away cookie dough through National Cookie Day for people who've experienced major baking fails. Just tweet @NestleTollHouse the story of your failed bakes with the hashtags #TollHouseRescue and #Sweepstakes to potentially win some backup cookie dough to keep in the fridge.
Lastly, Cheryl's Cookies will have their National Cookie Day Sampler Box on sale for $9.99 with free delivery between December 4 and 6 (via Bakery and Snacks). Plus, the assortment of six cookie flavors comes with a $10 reward card to use toward your next purchase.
Check out these cookie chains on National Cookie Day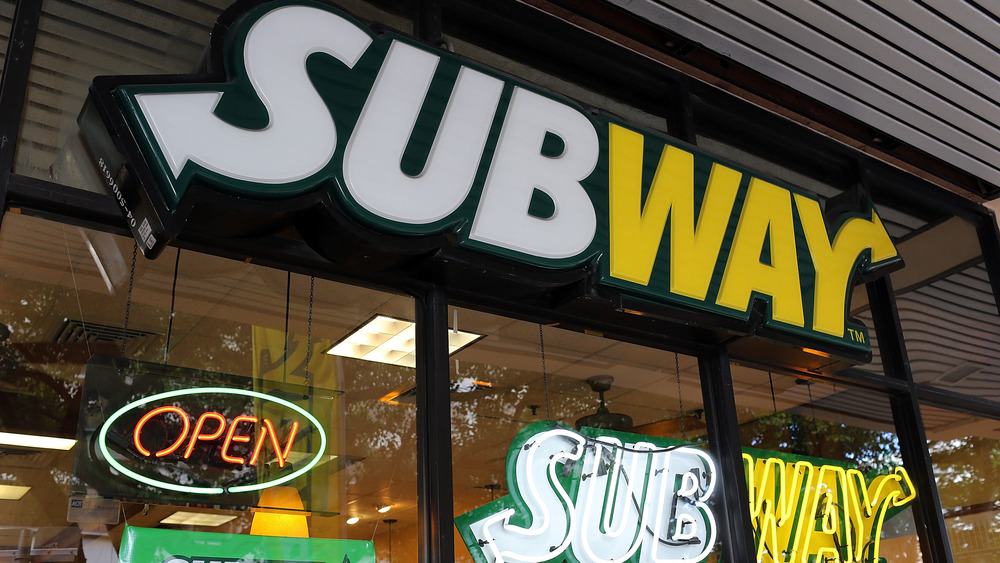 Joe Raedle/Getty Images
Insomnia Cookies is offering a free cookie on online orders using the code "INSOMNIACS." Customers can also get 25 percent off when they use the code "SENDCOOKIE25" through December 7th. If you can't wait to order some cookies, then stop by a chain to pick up a fresh one instead.
Great American Cookies customers will get a free cookie, no purchase necessary on National Cookie Day. Just pick up a coupon through their app. Crumbl Cookies is giving away free chocolate chip cookies to those who stop by as well as 20 percent off of a four-cookie box. Those who say they're at Penn Station East Coast Subs for the free cookie bites will also get a free treat.
Subway is doing Gift-a-Cookie which is a promotion that allows you to give a cookie to someone for $1, three for $2, or a dozen for $8. Though the cookies aren't free, it's a great way to pay it forward. Jack in the Box is giving away free Oreo milkshakes to those who spend a minimum of $15 on Grubhub delivery. Finally, BJ's Brewhouse will be giving away free pizookies to those who join the rewards program. Even if you don't sign up on National Cookie Day, you can still get a free pizookie when you do (via Fast Food Menu Prices).
So enjoy a cookie wherever you are. There are surely plenty of other local deals depending on where you live.