Here's Everything You Need To Know About M&M's Crispy New Holiday Flavor
Leaving a glass of milk and cookies out for Santa has a long history. According to NPR, the tradition dates back to at least the 1870s, when Victorian hospitality culture required leaving something out for visitors, like Santa, to eat. Fast-forward to 2020, and while we still set out cookies and milk out for St. Nick, the goodies have expanded to include reindeer treats, hay, water, and even a pint of beer (via Insider). Thanks to M&M's, we have a chance to expand the tradition by replacing the classic cookies with the newly released Sugar Cookie M&M's.
According to a statement sent to Mashed, brand-new Sugar Cookie M&M's, featuring a white chocolate, sugar cookie-flavored shell with a crispy center, can now get picked up at your local grocery store and at MMS.com. The candies come in a fitting color scheme of red, green, and white, spreading some extra holiday cheer this holiday season, and they're the perfect stocking stuffer (via Taste of Home). If the new flavor can't get you excited, the price tag and size of each bag can definitely get you motivated to snag a bag of these treats.
The perfect candy for the holidays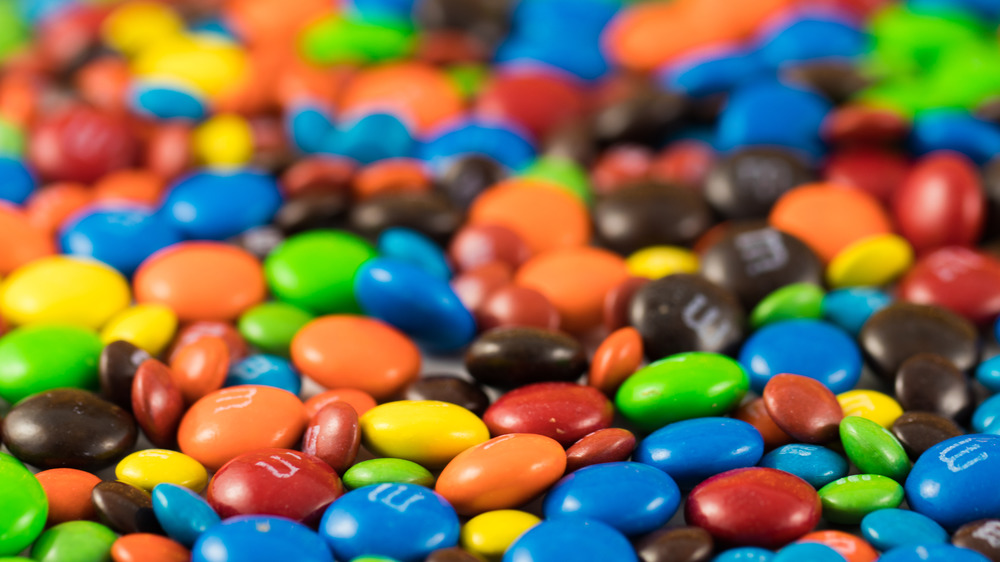 Shutterstock
According to Taste of Home, you can pick up a 3.22-ounce "share size" bag of the new candies for $1.89, while a 7-ounce bag from Walmart sets you back $2.88. If you want to test your luck and try to score a bag for free, M&M's also has you covered. According to the statement, M&M's plans to randomly select five fans who share a message with the hashtag #BiteSizedHolidayWishes at MMS.com to win $500 and a holiday-themed M&M'S gift (including Sugar Cookie M&M'S). If that can't get you excited, M&M'S also intends to randomly select messages with the hashtag #BiteSizedHolidayWishes to display on its Times Square jumbotron in New York City.
These holiday candies come at the perfect time. "Both the flavor and texture of the new M&M'S Sugar Cookie evoke the warmth and nostalgia associated with homemade holiday cookies," said Tanya Berman, Mars Wrigley's head of seasonal marketing, via the statement. "We know our fans will love the taste of holiday magic M&M'S Sugar Cookie brings and we look forward with excitement to see all of the bite-sized holiday wishes our fans have to share."