Cheese Fans Won't Want To Miss This Whole Foods Holiday Sale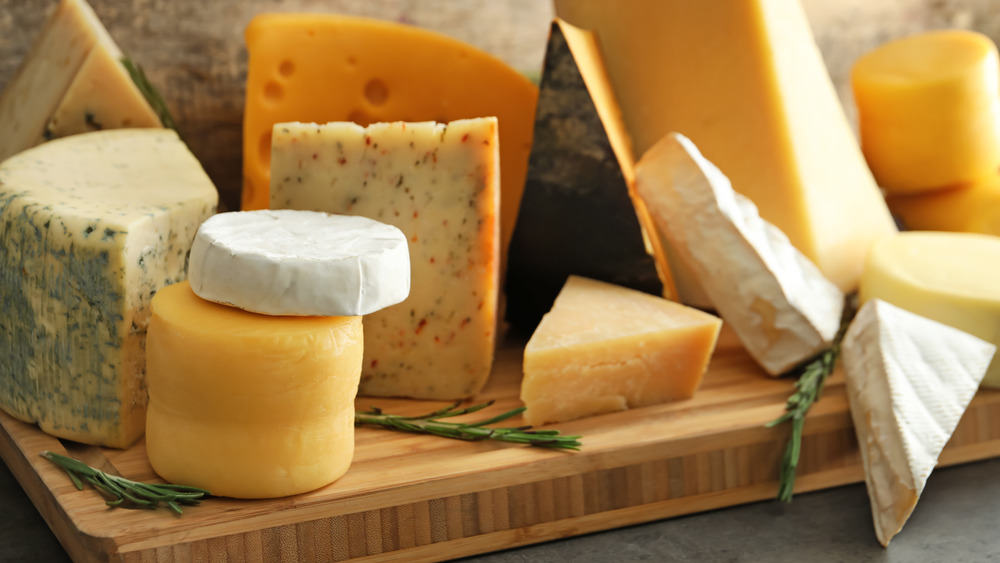 Shutterstock
Pop quiz: what's the most stolen food in the world? Yup, cheese — obviously because it's delicious but also because it's outrageously expensive. If we could, we'd be eating Swiss Gruyeres, Italian pecorinos, Greek fetas, English cheddars, Indian paneers, and French roqueforts for breakfast, lunch, dinner, and everything in between. Not all of us, however, can live it up like it's The Great Gatsby. The likes of Cameron Diaz, Kim Kardashian, Chrissy Teigen, and Taylor Swift may be able to indulge in their love of cheese to their hearts' desires (via US Magazine). They could even, no doubt, afford a piece of French chef Benoit Bruel's record-breaking 257-cheese pizza. We, however, have to content ourselves with once-in-a-whiles and, of course, with Whole Foods' annual 12 Days of Cheese Sale 
This is maybe the single holiday deal we're not ashamed to be excited about. Because each day between December 12 and December 23, 2020, one of our favorite Whole Foods cheese offerings will officially be half off.
Which cheeses are part of Whole Food's 12 Days of Cheese sale?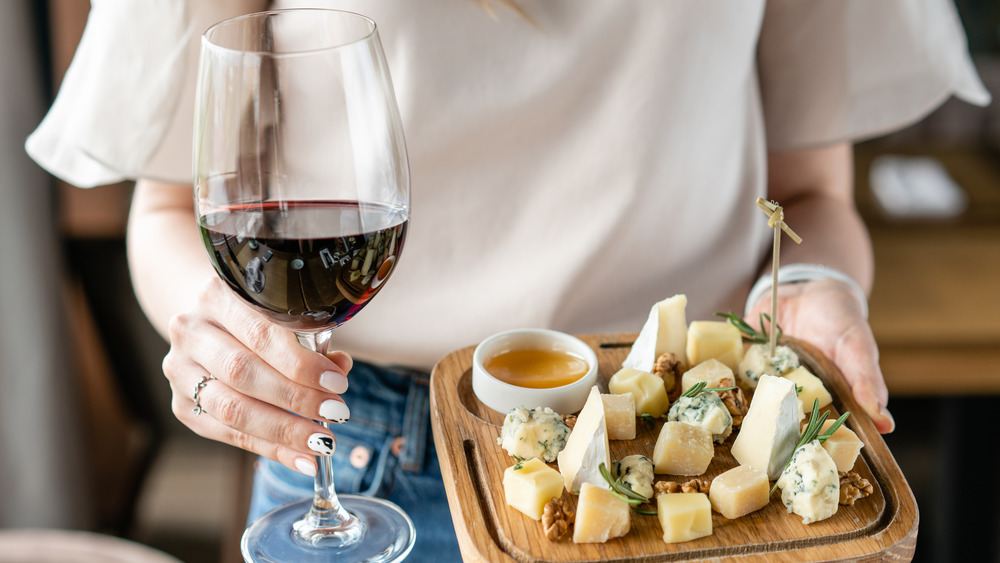 Shutterstock
Mark your calendars. According to Food and Wine, this year's lineup of Whole Food's 12 Days of Cheese sale includes Klare Melk Truffle Gouda (December 12), Uplands Cheese Company Pleasant Ridge Reserve (December 13), Mitica Cordobes (December 14), Cowgirl Creamery Organic Hop Along (December 15), Caseificio dell'Alta Langa La Tur (December 16), Sweet Grass Dairy Thomasville Tomme (December 17), MonS Gabietou (December 18), The Cellars at Jasper Hill Farm Harbison, Prosecco Washed (December 19), Emmi Kaltbach Cave-Aged Le Gruyère (December 20), Cypress Grove Humboldt Fog (December 21), Neal's Yard Dairy Sparkenhoe Red Leicester (December 22), and Rogue Creamery Organic Enraptured Blanc (December 23).
While we could write a book about all 12 of these cheeses, there are three that we've been spending all daydreaming about. December 19th's, prosecco-washed offering, The Cellars at Jasper Hill Farm Harbison, for example, describes itself as "woodsy and sweet with balanced tones of mustard." "It sounds fancy and perfect," says The Kitchn. We say hallelujah. And then there's December 14th's Mitica Cordobes, a Merino sheep cheese that tastes like waking up every morning in Barcelona, Spain. And finally, we'll be lining up for December 21st's Cypress Grove Humboldt Fog, a goat's milk cheese addictive enough to make you want to plan a heist.