The Festive Edition Of This Mini Jelly Belly Game Makes A Perfect Stocking Stuffer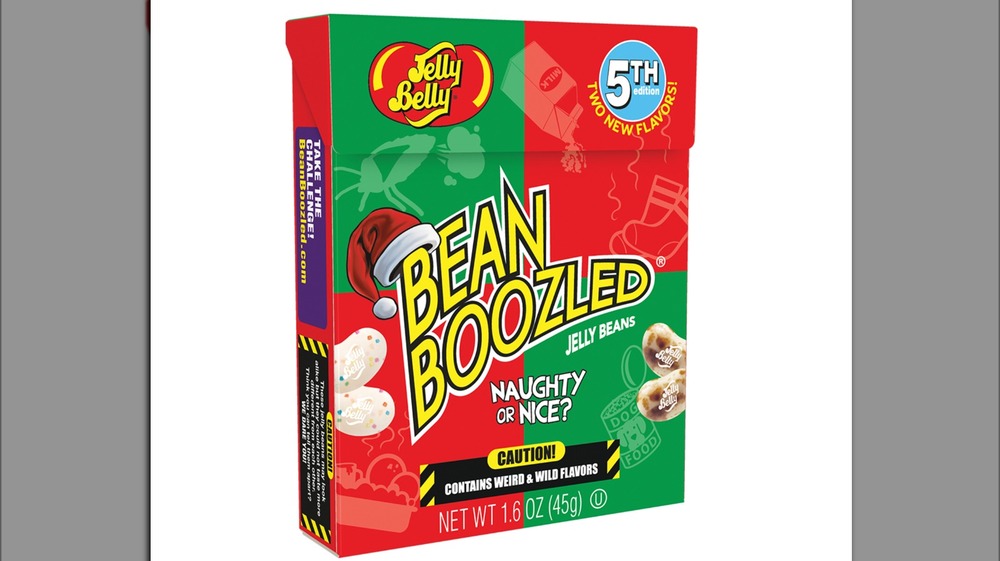 Jelly Belly
We may receive a commission on purchases made from links.
You know when you reach for buttered popcorn, but you end up eating a rotten egg instead? Probably not, but if for some strange and unfortunate reason you are familiar with this experience, you probably haven't looked at popcorn the same way since.
Jelly Belly, it seems, is willing to risk traumatizing its customers in this way, with a game it hopes you pick up while shopping for stocking stuffers this holiday. The candy maker came up with Russian roulette with jelly beans, in a game called BeanBoozled. This time of year, the game comes in a "Naughty or Nice?" edition, available on the Jelly Belly website or at Amazon.
What you might call the "deluxe" version of the game includes a spinner and 3.5 ounces of Jelly Bellys that come in 10 pairs of flavors. Each pair includes a yummy flavor and an evil twin from Jelly Belly's infamous line of nasty flavors. Is that white jelly bean with the multicolored sprinkles Birthday Cake-flavored, or is it Dirty Dishwater? The speckled blue, red, and yellow Jelly Bellys represent either Tutti-Fruitti or splotches of whatever is growing on your stinky socks. Is the dark brown one Rich Chocolate Pudding or Canned Dog Food? A yellow bean that's spotted red is either Strawberry Banana Smoothie or Dead Fish. (We're guessing this Jelly Belly is not intended to remind anyone of dining on sashimi in the Ginza district.)
The Jelly Belly game is perfect for those who like to prank their family on Christmas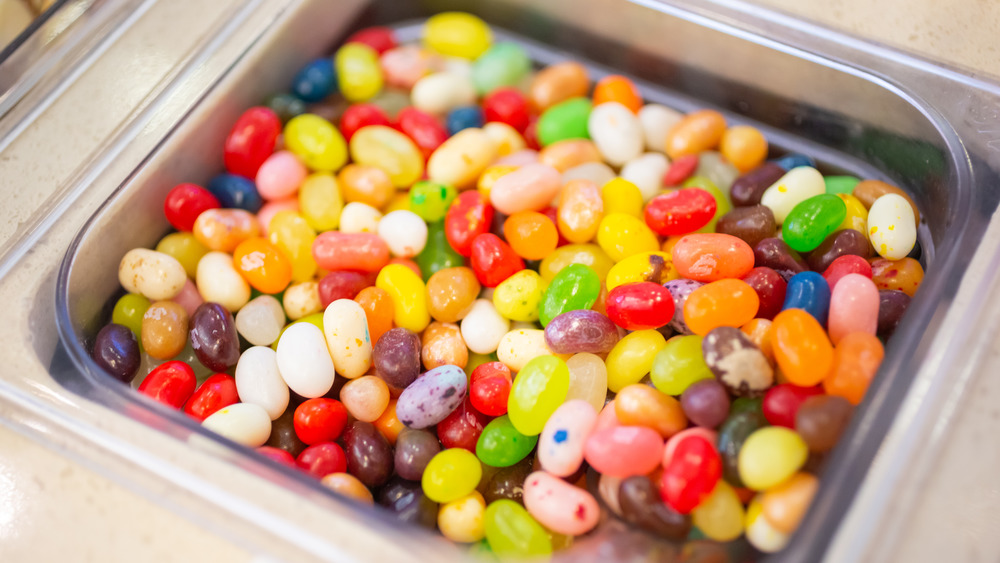 Shutterstock
Spin the BeanBoozled spinner, and it tells you which type of Jelly Belly to eat. If you grab a Stink Bug or a Spoiled Milk, you've been BeanBoozled – and ruined your appetite for Christmas dinner. BeanBoozled: Naughty or Nice? also comes without the spinner – just purchase a box of BeanBoozled jelly beans. The small, 1.6-ounce box is discounted right now at $2.12 and is the perfect size to stuff in a stocking. Download the free BeanBoozled app, and you don't need a spinner.
Several of the reviews posted on the Jelly Belly website recommend BeanBoozled for Christmas. One reviewer said her seven-year-old cousin loved the weird jelly beans. A reviewer named Katrina said her favorite flavor was Stink Bug, and she was looking forward to fooling people at Christmas – which makes you wonder what other traditions Katrina's family might have during the season of alleged giving and joy.
Jelly Belly applies serious science to create all those horrible flavors. Lab technicians analyze the vapors coming off actual gross things, such as stinky socks (via Mental Floss). One exception is the vomit flavor, which was born from a failed attempt to get the cheese right in what would have been a legitimate pizza-flavored Jelly Belly. Anyhow, if you have a seven-year-old cousin or the sense of humor of one, then BeanBoozled might just be the right stocking stuffer for you.