The Untold Truth Of Julien Solomita
YouTube sensation and vlogger Julien Solomita is a big deal. The star has over 2.5 million subscribers on YouTube and is known for experimenting with food. What helps Solomita stand out as a vlogger in a highly competitive landscape is the fact that he's vegan and also gluten-free. When a follower on Twitter asked him in 2014 about his decision to avoid gluten, he wrote, "I've been gluten-free seven years since I was diagnosed with celiac disease." Despite his dietary restrictions, Solomita's recipes are quite innovative and popular enough for him to come up with his cooking series, Aries Kitchen. 
Solomita's YouTube content includes gems like making cheeseburger sushi, attempting to deep-fry ice cream, and even coming up with deep-dish homemade pizza. His skills as a home cook, especially his ability to quickly find solutions to pesky cooking problems, have earned the appreciation of viewers. As a fan wrote on Reddit, "Being a gluten-free vegan can't be easy when it comes to recipes, but as someone who gets very frustrated when things don't go according to plan, the way he can just find a solution when the crust doesn't form or a find a substitution for certain ingredients is really inspiring."
Solomita shines with another YouTube star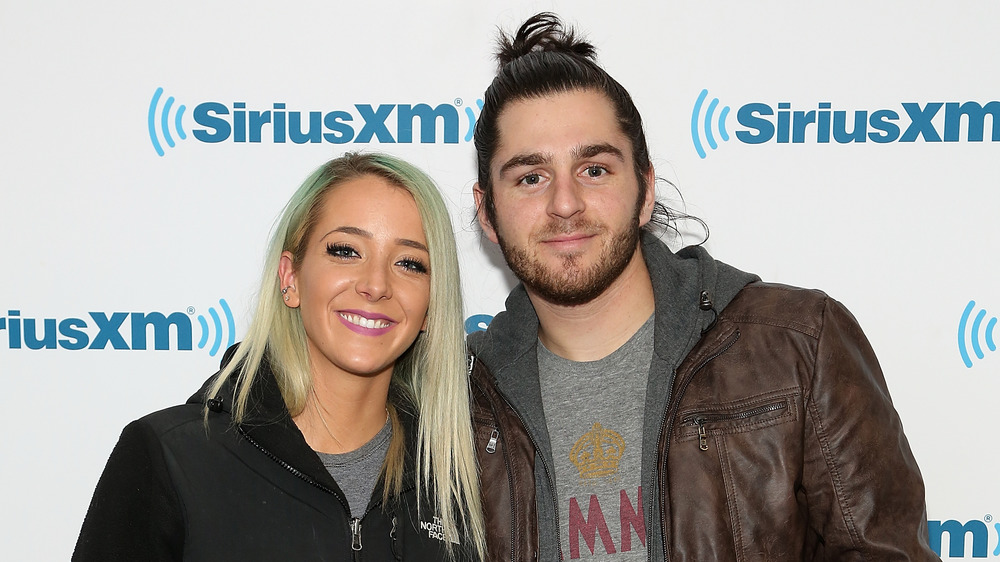 Monica Schipper/Getty Images
Solomita is from California and is also into sports. He played baseball for Chapman University in 2010 but an unfortunate injury brought an end to his affair with sports (via Distractify). While still in college, he met longtime girlfriend Jenna "Marbles" Mourey, who is also a YouTube star. Sharing the limelight, the pair have created a lot of content together on platforms like YouTube, Instagram, and Twitch, including cooking videos where they indulge in banter and share their recipes with fans. 
They hit a roadblock in August when they decided to end their podcast after working on it for six years (via Insider). Additionally, Mourey completely stepped away from social media in June to focus on her mental health after she was called out for old videos deemed offensive in light of the Black Lives Matter Movement (via Vulture).
Meanwhile, Solomita has continued to make content on his social media channels. His cooking videos are adored by fans looking for inspiration to spruce up their cooking. In fact, one blogger found his cooking videos to be surprisingly relaxing. She explained, "Using his (Solomita's) superior editing skills and aesthetic camera angles, watching him make homemade Lay's potato chips or a giant Aries cookie, is one of my main ways to relax nowadays."