The Classic Christmas Decoration Rachael Ray Is Skipping This Year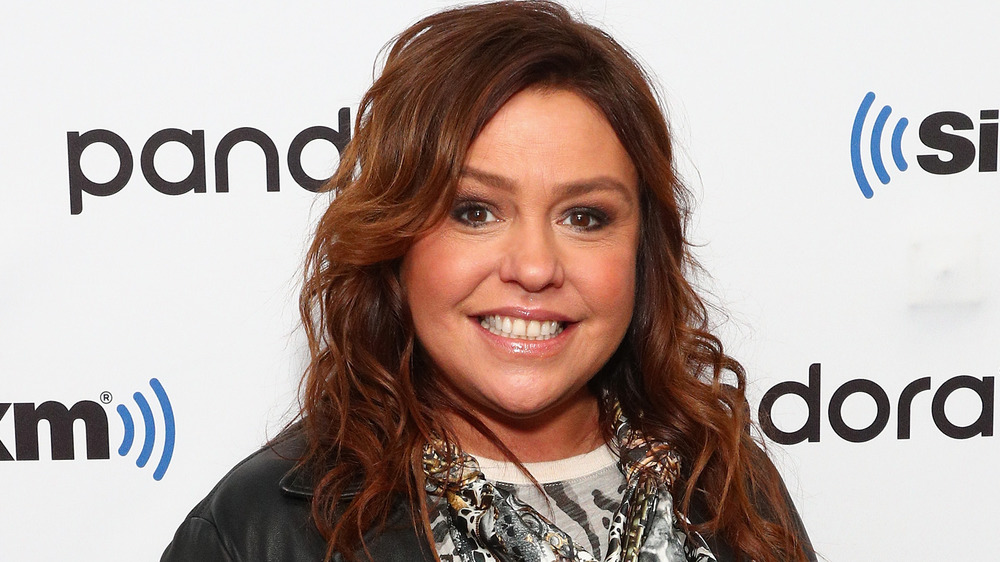 Astrid Stawiarz/Getty Images
Rachael Ray is known for her fun personality and incredible cooking skills. However, this year has been an unusually difficult one for her. Ray lost her beloved dog of 15 years and then lost her home in a fire, according to People. The cooking host is currently living in her guest home with her husband but said, despite everything, she's still thankful for her life.
"I'm grateful for the opportunity to rebuild," Ray explained to People. "I'm grateful I had a place to stay when my world caught fire, where I could take sanctuary, and that I learned, in a way I hadn't really understood before, the difference between a house and a home."
She also revealed that her Christmas decorations will look a little different this year, with everything that's been going on. The famous cook said she won't be able to put her typical nine Christmas trees up this year or her ornaments she's collected over decades. However, she still showed she was in the festive spirit on her show, per Apartment Therapy.
Rachael Ray is going without a traditional Christmas tree this year
While giving fans a glimpse of her holiday decorations, Rachael Ray admitted she will not have a classic Christmas tree this year, as reported by Apartment Therapy. "Here's a little holiday tour of what we did this very weird year to try and make it a little more festive around here," Ray explained to the camera. "Instead of trees, we did garlands. I wanted partridges and della Robbia [wreaths]. And the garlands go all the way around the doors."
Ray explained her holiday vibe this year is all about renewal. She showed falling snowballs hanging from her ceiling and plants interspersed on her table. The celebrity chef also gave viewers a glimpse of her porch that's filled with beautiful twinkling lights. Ray also revealed one little tree that was put up. She put little white birds on its branches and said she wanted it to look like a cypress tree from Italy, where she got married.
Ray admitted she knows it's not a lot of decorations, but they make her feel more at home and grateful for her family and friends. She added, "I don't know where I'd be without friends and a community and people so dear to me that helped me bring Christmas to life even when you're not at home."