Aldi Shoppers Are Raving About These Festive Gingerbread Men
If you haven't visited your local Aldi lately, you might be missing out on some seriously great Christmas food and gift deals. The budget-friendly grocery store has tons of great holiday items that should be showing up in stores this week or the next couple (between Dec. 9 and 22), according to their Weekly Finds advertisements on the Aldi website. The store is advertising cute holiday tablecloth and napkin sets for $10, a surprisingly beautiful wooden serving board for $10, and even a hot sauce gift set for $5. But, there's one holiday item that fans are raving about, and it has everything to do with a beloved holiday cookie.
On Dec. 9, the Instagram user @aldifavoritefinds posted a photo of several Aldi holiday sweets. The post included chocolate and vanilla green-frosted cupcakes, red velvet cupcakes, and soft iced sugar cookies. But, the one sweet treat that everyone is buzzing about are the gingerbread man cookies.
Here's what people are saying about the festive gingerbread men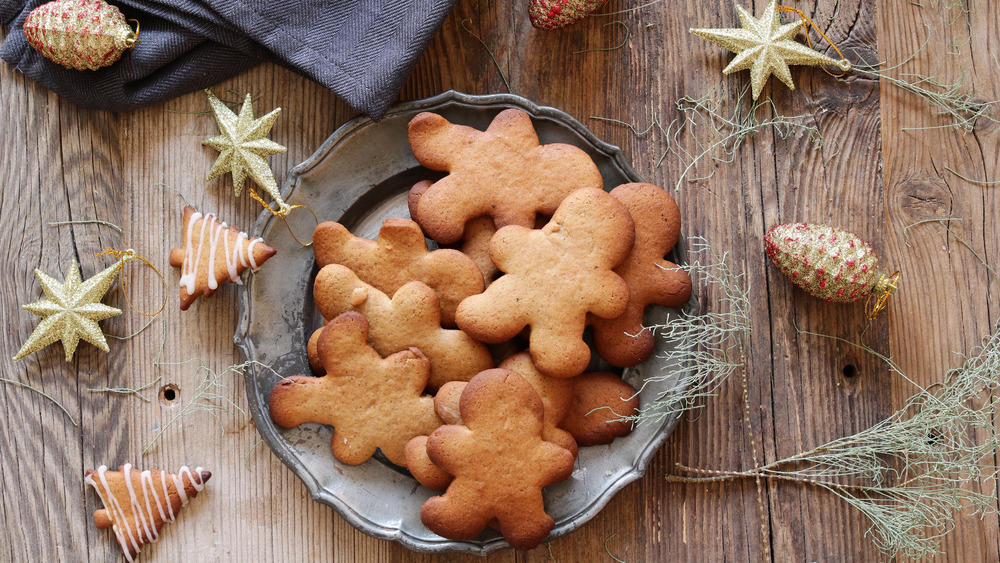 Shutterstock
When @aldifavoritefinds posted the photo of the Bake Shop Gingerbread Man Cookies, they included a caption that read, "Nothing says Christmas like stuffing your face with tasty treats all season long! Swipe the photos to see a few baked goods that will be around Aldi for a few weeks. Which ones will you be buying for Christmas parties or for yourself?" And people responded quickly. A couple of people chimed in voicing that the cupcakes were to die for. Another person added that the cinnamon bread is amazing. Others were happy there is a nut-free option.
The gingerbread men drew the most attention, though. At $2.99 for a 10-ounce box, it's understandable too. One commenter said, "Let me tell you those little gingerbread men cookies are delicious!!! I love them. My store was out today." Another person said, "I had four of the gingerbread men for breakfast," followed by a shocked or embarrassed-looking emoji.
So, it sounds pretty safe to say these cookies must be pretty delicious. Keep an eye out for them at your local Aldi and pick up a box to try when you see them.