Why You Should Steer Clear Of Corned Beef Hash At Restaurants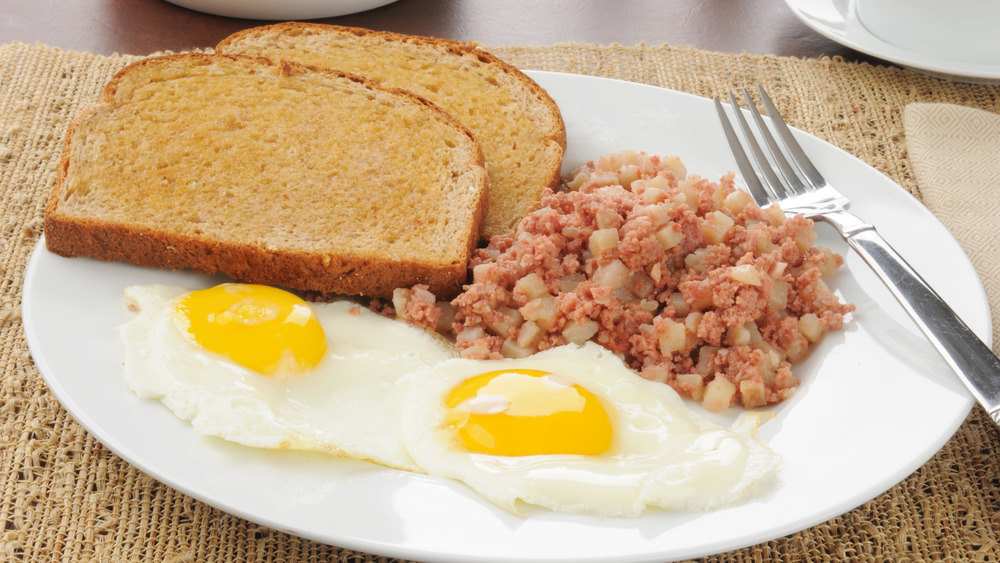 Shutterstock
Breakfast might be the most important meal of the day, but to some of us, it's also the most delicious. Going out to eat in the morning provides you with tons of mouthwatering main courses to get your day started off right, from cheesy omelettes to indulgent Belgian waffles to pancakes dripping in sugary sweet syrup. Then there's the bevy of side dishes to choose from: buttery toast, sizzling sausage patties, and the fan-favorite corned beef hash.
Corned beef hash is on the menu at almost any diner or breakfast establishment (looking at you, Cracker Barrel). The savory dish typically consists of chopped corned beef, diced onions and potatoes, and fried onions, and is sometimes served with poached eggs on top. However, while it tends to be a popular side item at restaurants for breakfast and brunch, it's surprisingly one of the things that chefs say you should never order when you go out to eat. Here's why.
There are plenty of better options worth ordering compared to corned beef hash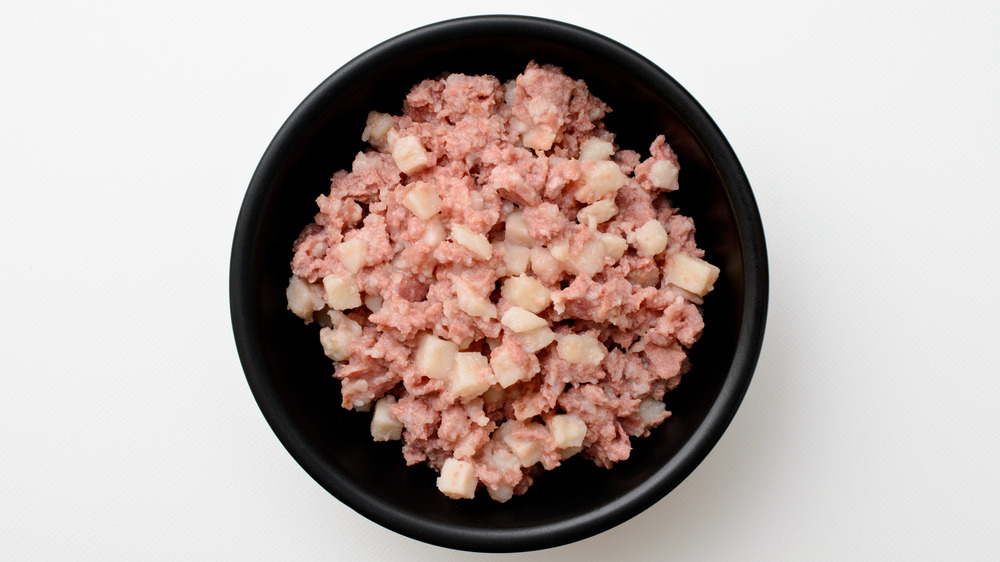 Shutterstock
You might find corned beef hash on plenty of tables at your local brunch joint, but professional chefs aren't sure why. Executive chef and co-owner of New York's Graffiti Earth Jehangir Mehta Salon, "I don't see why you would choose it for brunch ... there are plenty of delicious other options." He added that while he has never eaten the meaty mixture himself, he knows that it was born during the World War I era of rations and that people ate it solely out of necessity. I.e. if you don't have to eat it, why would you?
Not only that, but you might be overpaying if you order corned beef hash, depending on the serving size. All of the ingredients in the dish are fairly cheap so you're likely paying a much higher price than if you made it yourself at home.