These Are The Best Wines To Use For Mulled Wine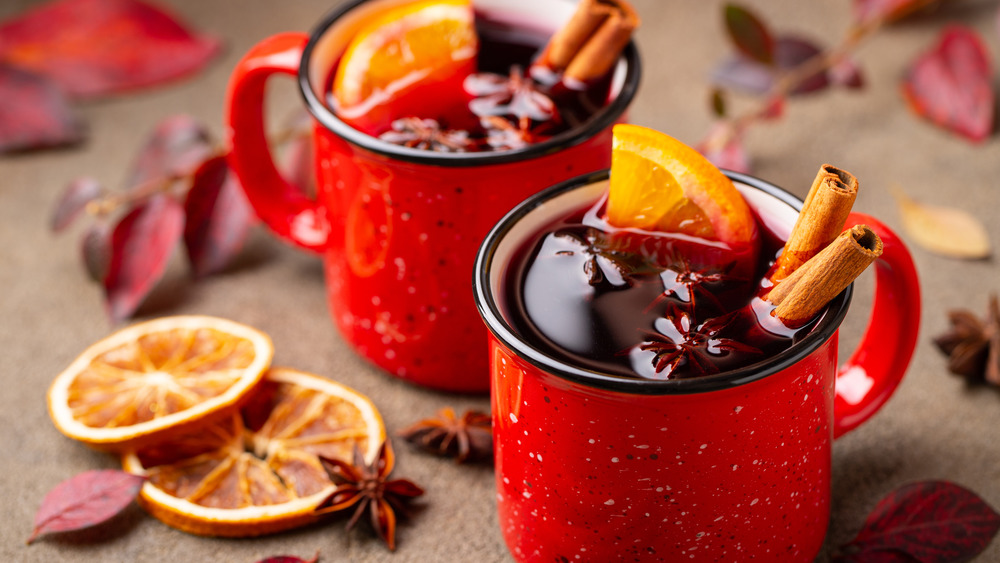 Shutterstock
Mulled wine, which is also known as spiced wine, hot wine, and even vin chaud, is one of the coziest parts of the holiday and winter season. Just like other spice-heavy treats like cinnamon rolls, spiced cake, or baked apples, mulled wine spread those same deliciously warm and cozy aromatics throughout your home. Not to mention, it is a pretty amazing alternative to spiked hot chocolate when you're looking for a boozy and cozy drink to warm you up. 
For those who haven't had mulled wine but want to try it at home, the spiced drink is typically made with red wine that's heated with some combination of spices. Other ingredients like apple cider, citrus, and even a dash of brandy are sometimes added too — just to make it sound even more enticing. What you end up with is a round, fruity red wine mixed with a well-spiced batch of apple cider for a delicious beverage (via Well Plated).
Use these wines for your mulled wines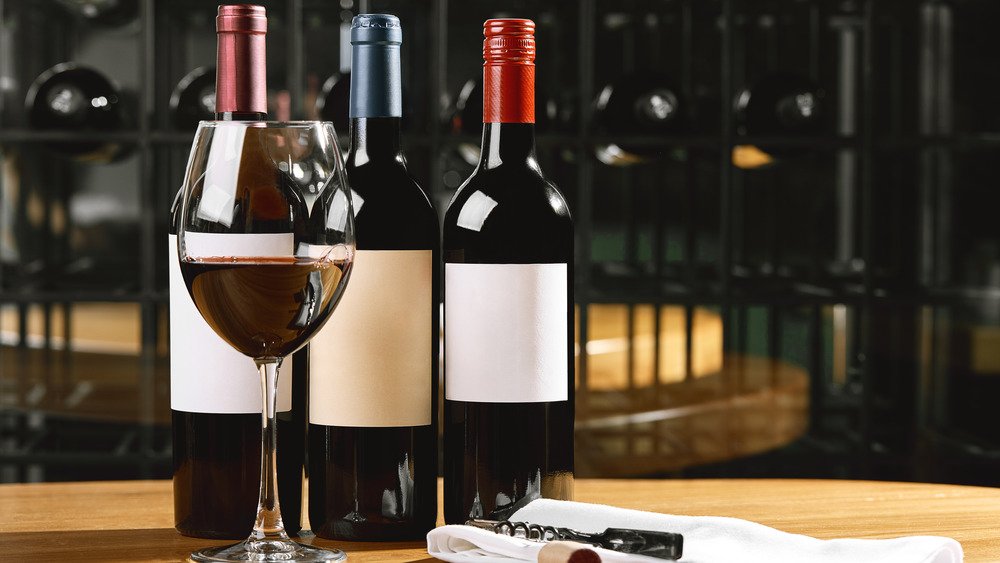 Shutterstock
But one question people tend to have when making mulled wine at home is which bottle of red wine to use. There are a ton of varietals to choose from, of course. Fortunately, the answer is pretty straight forward. Since there are other ingredients in mulled wine that make it sweet, you should look to use a dry red wine that's still rich with fruity flavors. If you can, try to use a red wine that isn't oaked, too, since wine aged in oak adds sweet, vanilla notes to the wine (via Good Housekeeping).
Wines that are young, big, and bold with tons of fruity flavors are perfect. So, think along the lines of Italian reds, wines from the south of France, and New World Merlots and Shiraz or Syrah. Cabernet sauvignon is another good pick. Keep in mind that you don't need to spend a ton on the wine since it will be mixed in with other ingredients. Mid-range is as high as you should go, and if you're making mulled wine for a crowd, you might even go with a box of wine, according to Good Housekeeping.