Everyday Chocolate Cake Recipe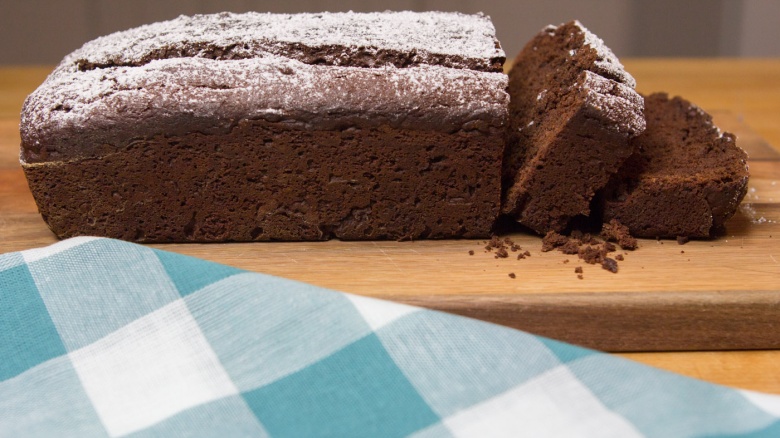 Prep time: 10 minutes. Cook time: 1 hour. Servings: 8.
Having once upon a time worked as a professional baker in New York City, I am of the belief that cake is appropriate on any day and at any time. Just for special occasions? Nah! Tuesday afternoon is a perfect opportunity to enjoy a slice of lemon cake with a cuppa pick-me-up coffee. Thursday morning at 7 seems like an ideal hour for sitting down to some crumbly breakfast cake topped with buttery streusel. And your birthday is an okay day to eat red velvet cupcakes, too — if that's your kind of thing. In short, let's have cake all the time because #YOLO.
And if we're talking about chocolate cake, well, everyone should have an easy, decidedly unfussy recipe in the back pocket to use at a moment's notice. Cake cravings can happen at any time, so be prepped the next time you find yourself in major desperado mode. The struggle is real. Besides, if you're home for an hour or two, that seems like reason enough to make yourself a chocolate cake. I know you know what I'm talking about.
Don't get me wrong. There is certainly a time for fancy layered cakes, richly frosted and elaborately decorated with cute little Swiss meringue buttercream rosettes. I'm not talking about that kind of cake right now. I'm referring to a down-and-dirty chocolate cake that's rich, decadent, sliceable, and ready to be devoured in roughly an hour and a half. This last-minute dessert is preferably one that uses ingredients you're likely to have on hand. To that end, I have just the cake for you.
This simple, straightforward all-butter chocolate cake is made with rich unsweetened cocoa, tangy buttermilk, and brown sugar, resulting in a confection that's subtly sweet, luxurious, and tender enough to make all your troubles seem trifling. Here, I like to skip the frosting. You're not participating in a cake-decorating contest, for goodness' sake. Dust the top lightly with confectioner's sugar once the cake is cooled for a semi-formal look without any extra work.
Ingredients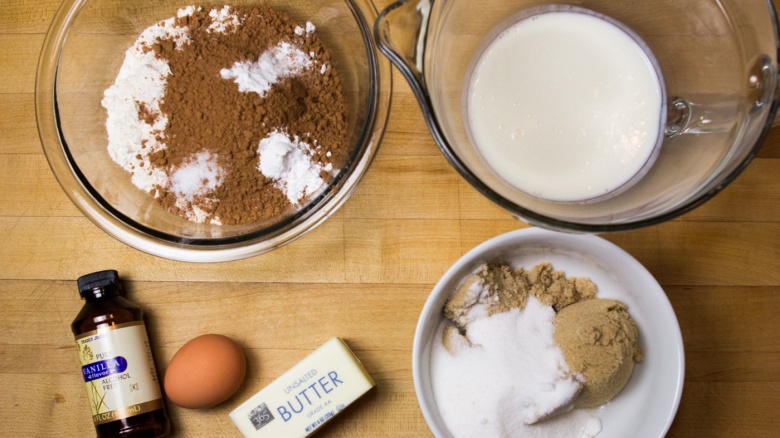 Shopping list
1 stick unsalted butter, softened plus more for pan
1 cup packed light brown sugar
½ cup granulated sugar
1 large egg, at room temperature
1 cup buttermilk
1 teaspoon vanilla extract
1 ½ cups all-purpose flour plus more for pan
¾ cup unsweetened cocoa powder
¼ teaspoon baking soda
½ teaspoon baking powder
¼ teaspoon kosher salt
confectioner's sugar for dusting (optional)
Equipment
Start batter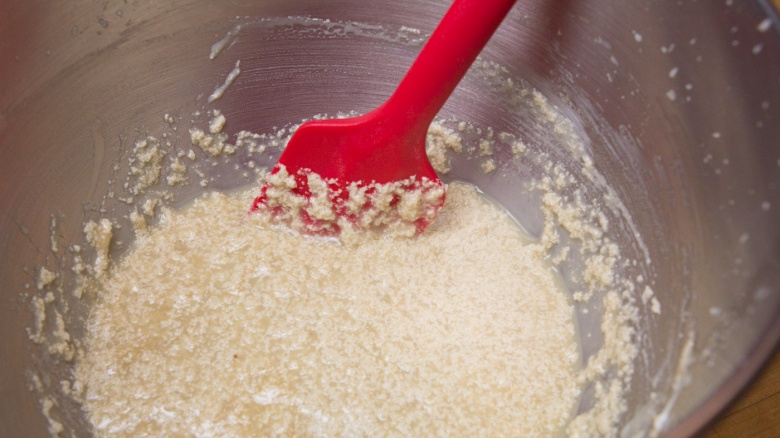 Preheat the oven to 325°. Butter a 9-by-5-by-3 loaf pan and lightly flour, tapping out any excess. In a large bowl of an electric mixer, on medium speed, beat together the butter, brown sugar, and granulated sugar until light and fluffy, 2-3 minutes. Add the egg and beat until fully combined. Add the buttermilk and vanilla extract and beat until combined.
Finish batter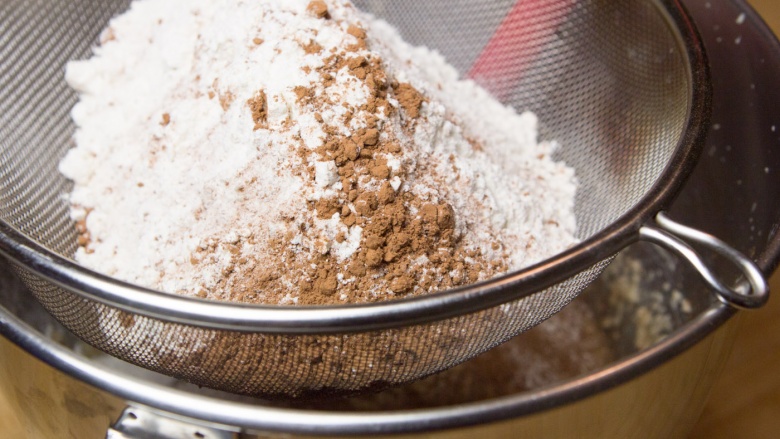 Sift the flour, cocoa powder, baking soda, baking powder, and salt directly into the bowl with the butter mixture. Using a spatula, gently fold the ingredients together, scraping the sides and bottom of the bowl, until fully combined.
Prepare cake pan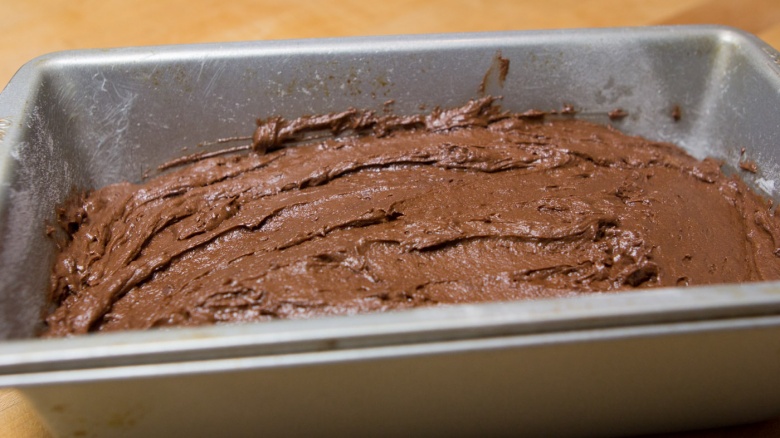 Pour the batter into the prepared loaf pan, spreading evenly. Tap the pan on a hard surface a few times to eliminate any air bubbles.
Bake cake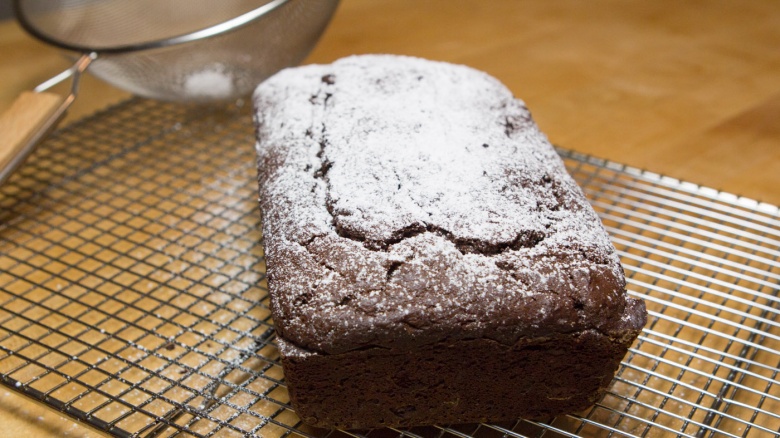 Transfer the cake to the middle rack of the oven and bake until the center is set and a toothpick comes out clean, 60-65 minutes. Remove and set aside on a wire rack to cool for about 15 minutes, then invert to finish cooling. Using a fine-mesh strainer, sift confectioner's sugar on top to make your cake look extra lovely.