Popeyes Has Good News For Fans Of Its Chocolate Beignets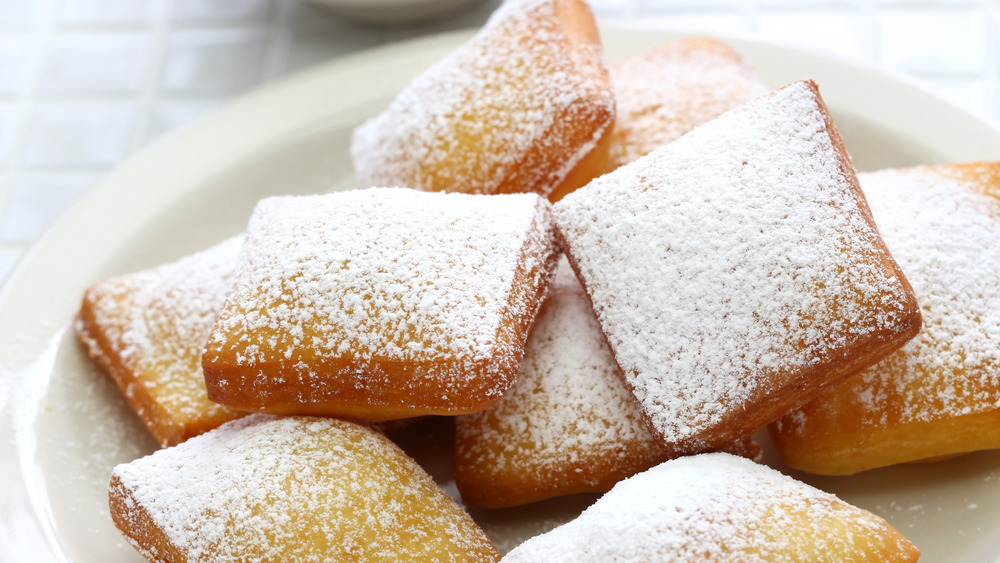 Shutterstock
Remember when Popeyes rolled out its chocolate-filled beignets at select locations in September 2020? Well, now there is good news for those of us in the rest of the country! As the company told nutrition blog Eat This, Not That!, the chocolate beignets are going nationwide. 
Starting Dec. 14, 2020, the popular beignets will be available, but only for a limited time. After their success at Popeyes locations in Boston and Baltimore, these sweet pastries are selling at a recommended price of $1.99 for three, $3.99 for six, and $7.49 for twelve. On the outside, each beignet is dusted in a generous helping of powdered sugar. On the inside, each one is oozing with a sweet filling made from melted Hershey's chocolate.
These New Orleans-inspired sweets are a nod to Popeyes' southern heritage. "Popeyes is a brand with Louisiana roots, and beignets were a natural fit for our next dessert offering," president of Popeyes Louisiana Kitchen for the Americas Sam Siddiqui told USA Today. And we can only imagine they will be a "natural fit" for our stomachs, too!
A limited edition hoodie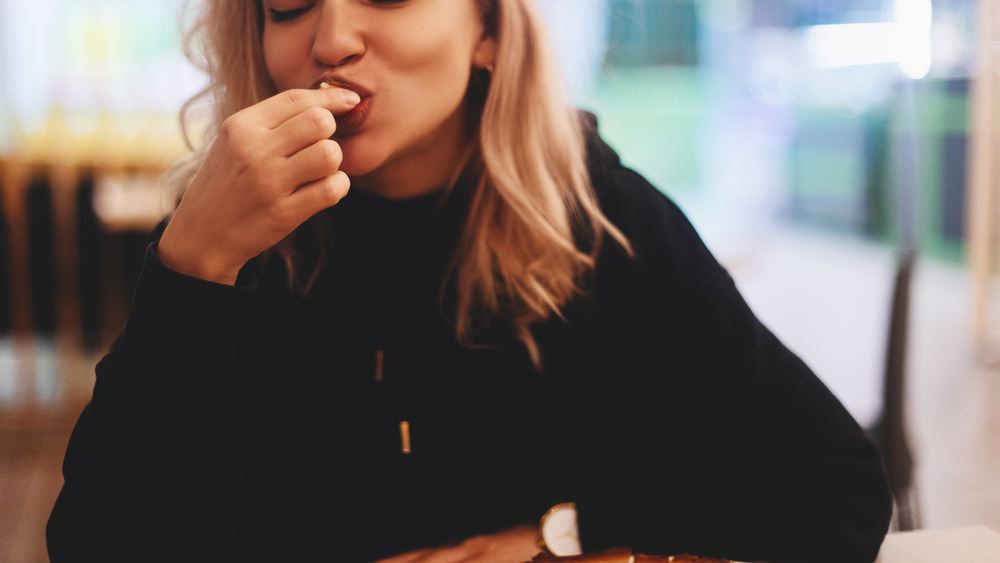 Shutterstock
Along with the chocolate beignets, the Popeyes restaurant chain has also announced the release of its "Beignet Camo" hoodie (available here).
"Being a brand from New Orleans, Popeyes knows a thing or two about beignets, and one thing's for certain — they can be MESSY!" the company said in its official press release. "The black hoodies will feature white splatters, so you don't have to worry when the powdered sugar falls onto your clothes."
If you have ever eaten a beignet, you get it — immediately afterwards, you look like you have eaten a beignet. In a way, you become the beignet, as the powdered sugar gets all over you — and it's surprisingly hard to clean up! This white-spattered hoodie lets the sugar blend seamlessly into the design, so you do not need to worry about the sweet, delicious mess. 
While there is no word yet on when these beignets will be off the menu, we already know they will not be around forever, so if you have got a sweet tooth, head to your local Popeyes ASAP.