The Reason Great British Baking Show Producers Were Constantly Scolding This Judge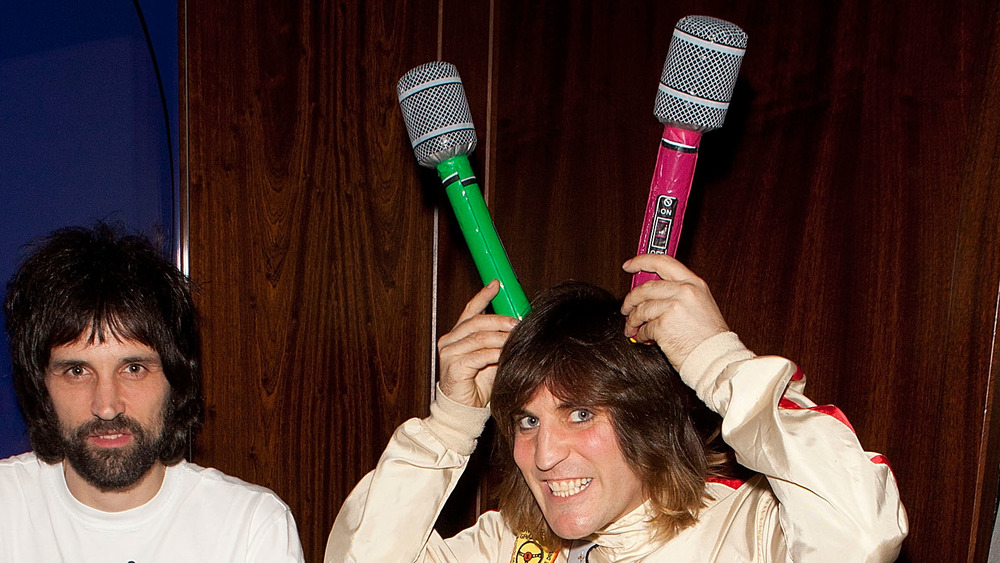 David M. Benett/Getty Images
Part of what makes The Great British Baking Show, well, The Great British Baking Show are the groan-worthy jokes committed by the hosts, professional comedians and comic actors Noel Fielding and new host Matt Lucas. In an interview with NPR Matt Lucas explains the importance of these bits in the show: "[The joking] was good for putting the bakers at their ease. You know, they come in and they were so tired and they were so stressed and, you know, they might be real dad jokes that me and Noel make, but the bakers would come up to us afterwards and they said, thank you so much for making me laugh. It really put me at my ease."
In response to a question about whether Lucas was ever told off for making fun of the judges, he admitted that it happened very occasionally. However, his co-host, Noel Fielding, seems to receive censure more often.
In an exclusive interview with Metro, Laura Addison, one of Series 11's finalists, called Fielding a "big kid" who was always playing around. He would steal and switch the pictures for the blind judged technical challenges, for instance. "He was always getting told off by producers," she continued. "They'd say things like, 'Hurry up, slow down, get off the fridge, get out the fridge.' He would just mess about all the time." Considering the producers' job is to ensure that the show is filmed in a smooth manner, it's no wonder they would scold such behavior, however funny.
Playing around should be expected since comedians are involved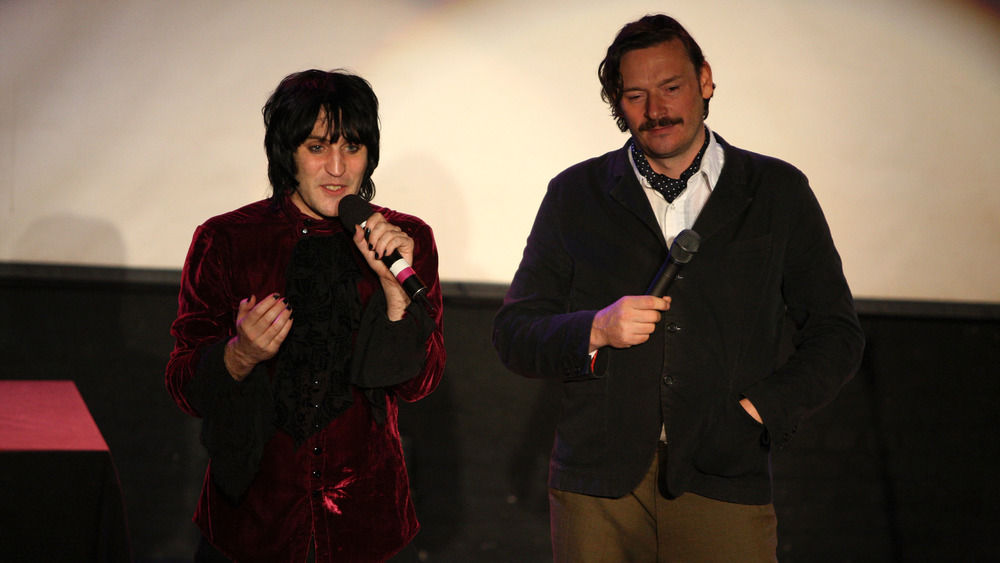 Jason Kempin/Getty Images
While one can feel for the producers who want to get on with their jobs, one must remember that this was what they asked for. After all, Noel Fielding's biggest pre-Great British Baking Show gig was with Julian Barratt, the other half of comedy troupe The Mighty Boosh.
The best way to describe The Mighty Boosh can be found in a review from Paste about the DVD release for the first season of the television show. "[The] wonderful concept behind The Boosh is that there isn't anything to get. So don't even try...Yes, there are Mod Wolves who dance in a snazzy retro number. Don't ask why—you won't get a reasonable response." In other words, the Fielding with whom fans have grown to enjoy is a restrained version of the comedian.
So, Fielding's not an obvious candidate for The Great British Baking Show. However, as a piece in The New York Times that covers Fielding's transition from Boosh to Baking notes he adapted perfectly, softening some of his humor while adding some weirdness to the openings of the show. "You can't push your vision onto something that already has a tone, you have to respect the tone," he explained. 
In an odder move, the piece also claims he subdued his zany style, lest he distract from the bakers. While this may be true to some extent, the very many articles about his clothes, of which this Vulture piece is representative, shows Fielding's humor and fashion always stands out — much to the producers' exasperation.