Good News For Chick-Fil-A Fans Who Live In Puerto Rico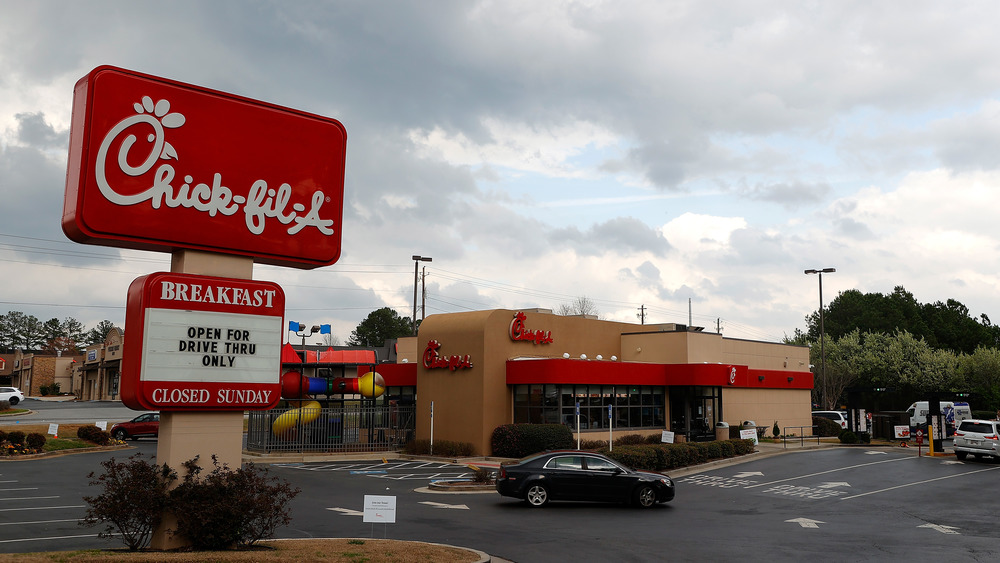 Kevin C. Cox/Getty Images
If you, like food aficionado and pop music queen, Selena Gomez, are obsessed enough with Chick-fil-A to bring it to red carpet events, you'll be thrilled to know they're expanding their operations (via US Weekly). Chick-fil-A has just announced that it's going to Puerto Rico. Per its news release, the restaurant chain plans on opening two restaurants on the islands in the near future, "in late 2021 or early 2022." Chick-fil-A says its first restaurant is "likely" to be located in Bayamón.
"We are honored to have the opportunity to serve the people of Puerto Rico," Ryan Holmes, Director of Operations at Chick-fil-A, Inc, said, "Puerto Rico is known for its culture, history, and sense of community. This mirrors the Chick-fil-A commitment to investing in people and communities, and we are excited about the opportunity to grow in Puerto Rico with people who have a passion for service and hospitality." Twitter is already licking its lips. "Apparently Puerto Rico is making their first Chick-fil-A," wrote one excited customer, "if they add Culver's and Kopps watch me catch a flight back home no hesitation."
All the details about Chick-fil-A's locations in Puerto Rico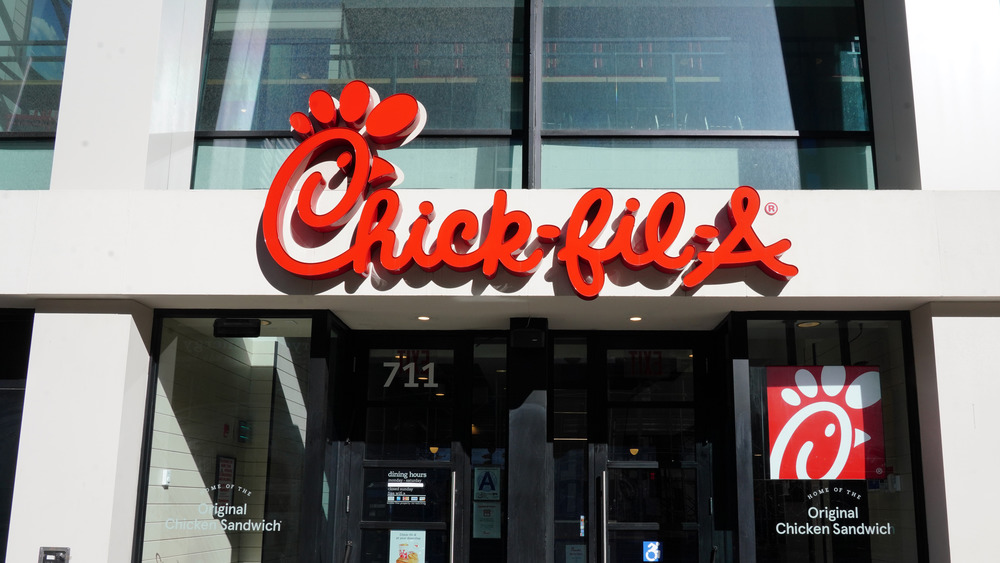 Cindy Ord/Getty Images
The upcoming two fast food locations in Puerto Rico are likely just the beginning. Per Chick-fil-A, the fast-food restaurant chain "plans to open 10-15 restaurants in Puerto Rico over the next 5 years," and is already on the lookout for new hires. Puerto Ricans can expect that each location will create 75 to 100 part-time and full-time jobs (with Sunday's off, as is chain policy). "The business is built on local owners who truly care about their restaurant and the community where it's locate, because Chick-fil-A wants each owner to truly feel that their own success and their community's success are intertwined," Holmes explained.
Exact details about opening dates are forthcoming. Nonetheless, tweeters are already wondering whether or not Chick-fil-A's grand Puerto Rican opening might rival Krispy Kreme's, a chain that opened in 2008, and led 900 people to wait over 24 hours for donuts (via Metro).