Everything You Need To Know About Taco Bell's New Midnight Berry Freeze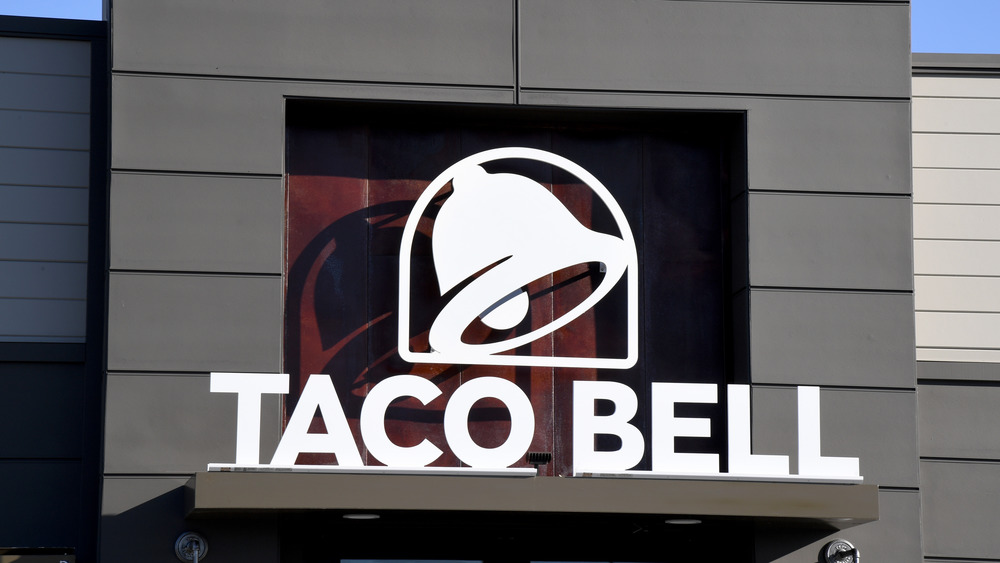 Ethan Miller/Getty Images
Taco Bell has created a frozen beverage specifically for the late night snacker in all of us. The Midnight Berry Freeze, a sweet blue raspberry slushy with a swirl of blackberry syrup, will be available at participating locations across the U.S. in 2021, according to Chew Boom. Plus, not only is the drink scheduled to hit Taco Bell menus in the new year — it's already been spotted at several of the chain's locations ahead of the official release. 
The frozen beverage was inspired by those late nights when you stop at the drive-thru with your friends for a midnight snack. "The Midnight Berry Freeze was made for moments with friends by your side and no destination in mind," the Taco Bell press release said. "Us? We recommend somewhere with a view. A lookout will do just nicely. Drinking in the sights and lights of your favorite skyline while taking a sip? Nothing quite like it." 
The latest in Taco Bell's line of frozen drinks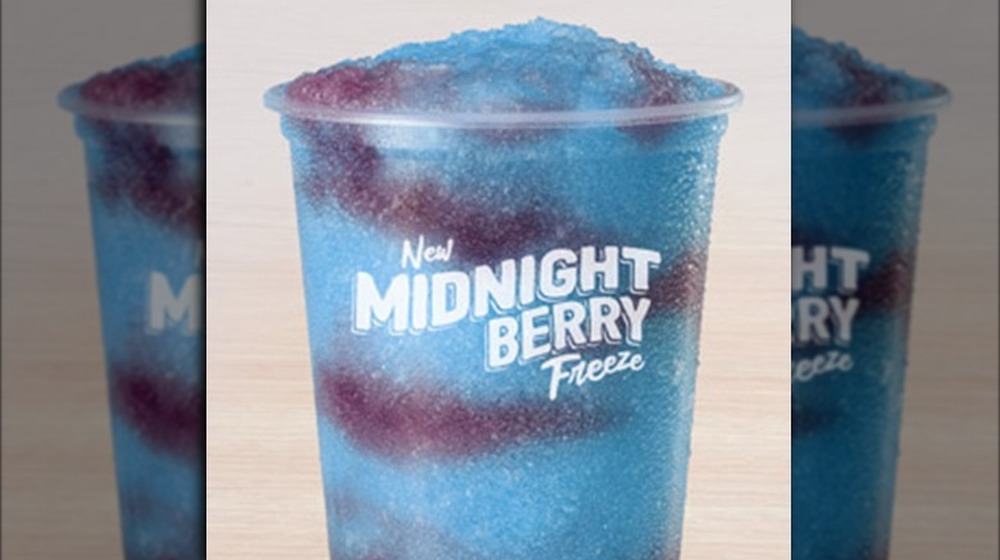 Taco Bell
For a limited time, the Midnight Berry Freeze is joining Taco Bell's existing collection of frozen drinks. Currently on the menu are the tropical Dragon Fruit Freeze, the classic Wild Strawberry Freeze, and the Mountain Dew Baja Blast Freeze inspired by Baja California, Mexico. The restaurant chain recommends sipping this particular drink on a clear night while looking up at the sky. 
"If you want an escape that's truly next level, you've got to go Midnight Berry Freeze stargazing," the press releases reads. "It's about as out-of-this-world as you can get without actually leaving the planet. The Midnight Berry Freeze already looks like outer space. Blue raspberry mixed with a mesmerizing blackberry swirl. We're honestly pretty convinced we're looking at cosmos in a cup."
So check with your local Taco Bell to see if the Midnight Berry Freeze hit the menu early, or check back at the start of 2021 to try it after the official release.