The Heartbreaking Death Of Food Network Star Kerry Vincent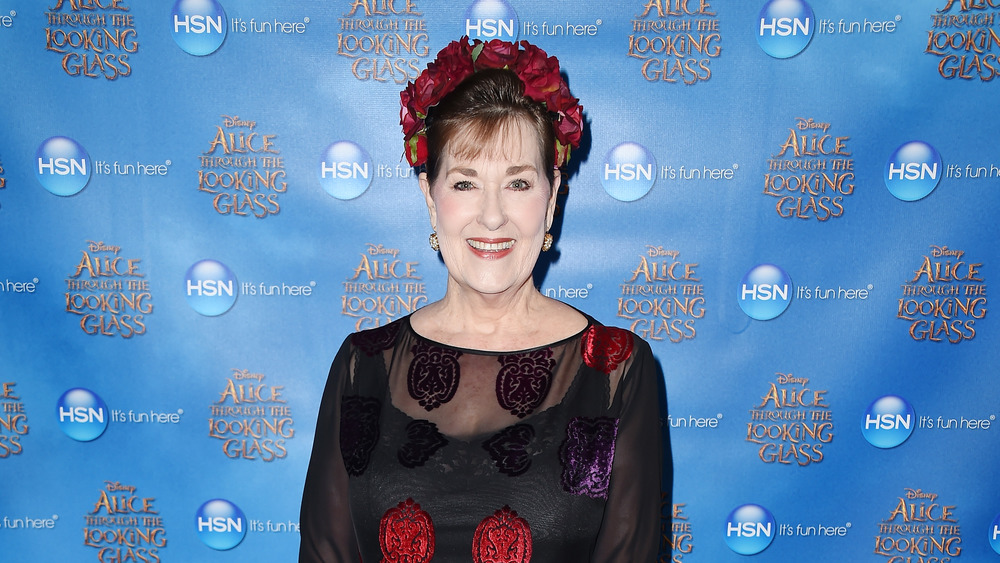 Nicholas Hunt/Getty Images
She was once called the "Simon Cowell of cake" and the "Dominatrix of Decorating" (via Sydney Morning Herald). Host of "Save my Bakery," baking awardee and national ambassador for Ovarian Cancer Australia Kerry Vincent has passed away at 75. She leaves behind her husband Doug. 
Her death from an undisclosed illness was revealed on social media by the Oklahoma State Sugar Art Show, a non-profit which she founded. The group said on Facebook that: "Being a very private person when it came to all things not cake, she [Vincent] did not want to put her illness out there to the public. Unfortunately, her fight has come to an end but she will no longer have any pain. She will be sorely missed by all who she has touched through the Sugar Arts as will as personally."
Kerry was born in Western Australia and decided to pick up sticks and travel alongside her American husband. As a result, she has lived in the UK, Mexico, Switzerland, Singapore, and the Netherlands. While she might have been known as a cake expert, she didn't set out to become one. She made her first cake for the son of her husband's colleagues. "I made a buttercream cake with piped buttercream roses and leaves and lots of scrolly piping; I'm a bit artistic anyway," Vincent told the Herald. It would become the start of a lifelong career, and innovating techniques in sugarcraft, which resulted in showstopping wedding cakes.
Fans are mourning Kerry Vincent's passing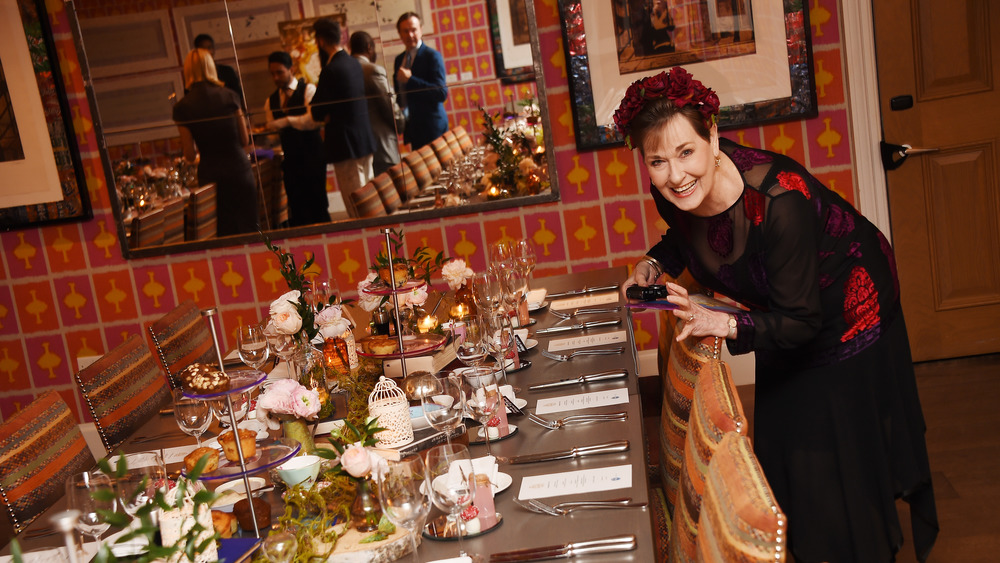 Fellow chefs and fans took to social media to mark Vincent's passing. Celebrity chef Dan Lepard went on Twitter, saying: "Very sad to learn that Kerry Vincent @KerryVincentArt has died. Judge on the first series of @BakeOffAU @Channel9 and founder of the Oklahoma State Sugar Art Show. Kerry's vigour & fierce determination was an inspiration for so many."
The more touching tributes on social media came from those around her who she personally inspired during her career. "So sorry to hear about her passing. I'm happy I was able to know her. She was definitely an inspiration to me and others. Prayers for her family," one simple message read.
Another fan who competed on one of Kerry Vincent's shows shared a more personal story on the Facebook thread saying: "I'm shocked and saddened by the passing of Kerry. I first met Kerry when I was a contestant on the Great Australian Bake Off. When I moved to Houston, Texas Kerry adopted the role of parent to me. The many phone calls and emails helped me find comfort being so far from home. I couldn't say enough kind words about a [woman] with a heart of gold. Kerry will be deeply missed. I send my condolences to Doug and family. Rest In Peace Kerry."