This Is How Much The Top Chef Producers Really Spend On Groceries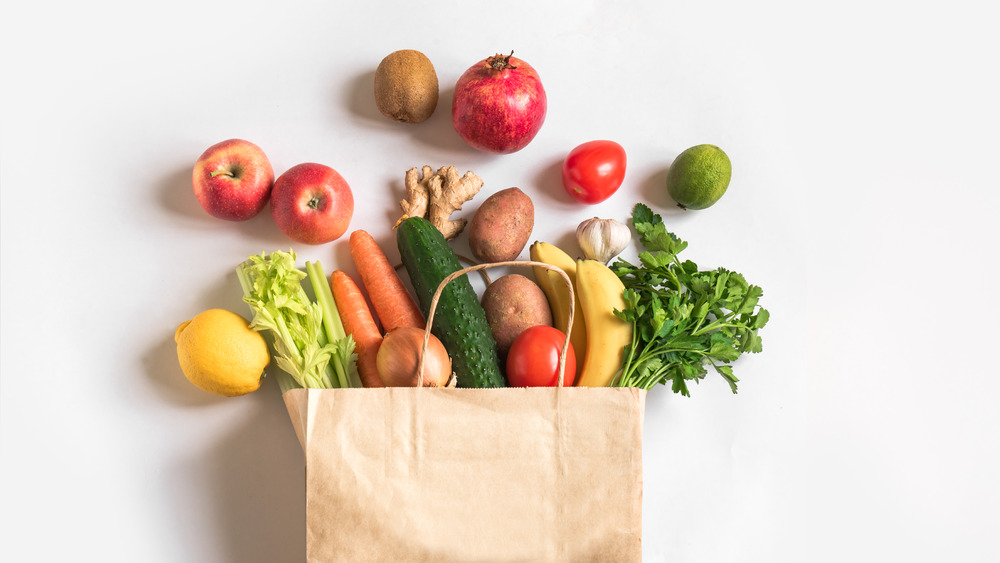 Shutterstock
Bravo's Top Chef is one of the most popular reality TV cooking shows. Some of the dishes the contestants dream up and then serve to the judges are truly culinary creativity at its best. Miguel's mango pillows with tapioca and chocolate shots had us wishing we could reach into our televisions and try one; and Bryan Voltaggio's goat cheese ravioli, delicata squash puree, and bronze fennel and fig-glazed short ribs, celeriac puree, wax beans, and wild arugula made our mouths water (via Bravo). With an unending stream of dishes, it got us wondering how much does Top Chef spend on groceries to keep their kitchen set adequately stocked for each episode?
Before we get to the dollar figure of what Top Chef spends on food, it's worth putting into perspective how much the average household pays for a grocery run. According to Business Insider, which cites 2017 to 2018 data collected and reported to the Bureau of Labor Statistics' Consumer Expenditure Surveys, the amount of money an average household spends on groceries varies. But if your household has anywhere from one to three people max in it, you may spend as little as $314 a month if you live in Atlanta and up to $516 a month if you live in Seattle. But if you are shopping for the Top Chef pantry, it's a lot more.
Producers spend $5,000 to stock the Top Chef pantry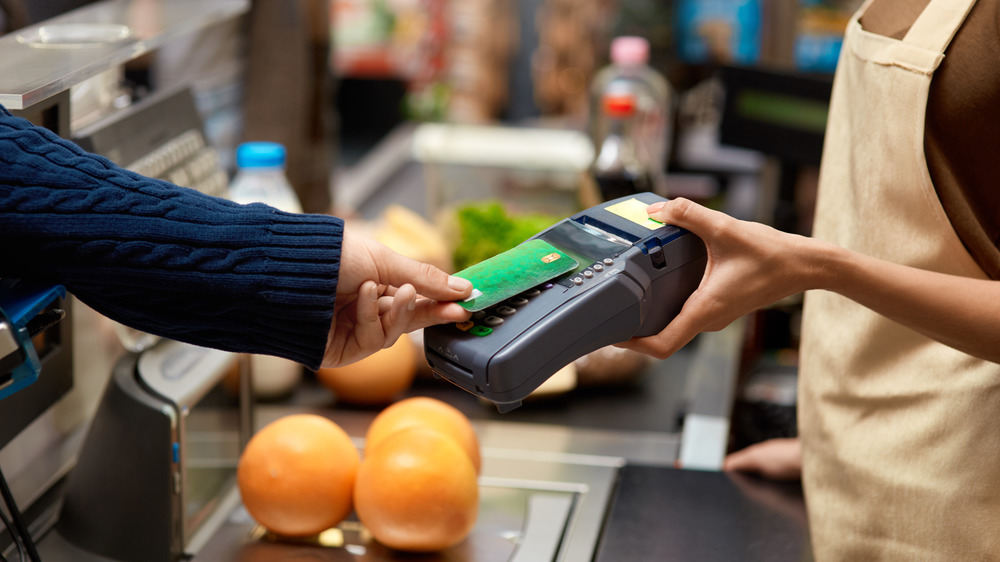 Shutterstock
In an interview with Seattle Met, a former producer for Top Chef, Shannon Wilkinson, said those in charge of keeping ingredients on hand for whatever meal challenge contestants are given, spend around $5,000 to keep ingredients in the pantry, ready to use. That's a lot flour, dairy, herbs, and pasta. Wilkinson told the outlet, "The culinary producers, we'd go to Whole Foods and spend $5,000. Imagine what it's like being able to go to Whole Foods and buy everything you could possibly want." If your pocket book can't imagine such luxury, we're with you, but it's fun to think what you would fill your cart with if you could.
Wilkinson went on to describe this over-the-top shopping spree to Seattle Met by recalling, "We'd roll through there with four of five carts, just loading stuff in. The person they always designated as our checker would just be tickled; we'd have these receipts that were taller than Lee Anne." For perspective and per Stars Online, Lee Anne Wong, a former contest of the show, is just 5'2", but that's still a really long receipt. But what happens to any leftover food and items post-cook off? As a perk, the producers all get to share it.