The Chicago Delicacy You Can Now Get At Aldi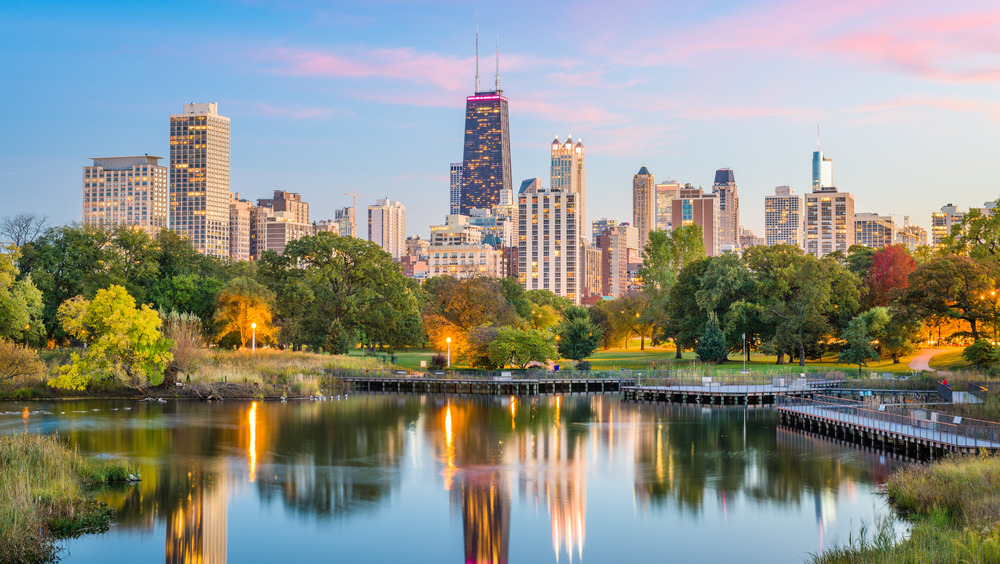 Shutterstock
For most of us, travel has been halted for the better part of a year, as health officials have advised people to limit their nonessential travel in order to help slow the spread of the coronavirus. While public health and safety measures are no doubt the most important thing right now, the orders can nonetheless be disappointing for travel enthusiasts whose plans have been grounded. However, the popular supermarket chain Aldi is helping people get the travel experience without ever having to leave their homes.
According to Delish, Aldi is bringing the taste of Chicago to you, wherever you are, with the upcoming release of their new frozen Chicago deep dish pizza by Mama Cozzi's. The new product is scheduled to hit Aldi's shelves around January 20th. While not everyone is a fan of deep dish, they needn't worry. The Chicago-style pizza will be joining Mama Cozzi's many other Italian offerings in Aldi's Take and Bake section, like the Cheese Cauliflower Crust Deli Pizza and the Pepperoni Mozzarella Flatbread, per Aldi.
The classic Chicago flavor is coming to your local Aldi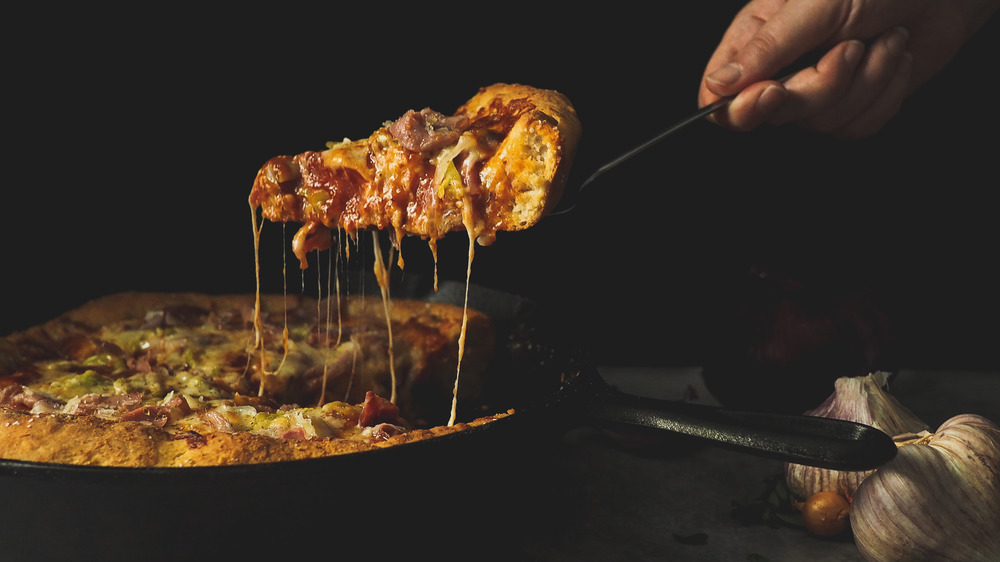 Shutterstock
As fans and detractors alike know, Chicago deep-dish pizza is a different breed. Invented on Chicago's Near North Side in 1943, deep-dish pizza differs from its New York counterpart in style, flavor, and presentation (via BBC). According to Pizza.com, New York's thin, crispy crust and slim layer of toppings and mozzarella cheese is designed to be folded and eaten on the go. On the other hand, Chicago's classic concoction is a heavy, almost casserole-like meal that boasts a deep dish crust and thick layers of tomato sauce, cheeses, and substantial assorted toppings. It is meant to be eaten sitting down, with a plate and utensils.
While the merits of Chicago-style pizza has been hotly debated on both sides, there's no arguing when it comes to the convenience of Mama Cozzi's. Simply take the deep-dish pizza out of the freezer, pop it in the oven until the ingredients are cooked through, and enjoy — no travel required. Thanks to Aldi, you can enjoy all the flavors of the Windy City from your kitchen.