The Classic Secret Menu Item You Didn't Know Burger King Had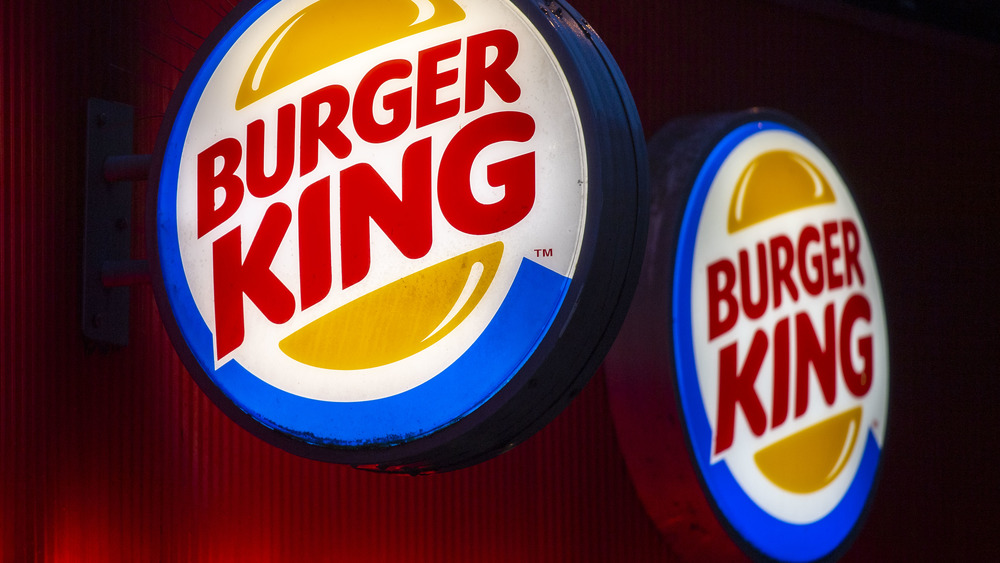 Matthew Horwood/Getty Images
Burger King is high up on the list whenever you find yourself looking for an old and trustworthy fast food option. As illustrated by Insider, this massive chain has been an old customer favorite for a long time and has a variety of mouthwatering burgers on its menu, including options without meat if that's your jam. Some of the best and most drool-worthy options that you can choose to order at the eatery include the Whopper, the Double Stacker King, the Impossible Whopper, and more. 
But what if you're looking for something that's slightly different; something that can fulfill all your hamburger cravings in one go? Fortunately for you, Burger King has a secret menu addition that's surprisingly simple to purchase thanks to an easy ordering hack. Intrigued? Read on for all the details! This is one option you won't want to turn down the next time you're at a Burger King outlet.
Following this hack will allow you to eat a BLT variation at Burger King
As amazing as the Whopper is, it's possible to make things even better with a slight tweak. As pointed out by Secret Menus, all you need to do is ask for bacon with your Whopper. Yes, you read that correctly. You can have a ridiculously good meal by simply asking for a Whopper with bacon, which essentially turns your dish into a burger-meets-BLT.
According to #Hack The Menu, this is one of those secret menu items that tastes especially good if you're craving something that's slightly different from your usual order. It doesn't disappoint. After all, it has wonderful bits of bacon, giving you the best of both worlds with minimal extra effort. Perhaps you can make your Burger King meal even better by treating yourself to a side dish like onion rings and sharing them (and your new-found hack) with a friend. Bon Appetit, folks!