Subway No Bready Bowls: What To Know Before Ordering
Subway can be a quick, affordable, convenient lunch stop, but it's not always the best choice for healthy eating. If you're on a high-protein diet, for example, you might not expect to find a lot of options at the sandwich chain. But Subway has one menu category that gives diners more options for protein-heavy dining. Subway's No Bready Bowls (previously known as Protein Bowls) offer a bread-free way to enjoy the chain's Footlong flavor combinations. Instead of a sandwich, you get the ingredients served in a salad-like style in a bowl. 
"Guests are able to build any Footlong into a protein bowl with the same portion of protein, vegetables, cheese and sauce, just without the bread," a Subway spokesperson told Nation's Restaurant News in January 2021. "Each bowl can be customized to match guest preferences." The spokesperson added that the only Footlong that can't be bowl-ified is the Veggie Delite. 
Which Subway options are available as No Bready Bowls?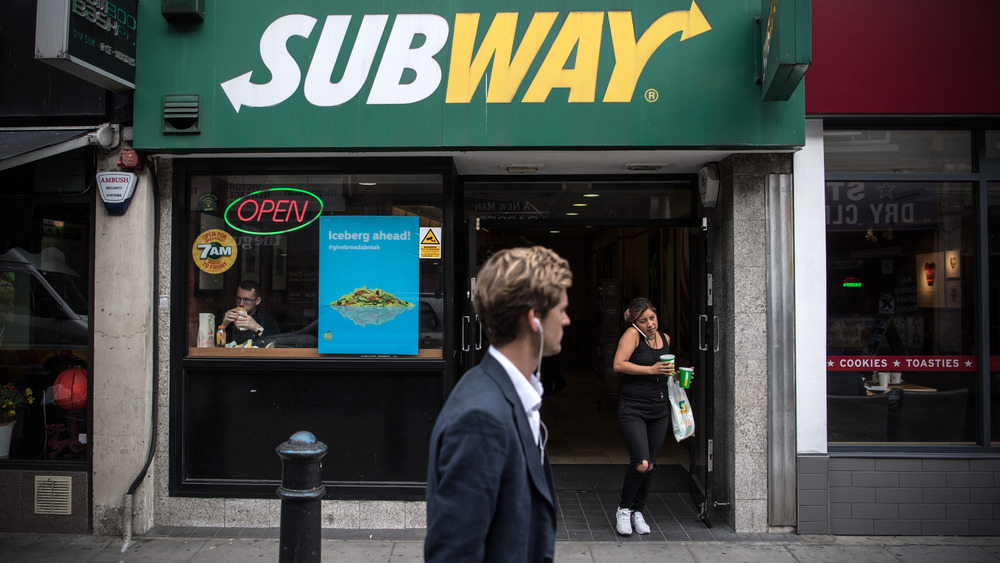 Carl Court/Getty Images
A quick look at the No Bready Bowls section of the Subway website reveals a whopping 21 customizable protein bowl options. From the steak and turkey "Cali Fresh" options to rotisserie chicken to even Meatball Marinara, diners can get almost any classic Subway flavor in a bowl.
The full list of No Bready Bowl options includes Black Forest Ham, Buffalo Chicken, Chicken and Bacon Ranch, Cold Cut Combo, Italian B.M.T.., Meatball Marinara, Oven-Roasted Turkey, Roast Beef, Rotisserie-Style Chicken, Spicy Italian, Turkey "Cali Fresh," Steak "Cali Fresh," Steak and Cheese, Sweet Onion Chicken Teriyaki, and Tuna. (Unfortunately for vegetarians and vegans, all these protein bowls feature meat or fish.)
Subway's No Bready Bowls originally debuted as Protein Bowls at the chain in December 2020, per Chew Boom. For diners who don't want the heavy bread that accompanies Subway sandwiches, the bowls are a lower-carb alternative.
Are Subway's No Bready Bowls healthy?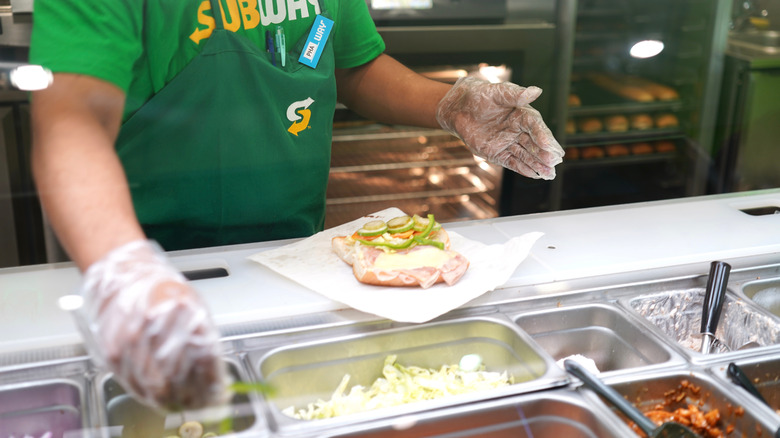 Prachana Thong-on/Shutterstock
With their high-protein, lower-carb nutrition profile, Subway's No Bready Bowls seem like a healthier alternative to those classic footlong sandwiches. But what's the nutrition breakdown of these bowls? Let's look at the nutrition information for the Cold Cut Combo as an example.
Per Subway's menu, the Cold Cut Combo No Bready Bowl contains 260 calories per serving, along with 20 grams of protein, 16 grams of fat, 1,310 milligrams of sodium, and 9 grams of carbs. The Cold Cut Combo sandwich, meanwhile, contains 280 calories, 17 grams of protein, 10 grams of fat, 980 milligrams of sodium, and 38 grams of carbs. The No Bready Bowl is a much lower-carb option, but it also has significantly more sodium. Depending on what your dietary needs and health goals are, you might want to compare the bowl and sandwich options before placing a Subway order. 
How much do the Subway No Bready Bowls cost?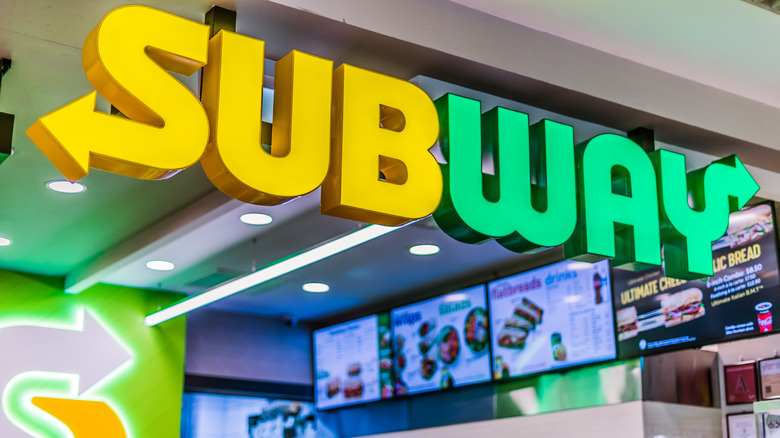 monticello/Shutterstock
While prices vary by location, you can expect Subway's No Bready Bowls to cost a bit more than the six-inch sandwich options. At one North Carolina Subway location, for example, the Grilled Chicken No Bready Bowl cost $8.69, while a six-inch Grilled Chicken Sandwich cost $5.69 and a footlong cost $8.69. 
The exact pricing will vary, but the prices of Subway's No Bready Bowls appear more in line with those of the footlong sub options, rather than the six-inch sandwiches. And if you add on extras like "deluxe" meat portions or extra cheese, the cost of your bowl will be higher, too. (At the menu we reviewed, extra cheese cost $1.29, while deluxe meat cost an additional $1.99.)
As with Subway's traditional sandwiches, though, adding more veggies to your bowl won't cost extra. So feel free to load up on all of the cucumbers, onions, tomatoes, peppers, and whatever other veggies your heart desires.
Do Subway's No Bready Bowls taste good?
If customers' posts on social media are any indication, Subway's No Bready Bowls have plenty of fans. "Subway's sweet onion teriyaki chicken 'no bready bowl' is pretty good! I just get the chicken, sauce, lettuce, onion and pickles," one fan tweeted in December 2021. "Those No Bready Bowls from @SUBWAY are the best," another fan wrote of the chain's offering in September 2021.
Another customer, however, lamented the lack of a "double meat" option when ordering No Bready Bowls at Subway. "Subway WTF??? Can't order my usual double meat protein bowl, you've changed it to the no bready bowl with NO OPTION for Double Meat," a fan tweeted in September 2021. (A look at Subway's online ordering system revealed the option to order "deluxe" meat for an additional cost, which offers more than the standard serving but isn't a full double portion.)