Here's Everything You Need To Know About Subway's New Protein Bowls
Subway can be a quick, affordable, convenient lunch stop, but it's usually not the best choice for healthy eating. If you're on a high-protein diet, for example, you might not expect to find a lot of options at the sandwich chain. Now, however, there's a new menu item that gives you a lot more options for protein-heavy dining: The chain's Protein Bowls offer a bread-free way to enjoy the chain's Footlong flavor combinations. Instead of a sandwich, you get the ingredients served in a salad-like style in a bowl (via Eat This, Not That!). 
"Guests are able to build any Footlong into a protein bowl with the same portion of protein, vegetables, cheese and sauce, just without the bread," a Subway spokesperson told restaurant trade publication Nation's Restaurant News in January 2021, "Each bowl can be customized to match guest preferences." The spokesperson added that the only Footlong that couldn't be bowl-ified is the Veggie Delite. 
Classic Subway sandwich combos, deconstructed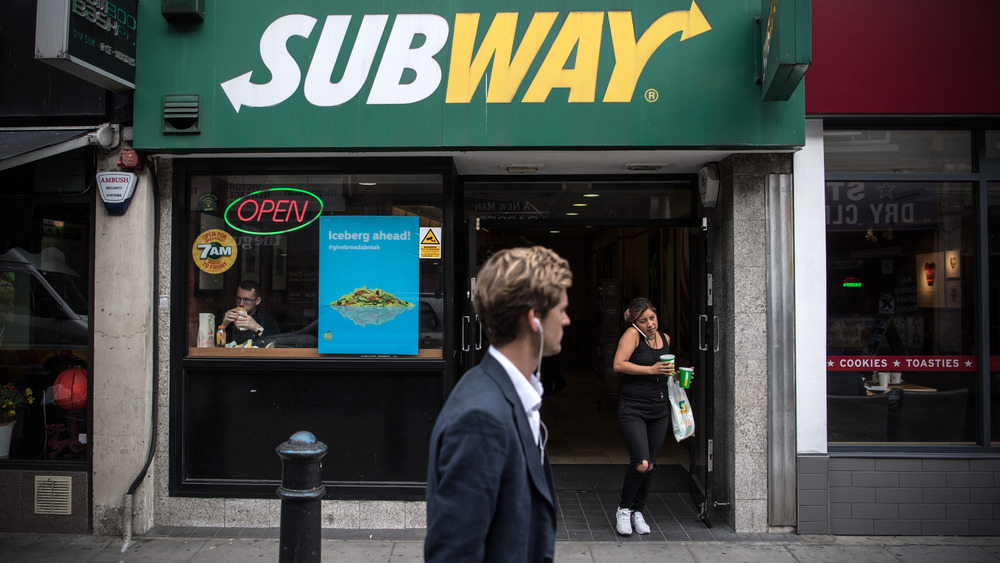 Carl Court/Getty Images
These Subway bowls cost $6.99, plus the cost of any add-ons you may choose. Thanks to the chain's partnership with NFL running back Marshawn Lynch, customers can also "Go Pro," super charging their bowls with double the protein for an additional $2 for a limited time at participating restaurants (via Subway). This double protein option comes alongside the chain's Pro Teen (get it?) awards, in which high school football players can send in a video of their best play for a chance to win a $1,500 Subway scholarship and more. 
According to Subway's menu, Footlong-based bowl options include Black Forest Ham, Chicken and Bacon Ranch, Cold Cut Combo, Italian B.M.T. ("Bacon. Meat. Tasty."), Meatball Marinara, Oven Roasted Chicken, Spicy Italian, Steak and Cheese, Sweet Onion Chicken Teriyaki, Tuna, and Turkey Breast. Unfortunately for vegetarians and vegans, all these protein bowls feature meat or fish. Meat eaters, on the other hand, can order their protein bowl today at participating Subway locations for some low-carb, high-energy fuel to get through the day.