These Adorable Macarons At Costco Are Perfect For Valentine's Day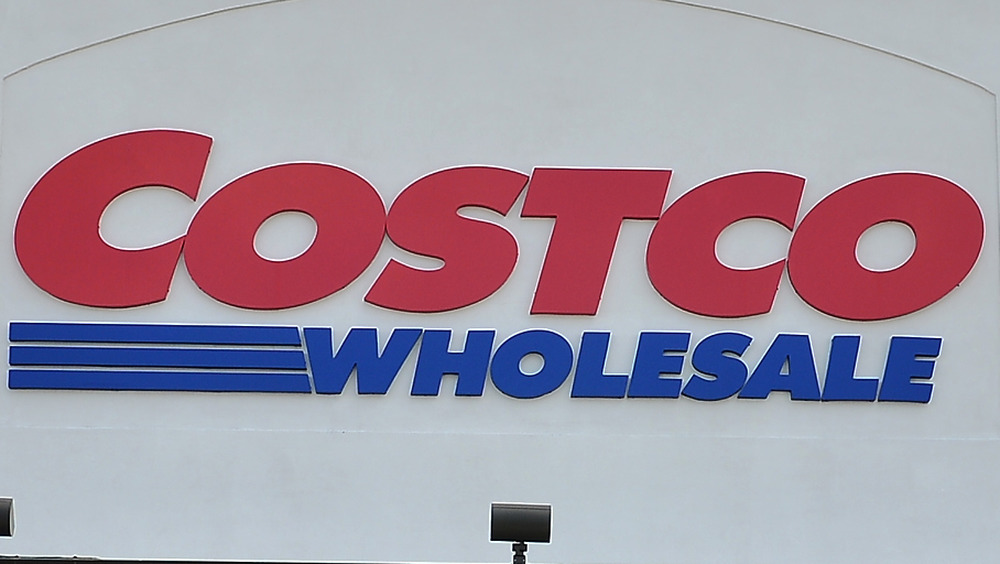 Johnny Louis/Getty Images
Sure, you could be like every other gift-giver on Valentine's Day and give your beloved a box of chocolates. Boring and predictable can be cute, after all. But for Costco shoppers who want to think outside the box, or inside a different box, the store now offers 25 macarons from Belgium (via Delish). They're from Le Chic Patissier and they come in raspberry and vanilla. These sophisticated confections are under also just under $13, but you don't have to tell your significant other that.
For the uninitiated, macarons are kind of like high-end Oreos: two almond-biscuit meringues sandwiching a creamy filling. The dessert is seductively simple: almond flour, egg, sugar, and whatever flavorings are added (via The Atlantic). The Costco version adds cream, chocolate, and butter to either the vanilla or raspberry versions. Macarons even have a romantic history. They were invented in Italy but settled in France and were secretly baked and sold by nuns who had to go into hiding after the French revolution (via The New York Times).
Macarons have its fans at the highest levels of the culinary world, too. "I believe it to be the perfect treat," the dean of baking and pastry arts at the Culinary Institute of America told The Atlantic. "It offers great texture when you eat it; it's crunchy and chewy at the same time."
The macarons at Costco are made with all natural ingredients
People are finding out about the Valentine's Day macarons at Costco through the fan page @costcosisters on Instagram. San Fernando Valley sisters Yessenia and Evelyn, who manage the account, suggested using the pink and white hearts to decorate a cake. "Winning Valentine's Day," a follower commented on the post.
According to the Instagram post, the macarons from The Chic Patissier are made with all natural ingredients, including Madagascar vanilla. One macaron makes for a light treat, at about 67 calories. The back of the package says the macarons aren't just for those you love. You can buy them for friends and even acquaintances, too. 
Valentine's Day might still be a month away, but @costcosisters said you shouldn't wait until February to get your macarons. The post explained, "They do sell out, so get them ASAP!" And don't worry, they will keep in the fridge just fine until Feb. 14.