The Bizarre Ingredient Used In The Pioneer Woman's Chicken Strips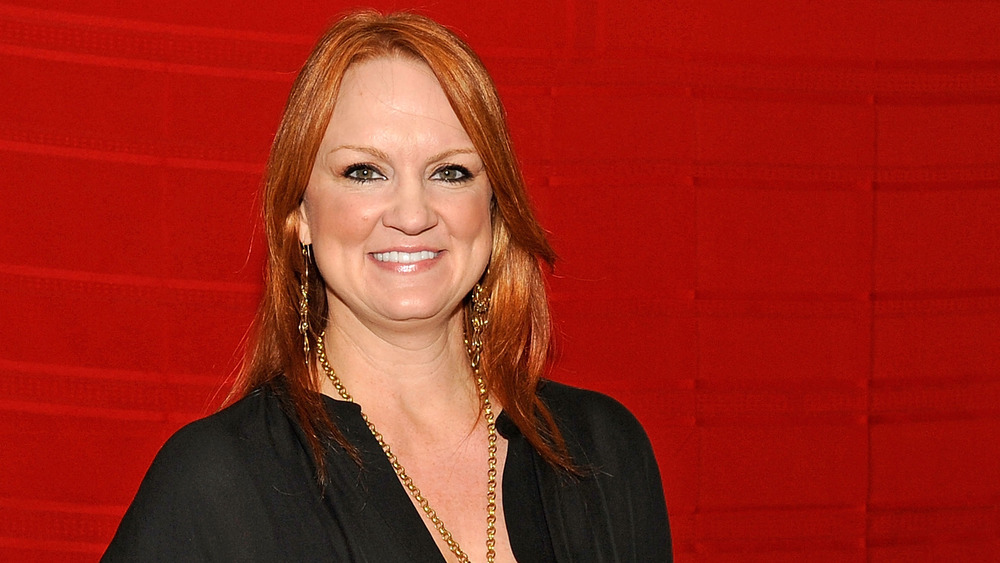 Bobby Bank/Getty Images
Ree Drummond (aka The Pioneer Woman) is a godsend for those looking for recipes that are easy to replicate without the need for a plethora of complex ingredients. According to her blog, she's particularly well-known for coming up with food that can be essentially classified as comfort food, ideal for a family meal. As per The Daily Meal, what really helped Drummond achieve popularity on her blog was a handy recipe for steak. Before that happened, Drummond was mostly blogging about food for those in her circle, not realizing that her hard work would pay off someday and make her a household name.
When it comes to her recipes, her fans are spoilt for choice. But one of the most interesting recipes from Drummond happens to be a guide to making irresistible chicken strips at home. You just need 30 minutes to get this one right, as well as a somewhat unusual ingredient on hand that Drummond uses to make her dish extra yummy. Read on for more details.
The Pioneer Woman uses cereal in her chicken strips
It's true! The breakfast staple is a major component in Drummond's recipe. According to her website, The Pioneer Woman likes to add Cap'n Crunch to her chicken strips for a unique twist. As her recipe highlights, she opts for a blend of the usual ingredients such as flour, salt, pepper, eggs, chicken tenders, and oil then couples it with the unconventional sugary cereal add-in, which is supposed to lend a lot of flavor to the meal.
As The Pioneer Woman explains in her blog post, "Weirdness makes the world go round! And that is most certainly true with these crispy, slightly sweet chicken strips, which are a version of the famous chicken that originated at Planet Hollywood restaurants years ago." She adds that even though it may seem to weird add the cereal on account of the fact that it's...well, sweet, it works really well with the right amount of salt and chicken. Fascinating, huh?