The Reason Puerto Rican Wendy's Baked Potatoes Are Special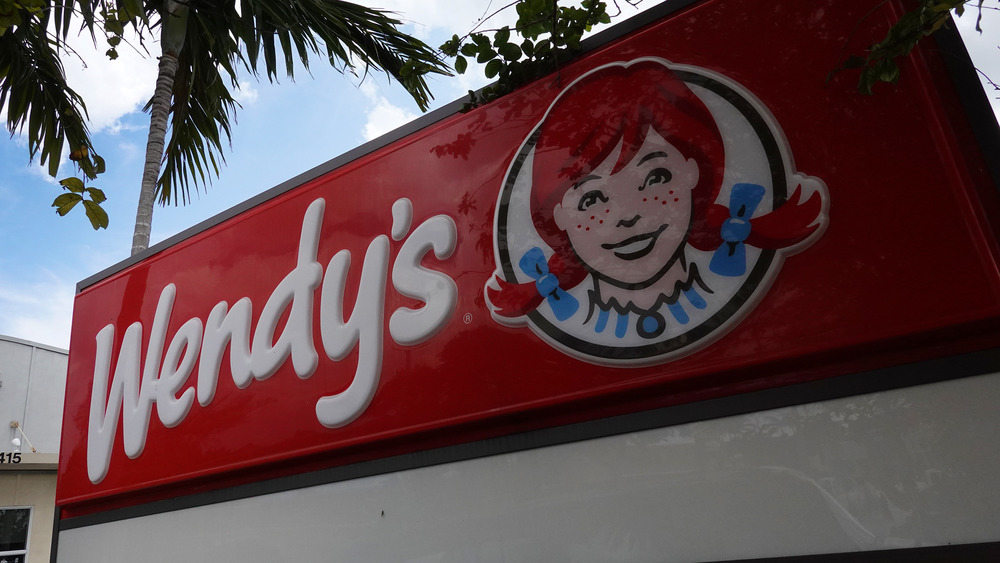 Joe Raedle/Getty Images
For a lot of people, Wendy's knows how to do comfort right. According to Eat This, Not That!, the brand's founder Dave Thomas first opened Wendy's in 1969 in Ohio, naming the chain after his daughter. The brand has expanded at a steady rate over the years and is constantly innovating. For example, in March last year, Wendy's introduced its breakfast menu to customers across the U.S., replete with options like Honey Butter Chicken Biscuits and the Breakfast Baconator (via Delish). 
One of the most beloved items at Wendy's are its baked potatoes, which according to Thrillist, first appeared on the menu in 1983. The dish was first introduced as a healthier choice, as the classic baked potato was only around 270 calories and didn't have saturated fat. Plus, interestingly, the chain framed baked potatoes as more of a filling course rather than a side dish.
What made things better was the fact that customers could choose to experiment at Wendy's by asking for toppings that provided interesting spins on the classic dish. But did you know that baked potatoes are a little different at Wendy's locations across Puerto Rico? Here's why.
How the potatoes are different at Puerto Rican Wendy's
According to a piece by Taste of Home, Wendy's has tried a few experiments with baked potatoes across its locations. For example, it was once possible to order Italian-special baked potatoes or potatoes with a Mexican twist. While the latter included tempting options like sour cream, cheese sauce, and sour cream, the former had appealing ingredients such as mozzarella, tomato sauce, and sausage.
Now, while it's possible to get most versions of the Wendy's baked potatoes in the U.S., the brand's Puerto Rican locations offer something different that you won't get anywhere else. It's a unique version that consists of ham and ranch dressing. How delicious does that sound?
If you currently can't go to Puerto Rico to try the delicious baked potato yourself, why not try the yummy treat anyway and opt for a Sour Cream and Chive Baked Potato instead? After all, as pointed out by Thrillist, Wendy's is the one major chain that really figured out how to make baked potatoes work for fast food restaurants by making them efficiently while maintaining their tasty flavor — a difficult combo to master.