Bubly's Upcoming Minions-Themed Sparkling Water Has People Divided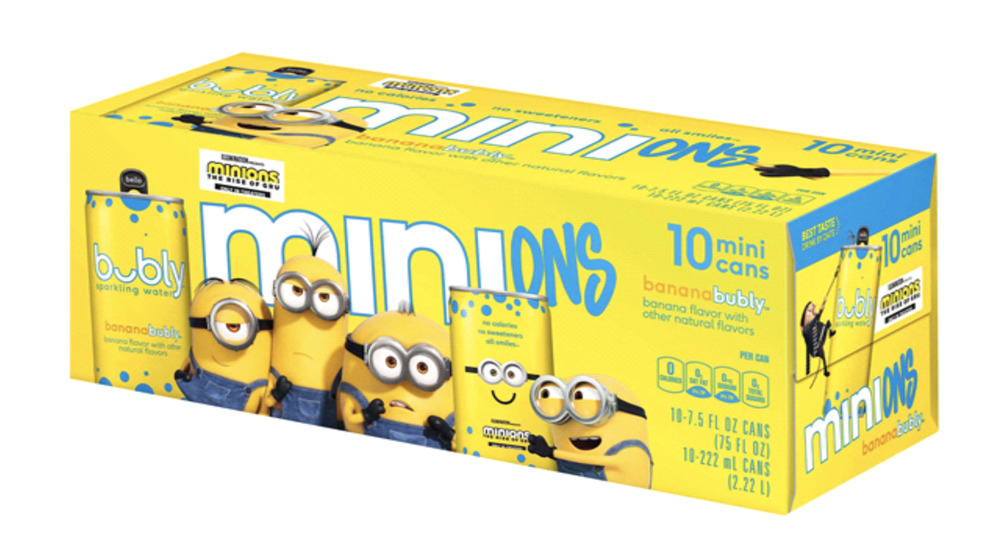 Meijer
If you or a child in your life are a fan of the Minion movies, there's good news ahead in 2021. According to Empire, you should "expect a summer-holidays merchandising deluge as the Despicable Me franchise dedicates a second spin-off specifically to yellow horrors the Minions."
It says something about a franchise when a description of the latest installment chooses to drag the merchandising before mentioning anything about the plot of the film itself (which, if you're curious, will be a prequel released on July 16th of this year). Of course, just because the movie won't be out for months doesn't mean the merch has to wait. According to Instagrammer @candyhunting, Minion-themed Banana Bubly is already in the pipeline, with listings on both Walmart's and Meijer's websites (via Instagram). This launch is exactly what it sounds like: a banana-flavored Bubly sparkling water in bright yellow cans with minion faces on them. Oh, and they're mini cans because they're "mini-ons" (*groan*). Naturally, the internet had a lot to say about this announcement.
What people have to say about this new Minions-themed beverage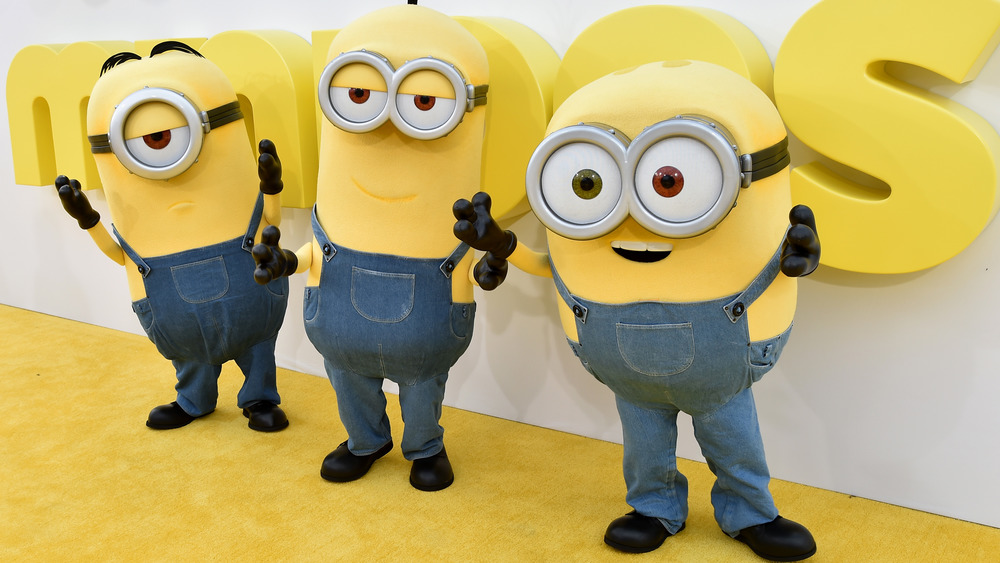 Kevin Winter/Getty Images
The comments under this post are deeply divided on two separate issues: the Minions brand and the idea of banana-flavored Bubly. For instance, one commenter wrote: "I f****** hate minions but I wanna try this so bad!" while another staunchly stated: "I love Bubly, Michael Bublé, and a case of Bubly never lasts more than a week with my excess Bubly consumption. But I have a ZERO tolerance for any Banana [flavored] beverages of ANY kind or brand even if it is promotional. VERY HARD PASS." Overall, the more casual responses seemed to split into two groups: those intrigued by the flavor, and those posting nausea emojis.
If you're in the intrigued group, you can look forward to seeing this bright yellow branding on shelves later this year at both Walmart and Meijer, according to @candyhunting's post. A 10-pack of 7.5 oz cans will cost you $4.58 at Walmart (via Walmart).