The Wendy's Breakfast Value Menu You Probably Forgot Existed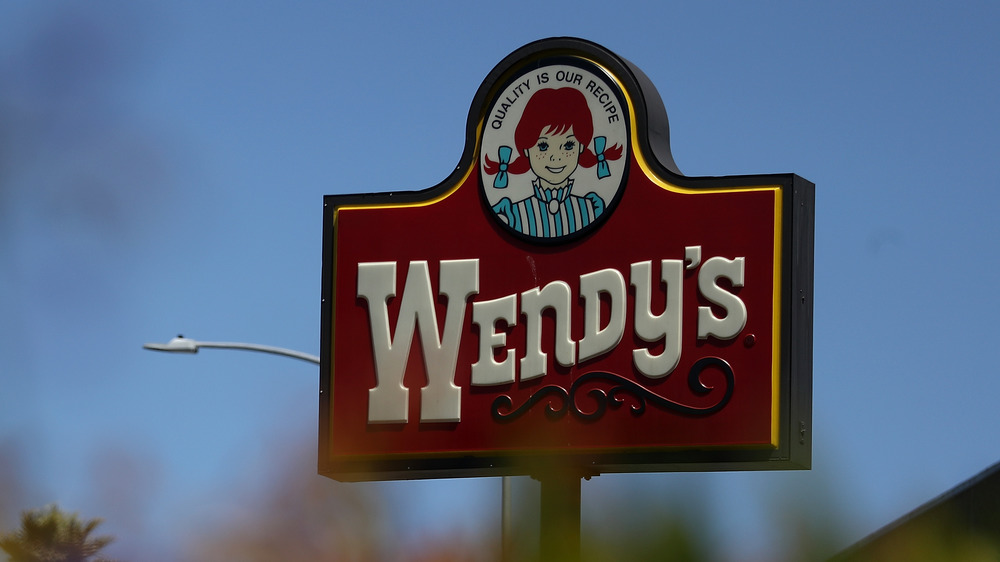 Justin Sullivan/Getty Images
It's no secret that Americans love fast food. More specifically, it's no secret that Americans love fast food breakfast. A 2018 study by the Centers for Disease Control and Prevention found that nearly a quarter (22.7 percent) of adults in the U.S. eat fast food at breakfast. And these days, there are plenty of options. While Starbucks and Dunkin are obvious go-tos, McDonald's has garnered quite the cult following for its now all-day breakfast line-up and even Taco Bell, Burger King, and Chick-fil-A have rolled out morning menus.
One place you might not even realize has breakfast? Wendy's. The popular burger chain actually first came out with its breakfast menu back in the 1980s. While Wendy's recently re-vamped its morning offerings in 2020, there is one thing that the chain isn't bringing back: its breakfast value menu. Here's what you should know about what used to be Wendy's budget-friendly breakfast.
You could eat for just 99 cents at Wendy's
Wendy's breakfast value menu was rolled out sometime in 2007 but only lasted a few years until it was pulled (along with the entire breakfast line-up at Wendy's) in 2013, Forbes reports. While it existed, however, it had some pretty great deals. According to commercials that ran as recently as 2013, you could get tasty options like sausage biscuits and egg and sausage burritos for as low as 99 cents a pop.
QSR Magazine provided more insight into the Wendy's breakfast value menu of years past, noting that there were a few options that were just $1.99, as well. Those included a sausage and gravy biscuit, an artisan egg biscuit (which was piled high with egg, asiago cheese, hollandaise sauce, and Applewood bacon on a honey wheat bun), and a fire roasted burrito that was stuffed with egg, poblano chiles, roasted peppers, and bacon. Hungry yet?!