Your Costco Might Soon Offer Curbside Pickup. Here's Why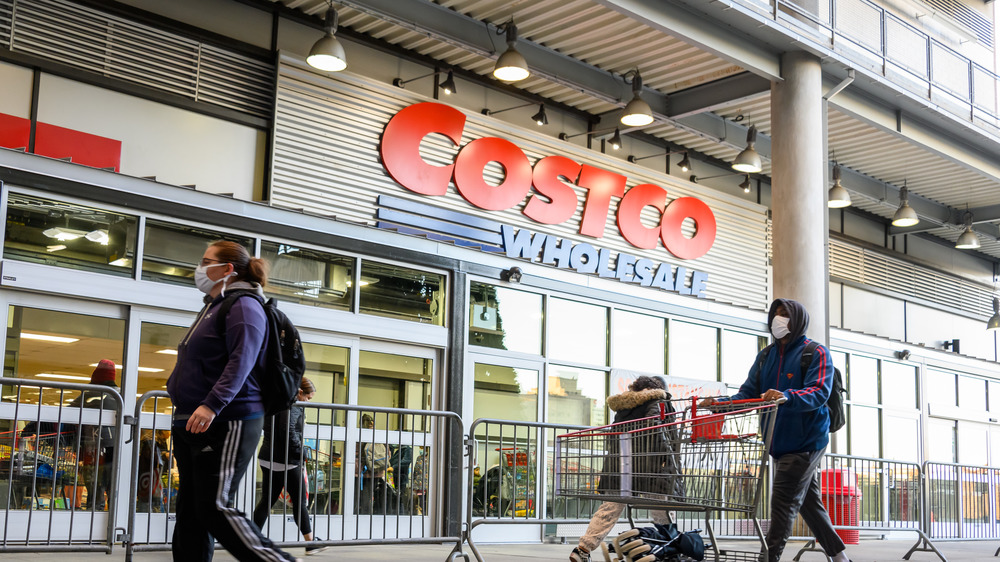 Noam Galai/Getty Images
Nothing makes shopping easier than taking advantage of curbside pickup. According to Retail Me Not, a wide variety of companies already offer this timesaving service, including Best Buy, The Home Depot, and Dollar Tree. This incredible service made life so much simpler, especially when social distancing has become part of regular life. Now, Costco might join the ranks of businesses that can help you move through your day that much easier. 
According to Yahoo! Life, shoppers in Albuquerque, New Mexico, can try out a new curbside pickup service at Costco whenever they make an Instacart purchase of at least $100 and pay a $10 fee. The service lets patrons pick up their goods on the same day they order them and alerts shoppers that they can pick up their order via text. Patrons have a one-hour window to collect their goods, and a Costco employee loads up your car, making it a safe, efficient way to shop and social distance (via Yahoo! Life). While this service hasn't popped up everywhere yet, we can hope for some promising results. After all, who doesn't love the convenience of shopping at home and skipping the lines?
A new era for contactless shopping sprees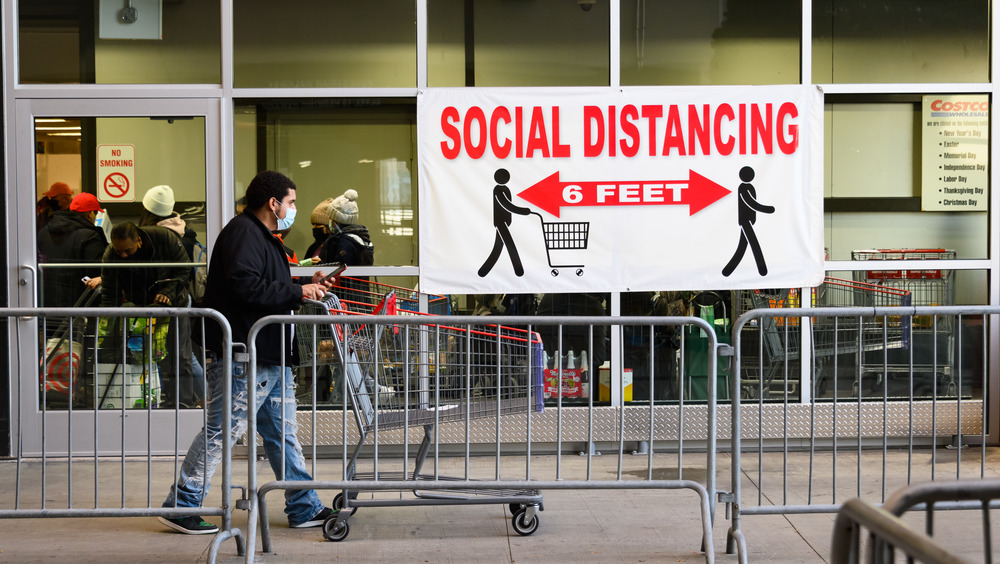 Noam Galai/Getty Images
The new way to shop comes as a major change to Costco, who staunchly refused the service earlier in the pandemic. The brand previously rejected the shopping model, claiming that the increased cost of operating a curbside pickup service would hurt profits, especially when the brand relies on impulse purchases that shoppers make as they browse the aisles in person (via CNN). While the word is still out on whether we should plan to see this service expanded across America anytime soon, we still have some convenient shopping options available via Costco.
Even if we can't grab our groceries from a curbside pickup service, we can still get same-day deliveries from the big box behemoth on perishable groceries via Instacart in certain locations (via Yahoo! Life). The service might have some hiccups, but it can still keep our lives flowing smoothly as we wait for curbside pickup to really take hold. In the meantime, we can only hope that the brand sees how much we love the service in its New Mexico test location and brings it to a Costco near you very soon.