Aldi Shoppers Can't Get Enough Of These Pub-Style Pretzels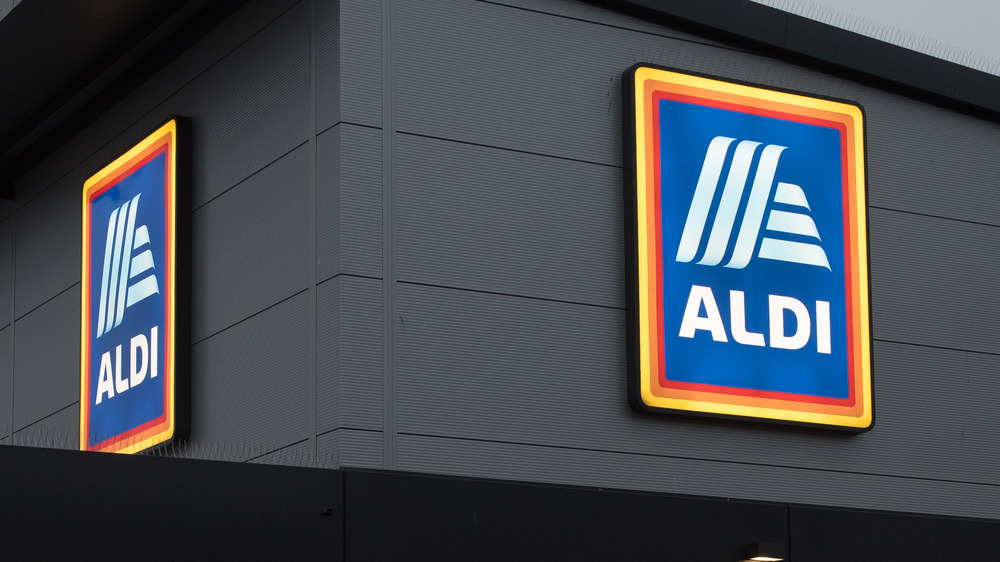 John Keeble/Getty Images
It's a new week, and that means there are new Aldi Finds hitting the shelves. Aldi shoppers were stoked to see a post on Tuesday, January 19 by @aldifavoritefinds, which shared that the beloved budget grocery store has brought back pub-style seasoned pretzels. After a quick browse of the latest Aldi Finds ad on the its website, it's official. However, there is a stipulation, and it's bad news for some customers. The pub-style pretzels will not be available at all store locations. So, you might have to travel a bit to find these or maybe even have a friend in another city ship you several bags. 
For those who do find these delicious seasoned pretzels in their store location, the best part of all might be that the bags are just $1.99 each, according to the caption in @aldifavoritefinds post. The fan Instagram account wrote, "pub style seasoned pretzels are coming back to Aldi this week! Raise your hand if you love these. I do! @aldiusa for $1.99. Remember this is an Aldifinds item so it is only here this week or until they sell out so stock up because they won't be back for a few months!" If these sound like a must-have item for your grocery cart, you'll want to act fast because commenters say they are stocking up.
This is what fans are saying
The post received more than 1,100 likes in just a day, and fans and followers of the account commented with how many bags they were buying. One person said, "I ate like 4 bags of these myself last time they were out!" Another wrote, "Yay!!! I'm going to grab at least 4 bags so so good." A third person commented, "I literally get 3-4 bags at a time." Needless to say, these pretzels are probably going to sell out fast.
Others attested to how much they like these by writing, "my favorite," "soooo goood," or even "love those!" One person even said this snack was a family affair, "This is a family favorite! Definitely grabbing some!" One more wrote, "Got them!! Omg they are delicious! And the best part is my kids think they are spicy more for me!!" They're definitely on people's grocery lists, so you'll want to add them to your cart when you see them. Chances are, they won't last long on the shelves.