The Chef Gordon Ramsay Wanted To Compete Against On Iron Chef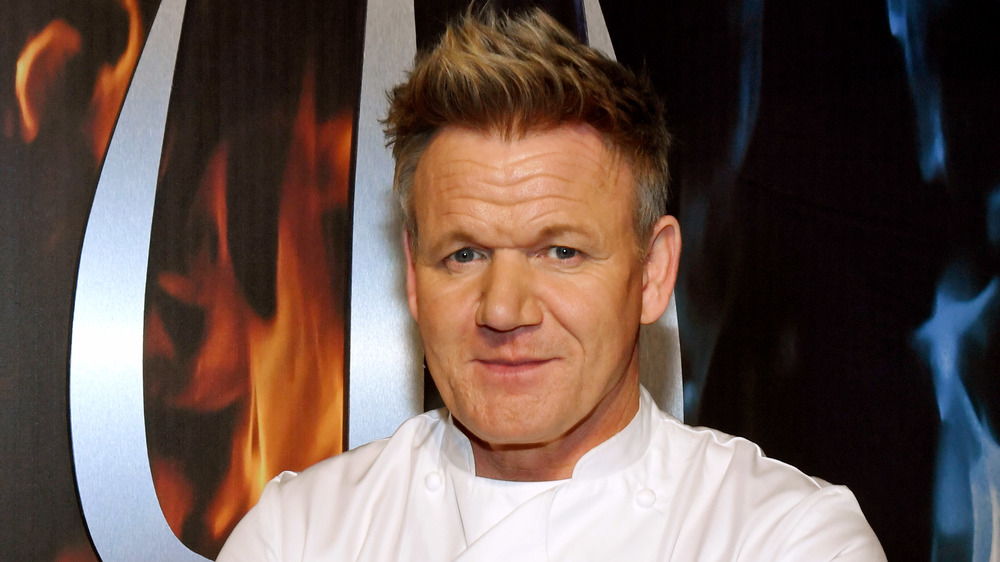 Ethan Miller/Getty Images
Gordon Ramsay is a man of many talents. He's a renowned restaurateur, a famous TV personality, a feared wielder of inventive insults, a surprisingly talented athlete, and even a game show host. Sure, he's had his share of scandals, and his somewhat rude nature has earned him a pretty deep pool of haters. Still, for decades, he has been an implacable rock jutting out of the roaring seas of the grueling culinary scene — as evidenced by the fact that he's now hosting season 19 of his most famous show, Hell's Kitchen. 
As one of the world's most decorated and respected chefs, Ramsay has good reason to be confident in his cooking skills. In fact, he's so certain of his absolute kitchen prowess that he'd jump at the chance to demonstrate his cooking against another, world-famous master. Ramsay even has a certain, very specific celebrity chef in mind. But who is the chef Gordon Ramsay would love to compete against in an Iron Chef battle?
Gordon Ramsay's long-standing challenge to Bobby Flay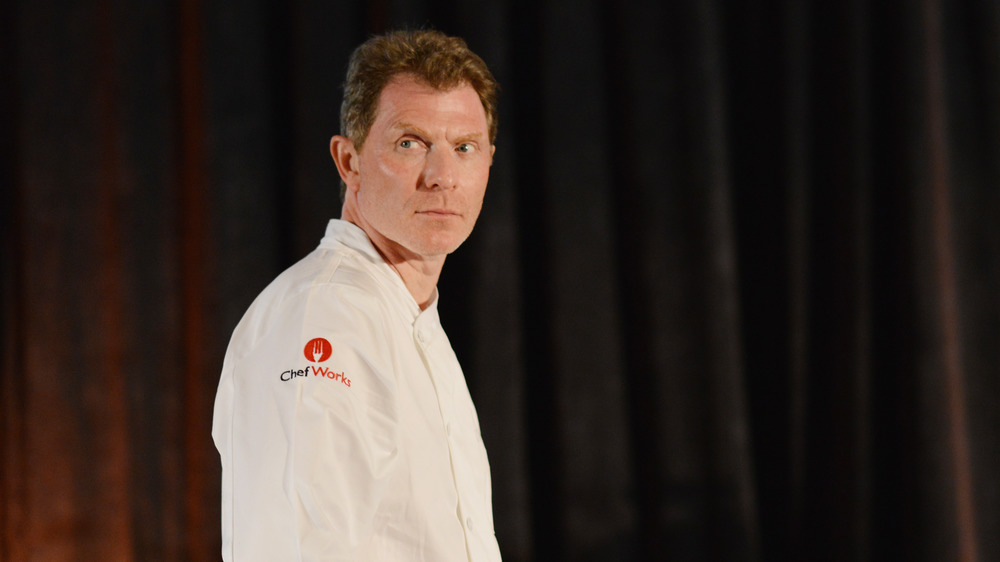 Denis Contreras/Getty Images
Gordon Ramsay would love to face Bobby Flay in a cooking battle. In fact, the potty-mouthed chef once flat out stated to Men's Journal that he's a far better chef than the Food Network maestro. "I laugh when they say, 'Let's see if he's a real chef,'" Ramsay commented about people who think he's not all that in the kitchen. "'Let's get him up against Bobby Flay on Iron Chef'. I'm like, 'F*****g do me a favor ... come on. I've forgotten more than he's known!'" That's pretty harsh, even by Ramsay's standards. 
In 2017, Ramsay did a Q&A session for Quora, and revealed that he wasn't just talking smack — he's actually tried to face Flay off in an Iron Chef-style battle for ages. "I've been asking Bobby Flay for the last five years for that opportunity to go up head-to-head, and he still won't sign that damn contract," Ramsay revealed. He says that he once even walked in Flay's Mesa Grill restaurant and issued the challenge personally, in characteristic Chef Ramsay style: "Bobby, let's cut the bull***t and get in the ring, you and I, for 60 minutes and if you need a ten-minute head start and extra sous chef, you can have them, but I'm going to kick your a**." 
Gordon Ramsay said Bobby Flay initially agreed, but backed down via his agent the very next day.