Aldi's Hilarious Valentine's Day Welcome Mat Is Perfect For Chocolate Lovers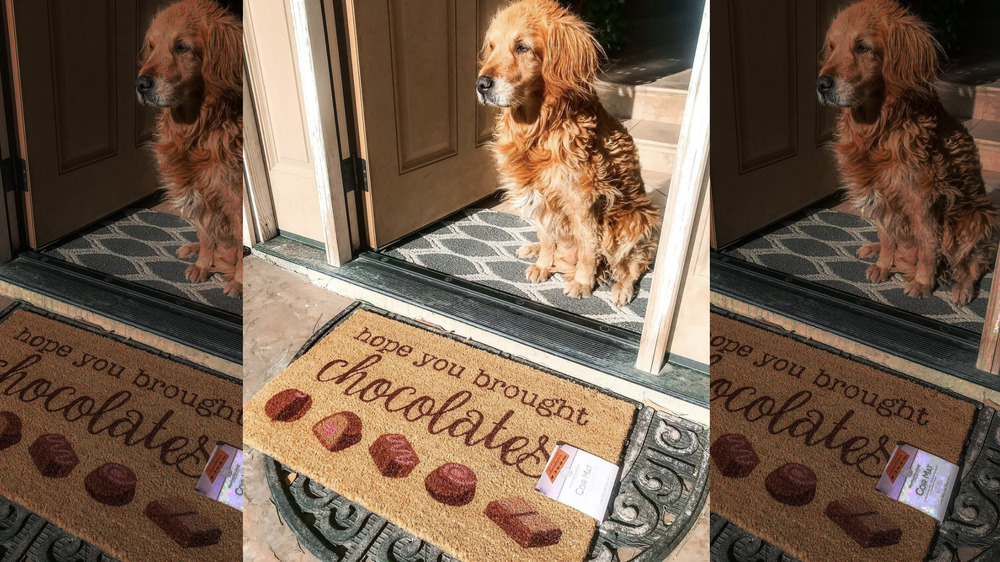 Most of us are still spending more time than we'd like at home and limiting social gatherings because of the ongoing coronavirus pandemic, so it should come as no surprise that some are taking the opportunity to make home feel a little homier. To that end, Instagrammer @aldi.mademedoit recently posted a novelty doormat that their mother "snagged" them from Aldi, and it's perfect for a chocolate lover (via Instagram).
The photo shows a very good boy sitting in a front doorway, just behind the new doormat, which reads: "hope you brought chocolates," with a line of decorative chocolates below the print. The product is one of several new, Valentine's Day-themed coir mats currently on sale for $6.99 at Aldi, according to Hip2Save. The other designs include a wavy line of differently sized red hearts, and a red pickup truck carrying different colored hearts below the word "Welcome." The caption went on to ask: "Who else loves grabbing all the themed welcome mats?!" and the Aldi fans of Instagram were quick to respond.
What Instagram had to say about Aldi's Valentine-themed doormats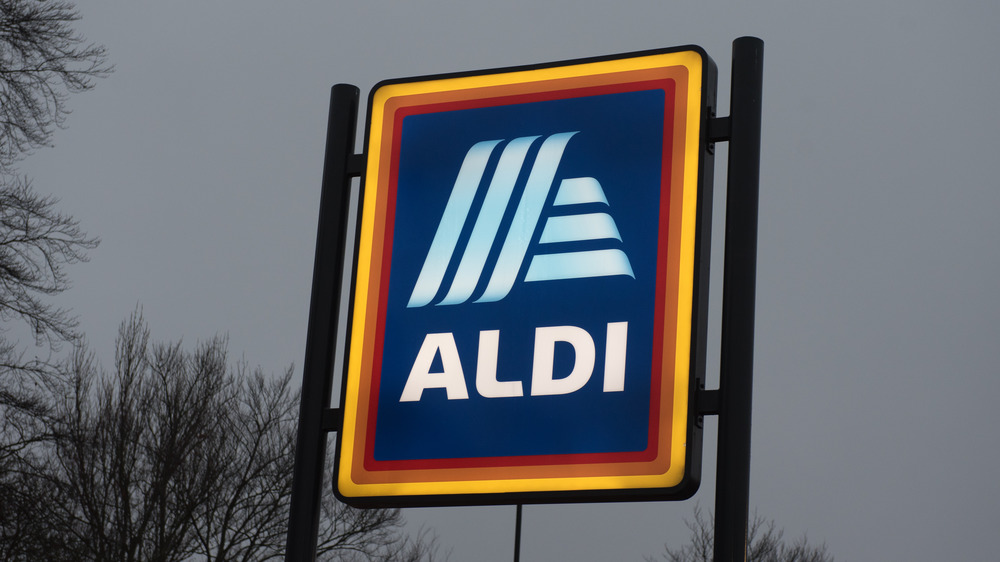 John Keeble/Getty Images
In response to @aldi.mademedoit's question, commenters had plenty of compliments to give the mat, and of course the cute dog, one writing: "This mat could apply all year long!" and another admitting: "[I'm] still using [a mat] shaped like fruity popsicles I got from Aldi, though you can hardly tell what they are now." One commenter even admitted to buying the exact same Aldi mat for their "chocoholic mom."
The popularity of these mats is nothing new, and it's easy to understand; they're a fun, cheap buy with new designs for almost every season (via Aisle of Shame). In fact, according to Forbes, more and more people are combining high-end homeware items with cheaper buys to stretch their budgets in this economically uncertain time. Plus, if you save money on things like doormats, that means more left in your budget for some sweet Aldi snacks.