The Secret Ingredient In Pepper Thai's Chicken Wings Is A Total Game Changer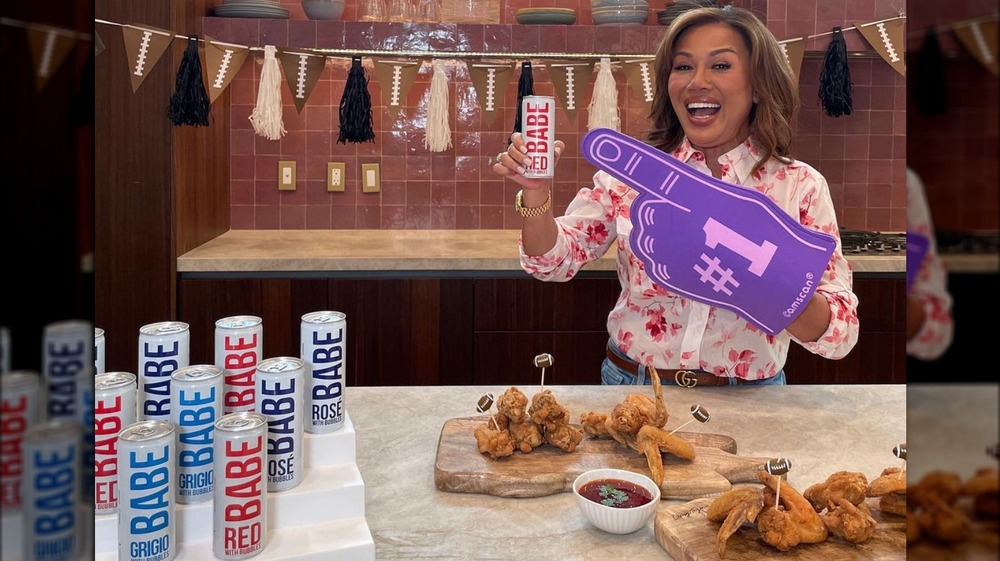 Pepper Thai
This year's Super Bowl will be a stay-at-home occasion for most, and especially for the Seahawks fans (via MyNorthwest) in the Teigen-Legend household. Fortunately for Chrissy and John, they have mom and grandma Pepper Teigan to help liven the day with one of her "Pepper Thai" recipes. "Introducing my Crispy Chicken Wings that pair perfectly with BABE Red for an easy game day snack," said Pepper on Instagram. According to a statement sent to Mashed, BABE serves as the NFL's official wine sponsor. 
Pepper and BABE have teamed up as part of a food and wine pairing sweepstakes with multiple gameday-worthy prizes. BABE General Manager Chelsea Phillips said, "With some help from Pepper Teigen, a sweepstakes leading up to the Big Game and some of our foodie friends, we hope to ignite some BABE Food Pairing inspiration for your own at-home watch parties. We can't wait to see what everyone comes up with... I'm already hungry!" Official rules are available online (via Drinkable).
BABE offers Rosé, Red, and Grigio wine varieties. But these chicken wings are all Pepper.
Yass, Pepper Teigan wants you to try this recipe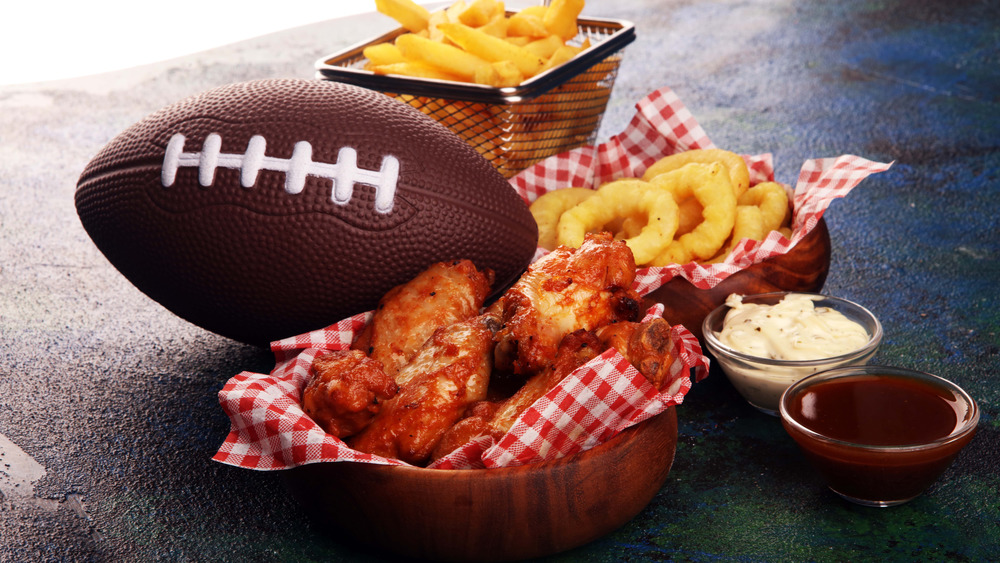 Shutterstock
This foodie favorite starts her recipe with many of the ingredients you'd expect, including chicken wings (obviously), cornstarch, flour, salt, and, of course, pepper. Teigan also adds baking soda. The wings are topped with a Thai-inspired wing sauce, but don't forget that secret ingredient!
These crispy coated chicken wings also have fish sauce added to the mix. The sauce is mixed with garlic powder, white pepper, and salt and then tossed to coat the wings pre-cooking. It might sound fishy, but this sauce plays a huge role in many Southeast Asian dishes, and we have trust in Pepper's cooking skills.
The First Grandma of Instagram said, "I love introducing Thai flavors to everyone through my food – my recipes are so simple to make, delicious and fun! "To me, BABE is the exact same way and pairs well with so many dishes, including my Crispy Chicken Wings." The wings are just one of the many recipes available in her upcoming cookbook, The Pepper Thai Cookbook: Family Recipes from Everyone's Favorite Thai Mom.