The Message Roy Choi Wants Viewers To Take From The Chef Show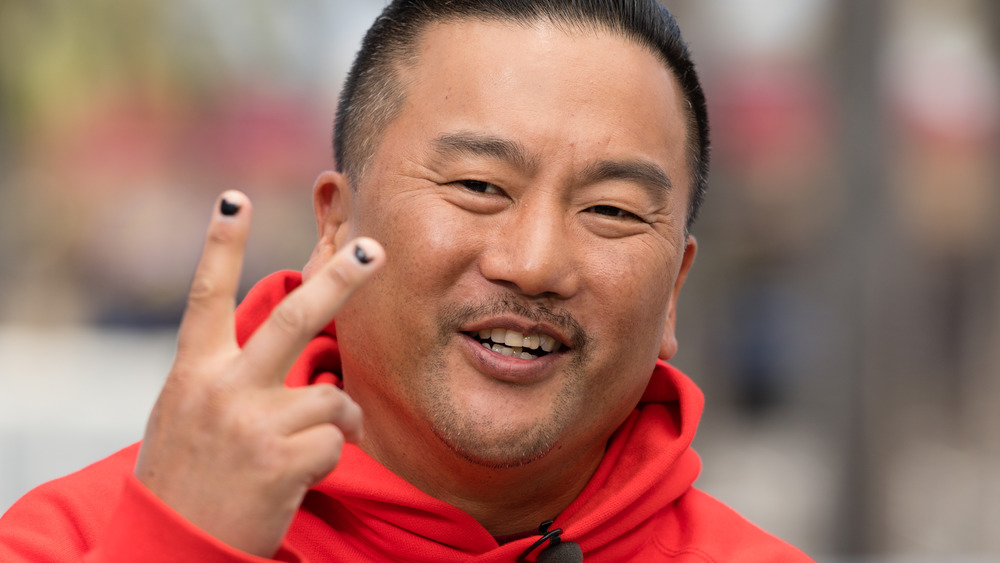 Noel Vasquez/Getty Images
Celebrity chef Roy Choi is one impressive person. As an article by Fast Company rightly puts it, "There's no question that this guy is a king." His cooking skills are bound to impress others around him. He's made some imaginative dishes and while operating a now-famous Kogi food truck, he introduced his customers to Korean barbecue tacos with delicious sauces. His name is now associated with several respected restaurants, including Chego and A-Frame.
Plus, the chef is a multi-talented star who has also made a splash on television.  He has shined on The Chef Show with actor and director Jon Favreau, and the duo enthralled viewers as they tinkered with making their favorite dishes onscreen. The show's been popular enough to make it through four seasons so far (via Netflix) as Favreau and Choi have embarked on a fun and unforgettable ride together and were joined by big-name celebrities such as comedian and actor Seth Rogen, actor Robert Downey Jr., director Robert Rodriguez, and others.
Even though the show has featured a lot of famous faces, Choi didn't want to just dazzle people with camera magic. Curious about what the chef hopes viewers get out of the show? Read on for the full lowdown.
He's keeping it real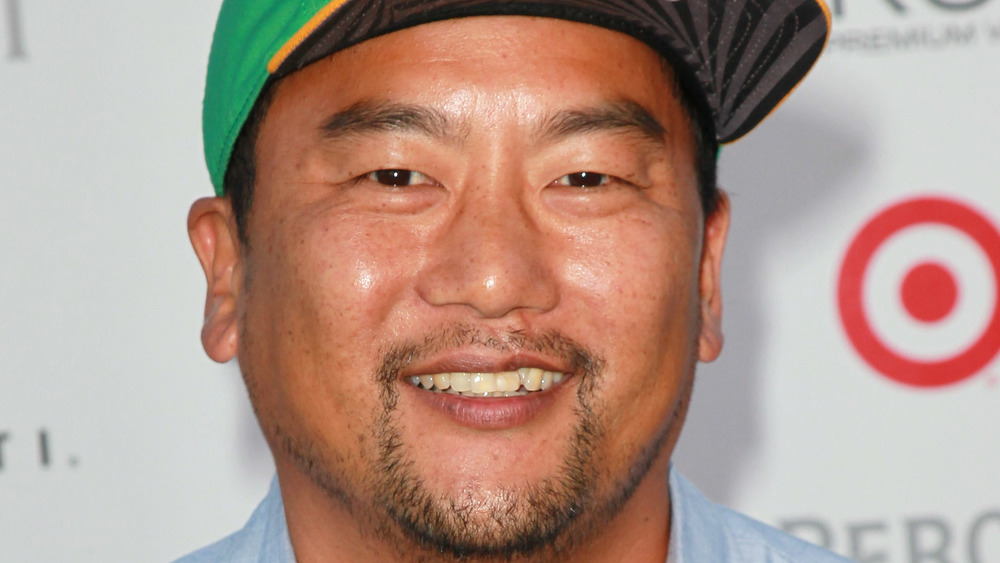 David Livingston/Getty Images
In an interview with Uproxx, the chef revealed that his vision for The Chef Show is different from what you find in cooking shows where the perfect version of a dish is what people see. He doesn't mind showing the moments when things don't go as planned on camera. He said, "​I'm sure there are a lot of things in food shows that don't turn out right but they either don't make it to the screen or maybe they'll make it in some sort of outtake or something."
Choi highlighted that the show has often been spontaneous instead of being meticulously planned, which is refreshingly honest. As far as he is concerned, he wants to keep things as real as he can in a bid to show viewers that cooking is an imperfect process. According to Choi, he and his guests don't even really make mistakes: "It's about just not being perfect or messing up or putting too much water in or this or that. That's all just a part of cooking."
Viewers are impressed with the show. A fan wrote on Reddit, "I loved how it was insightful, but in a fly-on-the-wall kind of way. You pick up so much just by listening to the stuff going on in the background."