The Untold Truth Of The Chef Show's Roy Choi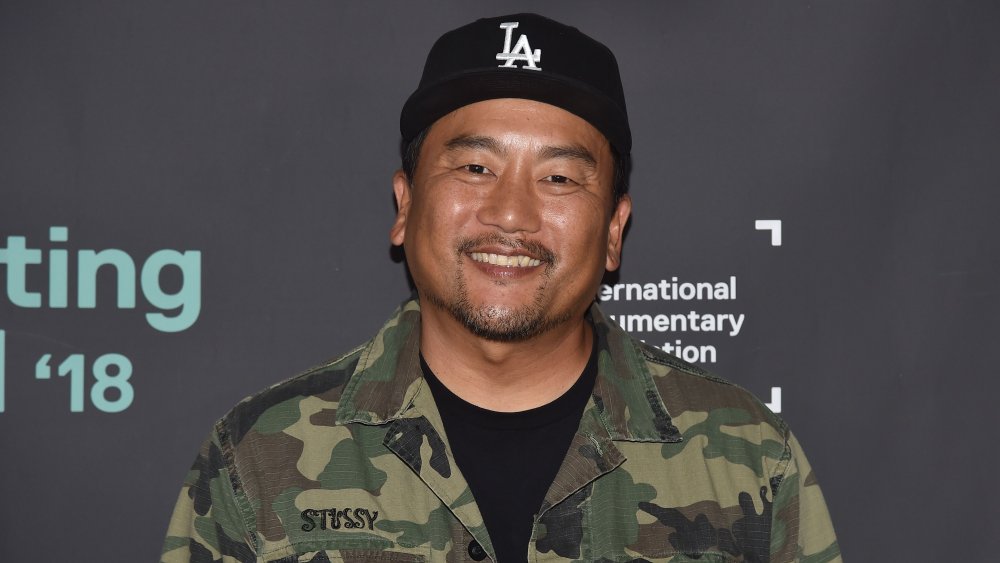 Robyn Beck/Getty Images
Roy Choi may have made a name for himself on tv and through his food trucks, but in his past life, the Korean-American chef was a genuine bad boy. He was born in Seoul but grew up in Los Angeles, where his Ivy-league, military-trained father made money by first running a Koreatown liquor store, then making jewelry to sell door-to-door. 
But it was Choi's mother that could have inspired the young Roy to take up cooking. Because her kimchi and panchan (traditional Korean side dishes) were popular with clients, what began as a venture peddling snacks led to a Korean restaurant named Silver Garden in Anaheim. When that went under, his family went back to selling jewelry, and it was this venture that eventually brought Choi into mainstream Orange County society (via Thrillist)
When he tells Choi's story on Thrillist, author Kevin Alexander refers to two Roy Chois — the good boy that earned his own spending money, and the bad one that got into fights, used drugs, and played with shotguns that he hid under the seat of the cars that he drove. Life got more bizarre for the future chef when he went to California State University Fullerton, where he gambled, got into trouble, cleaned up, got into more trouble, and while he was recovering from a bad night, heard Emeril Lagasse talk about beef bourguignon, which is when he decided to become a chef.
The idea for Kogi came during a low in Roy Choi's life
Alberto E. Rodriguez/Getty Images
Choi's parents eventually sent him to the Culinary Institute of America, and from there, he drifted around, taking different jobs around the country before returning to Los Angeles. It took a while of being both broke and jobless before he and business partner Mark Manguera acted on the idea of creating a fusion mashup that combined Korean BBQ and Korean tacos — and Kogi was born. 
Their offer was simple: two corn tortillas, meat off Korean barbecue short ribs, salsa rioja, a cilantro-onion-lime relish, romaine slaw, and a vinaigrette made with chili and soy (via CNN). Choi tells Fast Company that it was slow going until the Kogi truck pulled up outside the dormitories at UCLA.
Kogi took off thanks to social media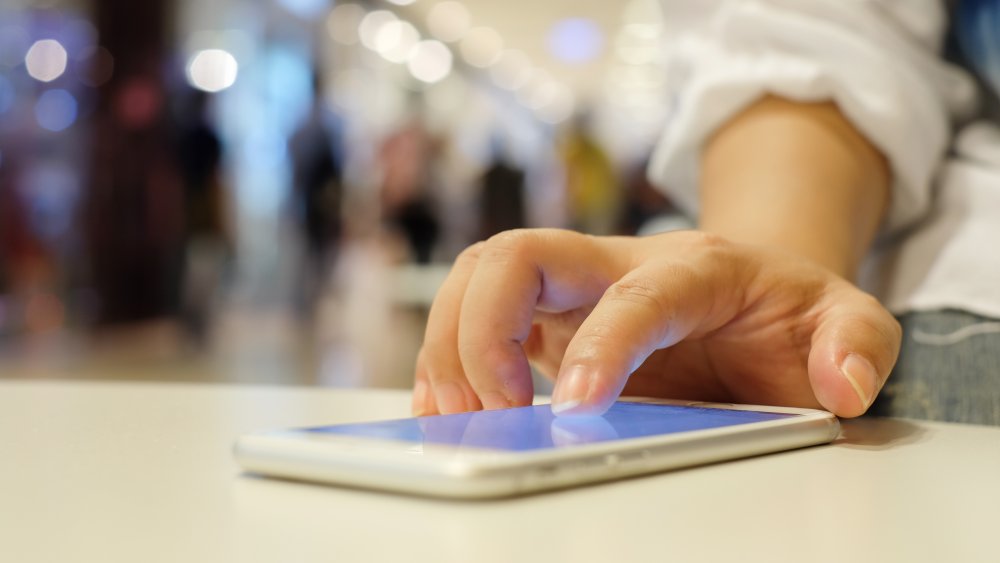 Shutterstock
In the same way El Jefe's food truck attracted fans through Twitter in the movie Chef, Kogi became a hit on the ULCA campus through social media, which was managed by another Kogi partner, Alice Shin. 
"We went up to the dorms, and all the kids came out," he tells Fast Company. "That's when Twitter was just becoming popular. It was at night. They were studying. We went to the co-op housing where they were all studying, it was finals. Everyone was around. Word got out, I think there were fliers all over campus about this mysterious taco truck that served Korean barbecue for $2 and it's coming here. There were a thousand kids out there. It kind of created this kind of urban myth and groundswell. Then we started going out to Rosemead and Venice. That was the turning point."
Roy Choi considers himself a survivor who embraces the lessons offered by failure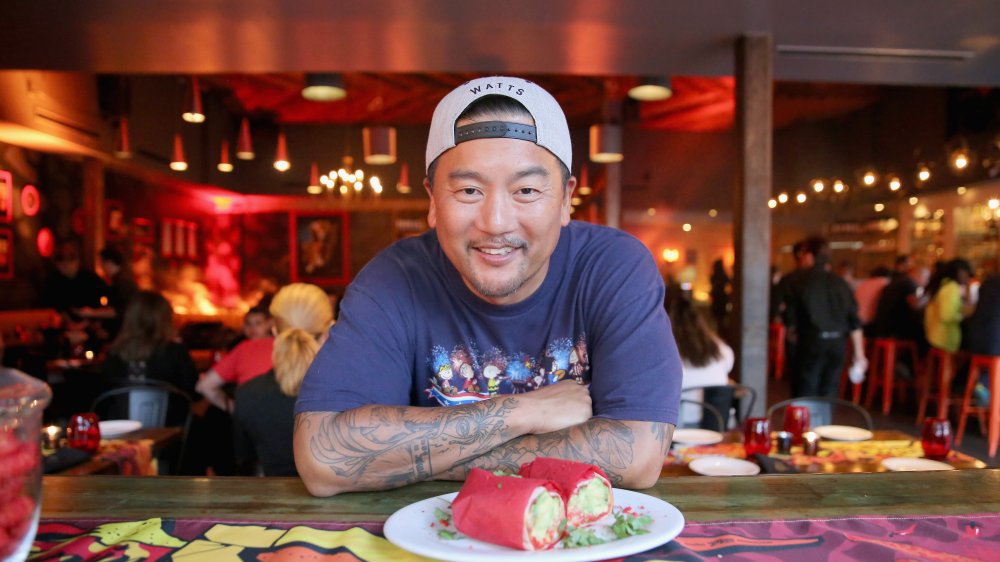 Rachel Murray/Getty Images
On his bio page for Kogi, Choi calls himself "a survivor of his own risks and impulsivities." And while some people try and avoid failure at all costs, Choi, who is now a celebrity chef, feels differently. To him, failures are building blocks that help with the next project. 
"Sometimes things don't last forever, but that doesn't mean that those moments that happened are worth nothing," Choi tells GQ. "Go back and excavate all the things that happened, and then make a 2.0 version from that — or even use little elements of it to contribute to your next project... Failure is not an absolute thing. And I think it's really important for people to understand that, especially if you're running businesses or growing as an artist, even as a father, or a mother, or a family."